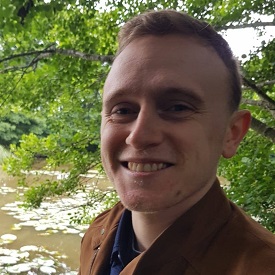 Edward Gardner
Country Of Origin: United Kingdom
Degree: MSc Economics, 2021
---
Commodities Economist, Capital Economics
---
Why did you choose to study at LUMS?
I liked the structure of the MSc Economics course and I knew the quality of teaching was high, based on my past experience of studying a bachelor's degree in economics at Lancaster.
What was the best thing about your course?
The course was very comprehensive and well organised. Perhaps my favourite module was Financial Econometrics, which was jointly offered by the Economics Department and Accounting and Finance Department. It was a bit different to what I had studied before and expanded on the compulsory Econometrics module all MSc Economics students take in the first term.
What/who inspired you most at LUMS and why?
My class mates were all very motivating. I enjoyed studying and sharing ideas with them. The professors and my dissertation supervisor were also very motivating because they clearly had a passion for economics and were active researchers in their fields.
Did you do a project, placement or study abroad? What did this involve and what did you gain?
I completed my dissertation as part of the Bank of England's Research Support Programme. It involved writing a dissertation on a topic of mutual interest with the Bank of England. I was given research guidance from economists and policy experts at the BoE, in addition to my university supervisor. It was highly motivating to be researching a topic of active interest to monetary policymakers.
Describe your time at LUMS in three words.
Challenging but rewarding.
What are your best memories of your time at Lancaster?
Coming back to campus after graduating and presenting my dissertation to the next MSc Economics cohort. That was quite special!
Which parts of your Lancaster experience were the best preparation for your job?
As part of a couple of modules, students are asked to regularly read academic material and then present summaries of it to the professor and class mates. I found this exercise to be useful and I continue to benefit from the improved communication skills today.
What impact has your Lancaster experience had on your career?
I have a deeper understanding of economics than I did before completing the master's degree, which continues to help me today.