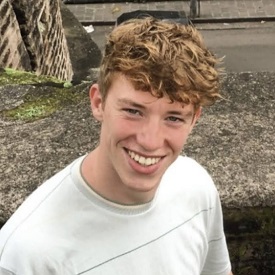 Joshua Greathead
Country Of Origin: United Kingdom
Degree: MSc Advanced Financial Analysis, 2022
---
Junior Financial Services Consultant, Mazars
---
Why did you choose to study at LUMS?
Being a Lancastrian, I knew of the quality and reputation of LUMS. It is one of the best management schools in the UK, with great facilities, networking events, societies, and teaching. Simply put, the benefits outweighed the costs when compared to the other top business-minded universities in the UK.
What was the best thing about your course?
The group work was much more appealing than what I had previously encountered, as the work tailored itself to real-life scenarios. Throughout the year, there were diverse types of group exercises. For example, developing recommendations of investment products in a client-facing meeting, analysing and interpreting an investment strategy, and replicating a famous equity valuation model. Even though the replication was individual, working as a group on challenging tasks was not deemed unfair due to its similarity with the real world.
Describe your time at LUMS in three words.
Comprehensive, Rewarding and Forward-thinking.
What are your best memories of your time at Lancaster?
Being the only British individual on my course allowed me to learn and understand diverse cultures. Collaborating with the other students, as well as taking part in their cultures through food, drink, or simple discussion, helped me to see into other worlds that I would not have otherwise seen. I find the understanding of people to be more important, across the board, than most hard skills will teach in a working world.
What are the best things about living in the Lancaster area?
Since I have lived in Lancaster all my life, my experience will be completely different compared to most. I visit the Lake District often, where I hike with friends and have a few too many beers. The people of Lancaster are friendly, and there are vibrant green spaces and gorgeous sunsets viewed from the Trough of Bowland and Morecambe Bay. For me, however, it is simply the vast number of friends and family I have from living here all my life.
What impact did scholarships or funding have on your degree experience?
I received a scholarship which drastically reduced the fees I had to spend on a postgraduate degree, which has been very beneficial to my career and experience.