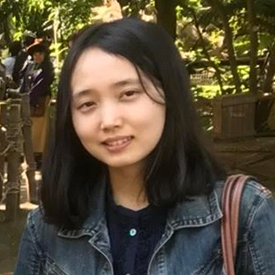 Misaki Murakami
Country Of Origin: Japan
Degree: MSc Money, Banking and Finance, 2021
Why did you choose to study at LUMS?
I chose to study at LUMS because I thought MSc Money, Banking and Finance would be an ideal course to pursue a career in the finance industry.
What was the best thing about your course?
The best thing about my course is that it provided me with a hands-on experience of various programming languages.
What/who inspired you most at LUMS and why?
All the lecturers greatly inspired me. I am particularly thankful for Drs William Tayler and Roy Zilberman for their amazing lectures. Without their support, I wouldn't have been able to achieve the best dissertation mark on the MSc Money, Banking and Finance programme.
What are the best things about living in the Lancaster area?
The area is quiet and has beautiful surroundings.
What impact did scholarships or funding have on your degree experience?
I am beyond thankful for the Departmental Scholarship, which enabled me to focus on my academic activities.
Which parts of your Lancaster experience were the best preparation for your job?
MSc Money, Banking and Finance programme provided me with advanced training in various areas of economics and finance. I was able to deepen my knowledge in risk management and acquired programming skills to analyse risk and macroeconomics.