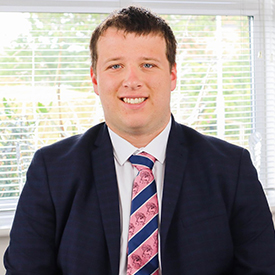 Thomas Keay
Country Of Origin: United Kingdom
Degree: BSc Finance and Economics, 2022
---
Academy Trainee, Franklyn Financial Management
---
Why did you choose to study at LUMS?
I chose to study at LUMS due to its increasing reputation as one of the top management schools in the country and the extensive choice of modules to choose from. The friendly nature of all the staff and students at LUMS was also a big factor in choosing to study at LUMS as they were all very helpful throughout the application process and throughout my time at LUMS.
What was the best thing about your course?
The best thing about my course was getting to meet lots of different people in the lectures, workshops and group work as we all pushed each other to achieve the best result possible. I also formed many good friendships from my course that made my time at LUMS even more enjoyable.
What/Who inspired you most at LUMS and why?
I was most inspired by my fellow students at LUMS as we all battled through the difficulties we faced from Covid-19 and online learning. This inspired me as we all put in as much effort as possible to keep our grades up while still pushing each other to do better.
Describe your time at LUMS in three words.
Exciting, challenging, friendly.
What are your best memories of your time at Lancaster?
My best memory of Lancaster was being part of the Lancaster Bombers American Football Team as we beat York in my one and only Roses. The feeling you get when you win is one you will never experience again as all the hard work and effort pays off (although graduation was a close second)!
What are the best things about living in the Lancaster area?
The best thing about living in Lancaster is its close proximity to the Lake District and the country side to go and explore, all while being a short walk from Sugar and the many bars and pubs on offer in Lancaster.
Which parts of your Lancaster experience were the best preparation for your job?
The part of my experience that gave me the best preparation for my job was the solo learning part of the weekly work set out. This is because as part of my job I am required to complete my Diploma in Financial Planning which is entirely solo learning, which has helped me work through the exams quickly and successfully so far.