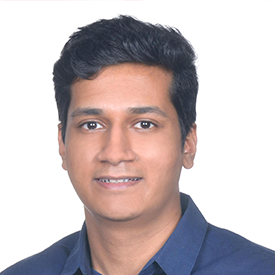 Rohan Biyani
Country Of Origin: India
Degree: MSc Finance, 2022
---
Graduate Finance Specialist, Wise
---
Why did you choose to study at LUMS?
It has a great ranking for MSc Finance.
What was the best thing about your course?
The Bloomberg Lab sessions. These got me acquainted with commonly used financial databases, how they work, how to navigate across them, how to use different tools to access and represent data, and also how to work with the Excel add-in to be able to import data efficiently. It was a great learning experience as I had not had any exposure to financial data platforms before this.
What/who inspired you most at LUMS and why?
Paul McCormick, in the LUMS Careers team. He was extremely helpful and motivating from day one.
Did you do a project, placement or study abroad? What did this involve and what did you gain?
I did group projects as part of my course, and learnt how to work as a team player within a diverse group of international students.
What are your best memories of your time at Lancaster?
Being an Equity Analyst for the Ghoshal Investment Fund. This is managed by like-minded and proactive students who are all interested in finance. My team within the fund (healthcare) was quite diverse, with people from six different nationalities. We worked together every week to find the best possible healthcare stocks, which were also sustainable in terms of ESG and had a promising growth potential in the near future. We learnt about the different tools and processes for equity valuation, modelling, overall analysis of a stock with regards to its market and competitors, and received a good overall understanding of some of the integral work done by sell-side institutions.
What are the best things about living in the Lancaster area?
The open spaces, fresh air, and the calm environment.
What impact has your Lancaster experience had on your career?
It helped me secure a great first graduate job, for which I am extremely grateful to the Careers team at LUMS.