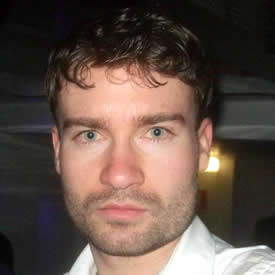 Christoph Brade
Country Of Origin: Germany
Degree: MSc Accounting & Financial Management, 2009
---
Financial Analyst, Electronic Arts (EA)
---
First of all, I want to say that living in Lancaster and studying an MSc in Accounting and Financial Management enriched my life in every aspect possible. The quality of life greatly surpassed my expectations. I expected Lancaster to be a rather isolated place where most of the action would take place in the text books.
Despite these expectations I was ready to take on this challenge because I wanted to improve my level of academic qualification. Yet Lancaster has turned out to be the perfect combination of hard work and great fun.
When I first arrived, I was amazed by the international mixture of students. Never before have I had the chance to collaborate and celebrate with so many culturally different people. Also, the University's workload was quite reasonable. The modules were challenging but professors, lecturers and tutors delivered perfect guidance on how to master each subject.
Interactions with the professors during class were particularly encouraged. This was very important to me because I enjoy contributing. The difficulty of the modules increased throughout the academic year but so did the possibilities for choosing one's favourite areas – allowing students to reach new levels of really in-depth knowledge.
The University campus, downtown Lancaster and, last but not least, the surrounding area offer plenty of opportunities to unwind and escape from academic life. Having numerous sports facilities within walking distance is awesome. More party-oriented people can find at least one crowded student event in town every night. Experiencing Bhangra-nights with Indian friends and Chinese hotpot dinners is very rewarding.
The main benefit with regard to my professional career is that I qualified for the job of my dreams and eventually got it, as a Financial Analyst with one of the world's top gaming companies.
Doing a Masters degree in a foreign country is always a great asset but also having the time of one's life is unbeatable. I enjoyed Lancaster a lot and thoroughly recommend studying at LUMS.