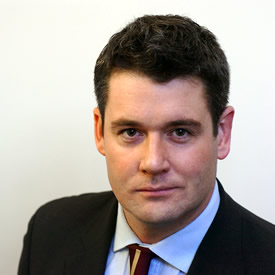 Mark Ritson
Country Of Origin: United Kingdom
Degree: PhD Marketing, 1996
---
Associate Professor, Melbourne Business School
---
Mark gained first a BSc and then a PhD in Marketing from Lancaster University. He has gone on to establish a successful career as a brand expert, marketing professor and columnist. His experience includes faculty positions at London Business School, MIT Sloan, the University of Minnesota and Melbourne Business School (where he is currently an Associate Professor of Marketing).
He is also a consultant to some of the world's largest brands and has written a column on branding for Marketing Week for over a decade – twice winning the coveted PPA Columnist of the Year award for his efforts.
I started studying marketing at Lancaster when I was 18 and stayed there for six years, so I actually had no clue how good the department was until I began to travel to other business schools and see first-hand just how superior Lancaster was.
The sheer range of electives you could take was huge compared to other British and American business schools. Most important, the faculty at Lancaster took their teaching and student development very seriously. Unfortunately most marketing faculty I have met over the years see teaching as a burden and research as the only important activity. They openly and repeatedly denigrate teaching. I was lucky in that the faculty who taught me at Lancaster believed that nothing was more important than delivering a first class marketing degree.
I had originally planned to study English but the structure of the Lancaster degree meant I could switch to Marketing at the end of Year 1. I'd be an English teacher now if not for that. The University also put me on a corridor with Junior Year Abroad American exchange students in my first year, who all became life-long friends.
When I finished my PhD I turned down Harvard Business School to start my career at the University of Minnesota because I had four great friends, all from Minneapolis, that I had met at Lancaster. Best of all, Lancaster had great professors like Richard Elliott. It was Richard who showed me you could make a career of academic marketing and got me through my PhD.
Studying for a PhD was a lot more lonely than undergraduate study! I went from having, literally, twenty incredibly close friends around me to essentially being on my own. But the nature of the PhD is that I think you need a bit of solitude to get the thesis done.
It was really as an assistant professor at London Business School that I started specialising in branding and working with some of the big brands around the world. I started my long-term relationship with LVMH, the world's biggest luxury goods company, there in 2002 and have consulted for them ever since.
My wife, who is an Aussie, wanted to be back Down Under but when I moved to Melbourne Business School in 2005 I kept my links with LVMH and still spend a lot of time working in Paris, London and New York. My branding column is probably what I am most known for but that really just came about by chance.