Centre for Leadership Studies and Practice
One of the foremost centres for advancing leadership studies and practice in Europe, with an international reputation.
About this Centre
We develop critical and alternative understandings of the theory and practice of organisational leading that advance theoretical debates. In our work, we seek to address the broad questions of 'leadership for whom, for what and in what ways?' Accordingly, the themes which underpin our research are emotions and authenticity, entrepreneurial leaders and leadership, gender and diversity, governance and performance, international leadership and leadership in non-Western cultures, learning and development, and responsibilities, purposes and ethics.
The Centre for Leadership Studies and Practice takes an interdisciplinary approach to leadership, and draws upon diverse areas including leadership, management, organisational behaviour, I/O psychology, sociology, entrepreneurship, innovation, cross-cultural studies, gender studies, organisation, work, technology, and strategy.
Our Mission
The centre's mission is to become internationally recognised for advancing leadership studies and practice. Our members have published in ABS 4 and 4* journals and we engage with the community by doing research on themes such as leader development, leadership effectiveness, and responsible leadership.
Our Research Themes
Members of the centre have performed research on a wide variety of topics related to leadership effectiveness and leader development, and have investigated how leaders influence followers' job performance, job satisfaction, organizational commitment, turnover intentions, counterproductive work performance.
Lancaster Leadership Collaboratory
The Lancaster Leadership Collaboratory is currently working on a range of projects, connecting with The Global Consortium of Leadership Centres to tackle pressing challenges.
The Lancaster Leadership Collaboratory connects academic staff from Lancaster and from a network of 15 leadership centres from across the world together with companies, social innovators, topical experts, and stakeholders from the public and private sectors. The collaboration works over a period of time focusing on social innovation to develop and test solutions for addressing societal challenges. By leveraging energies and resources to address these issues from multiple perspectives, a Collaboratory approach enables leadership to help address these challenges. But here's the thing – evidence shows that business value is enhanced through such partnerships in innovative corporate social responsibility.
What is a Collaboratory?
A collaboratory is a space for concerned stakeholders e.g. academics, managers and policy makers to meet on an equal basis to co-create new solutions for society. A collaboratory is comprised of two components. The first is one of collaboration. The second aspect comprises of a laboratory; an organised and continual process of experimenting with, testing, and revising approaches to help address significant societal challenges. A collaboratory approach facilitates a learning environment for all stakeholders to learn from each other to help address the specific and pressing challenges facing business and society today.
Recent and Current Projects
Youth leadership with the Princes Trust, YMCA, Francis Scott Trust and Emerging Leaders; refugees and displaced people with the Danish Red Cross and Copenhagen Leadership Collaboratory (Copenhagen Business School); NATO sponsored, 'Leading sustained co-operation in fragile environments' with the Geneva Centre for Security Policy (GCSP) and the Centre for Creative Leadership (CCL) leadership alliance and GCSP Peacebuilding Cluster.
Find out more
For further information please contact Professor Steve Kempster s.kempster@lancaster.ac.uk
Academy for Gender, Work and Leadership
The Academy aims to connect scholars working in these areas both at Lancaster and beyond, to develop networks at national and international level, to showcase and stimulate ground-breaking and impactful research and to promote knowledge-sharing amongst scholars and practitioners through events seminars and workshops.
With a range of projects across multiple areas, exploring themes including Leaderful Women and gender diversity in the police, our academics are identifying solutions to key issues across the world.
Visit the Academy for Gender, Work and Leadership.
Global Consortium
A global consortium of 15 leadership centres have come together to address questions about ethical, responsible leadership. A focus on the purposes and responsibilities of leadership are in part a response to a cocktail of concerns regarding: market capitalism and the unintended consequences of globalisation; global societal challenges, examples include climate change, displaced people, famine, poverty, modern slavery; the purposeless nature of much work interwoven with typical amoral expectations of business; and the need for a greater eye on the sustainability of organisations. A big menu of challenges indeed.
Leadership is probably the most significant social influence mechanism for good or indeed for bad. If leadership can be aligned around exploring and addressing these systemically connected challenges then there could be scope for much change. Through the extensive network of the GCLC, projects are being explored through partnerships of academics, private and public sector leaders, NGO's, policy makers, and community groups. We adopt a collaboratory approach where challenges are seen as wicked problems – problems cannot be addressed by old solutions. We need to work collaboratively to learn our way towards better outcomes.
An example of a GCLC project
Lancaster University and Copenhagen Business School undertook a collaboratory project with the Danish Red Cross. Working with major partners of the Danish Red Cross (for example Maersk and ISS) we explored how refugees in Denmark can become socially integrated through economic activity. New initiatives were identified through understanding value generation between all the partners, including refugees, in the process of social integration. This is but the first step. Experiments are being tested in organisational contexts from which the results will be tabled at the next collaboratory workshop.
Local need and global reach
The GCLC partners are presently in US, Canada, UK, Denmark, New Zealand, Australia, South Africa, and China. New centres will be joining from SE Asia, South America, and other parts of Africa. It is intended that projects will be developed that embrace local contextual need and complexity, yet also generating insights and principles that can inform subsequent projects and begin to offer an evidence-base to assist policy making. As part of project activity the GCLC is establishing an extensive network of PhD students developing inter-disciplinary research being co-supervised globally by GCLC faculty.If you are interested in participating or simply knowing more please contact Professor Steve Kempster: s.kempster@lancaster.ac.uk.
Centre Administrator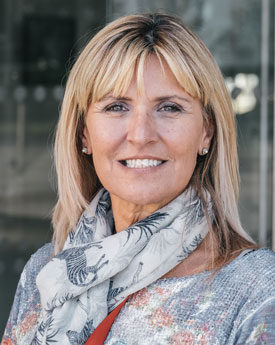 Centre for Consumption Insights, Centre for Family Business, Centre for Financial Econometrics, Asset Markets and Macroeconomic Policy, Centre for Health Futures, Centre for Marketing Analytics & Forecasting, Centre for Productivity & Efficiency, Centre for Technological Futures , Centre for Transport & Logistics (CENTRAL)