Office Space, Lab Space and Low Cost Shared Space in the Lancaster Environment Centre
Our award-winning buildings enable environmental businesses to co-locate onto the Lancaster University campus and work alongside our cutting-edge researchers in a unique collaborative environment.
The Lancaster Environment Centre is a community of world class environmental researchers, high achieving students, government scientists and commercial enterprises working together to address today's biggest environmental challenges. Our facilities for business are the best of their kind and our office spaces were highlighted as an exemplar in a government report on universities-businesses interactions.
We welcome both local and international digital centric businesses. We have housed more than 50 companies since 2007, and worked with over 1000 small and medium enterprises (SMEs) since 2005, supporting them with European Regional Development Funds in excess of £18.5m.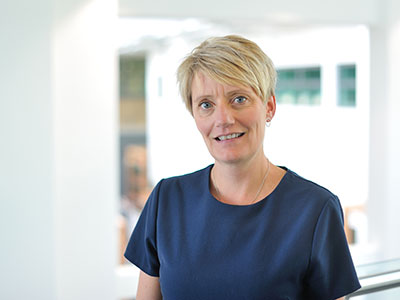 Contact Us
If you want to find out more about our facilities, please contact:
Synne DarwellBusiness Co-location Administrator
+44 (0)1524 510409residentenquiries@lancaster.ac.uk
50 tenants received support since 2007
Over 1,000 business ideas supported
£18.5m European Regional Development Funds for businesses
Why Host Your Business at the Lancaster Environment Centre?
Lancaster University is ranked in the top 10 for interactions with SMEs
Proven track record of success – over 1000 SMEs assisted through funded projects and programmes and over 50 businesses housed in LEC since 2007
Work with our team to help build relationships with our local, national and global contacts
Access to international markets through our international collaborative programmes
Access extra resources from skilled students all year round
Opportunities to partner with the University in the delivery of training
Access to the wider university community
Collaboration with other resident companies
Our Facilities
Our wide range of research interests demands an equally wide range of facilities and equipment. These enable integrated studies of terrestrial, aquatic and atmospheric systems, using chemical, biochemical, physical and biological analysis.
Small World Consulting
"Being based on the campus is of immeasurable value to my business. We have frequent contact with academics from many different departments. We draw upon the academics' expertise, and they often draw upon ours. At any one time, there are usually several collaborations going on, some commercial and others research-based. Above all, we value the continuous exchange of ideas."

Mike Berners-Lee, Director, Small World Consulting Limited

Visit the website

Co-working
Our co-working space in Lancaster Environment Centre is the perfect way to join our community whilst offering the chance to work in a professional environment and to be part of an innovative community. Our co-working space offer you access to professionally fully furnished shared office space at a cost of around £40 per month. It is a great way to meet other companies and academics for potential collaborations, expand your networking opportunities and gain access to knowledge through our Business Development Managers. Lancashire and the Northwest
Lancashire is in the Northwest of England and has a large and diverse economy consisting of a strong mix of over 35,000 registered companies representing all sectors of the UK economy. Lancaster is well connected by road and rail to Manchester and Liverpool. London is just a 2.5-hour train ride away.

Resident Companies
These companies are currently co-locating in the Lancaster Environment Centre:
Connected Energy is accelerating new approaches to grid load management. Their British designed battery storage systems and energy optimisation expertise are rapidly changing the way industrial and commercial energy users can capitalise on load flexibility.

CO2E specialises in the extraction of high value bio-active compounds and oils from botanicals using Super Critical Fluid Extraction (SCFE) processes. CO2E operates in a niche area offering clients the opportunity to realise the full 'value added' for the extraction of their bio-actives from natural resources.

Fuel Poverty is an assault on the poor. In response VeraVerde are developing a product to eliminate the worst of its impact at a low cost. Their proposed solution is a set of low-cost technologies to convert cold, draughty, expensive-to-heat rooms into warm, healthy, dry, well-lit, mould-free, cheap-to-heat, rooms that are a pleasure to occupy.