Over £45 million has been invested in our environment to provide state-of-the-art facilities, including modern workshops and laboratories and highly specialised equipment.
For full details of all Science and Technology facilities at Lancaster University, please visit our searchable equipment database.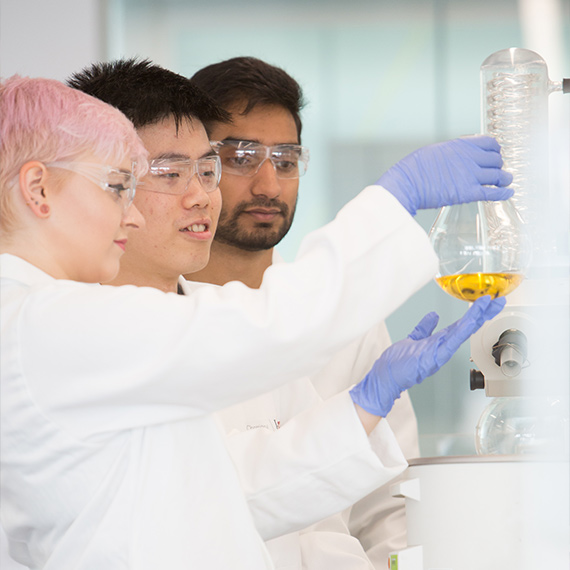 Chemistry
As part of a £26 million investment in Chemistry, our research is supported by our new, custom-designed laboratories and an extensive array of instrumentation and equipment.
Our facilities contain dedicated synthetic, physical, analytical and biological research laboratories, as well as computer-based labs for our Chemical Theory and Computation researchers. Labs are equipped with state-of-the-art spectroscopic and analytical instrumentation, as well as gloveboxes, fume hoods, and a variety of computational equipment. Instruments are supported and maintained by our four experimental officers, who you should contact if you wish to use the equipment. Our instrumentation as a whole is worth approximately £7 million, and if you choose to study a PhD with us, you will have access to much of it for your own research.
Chemistry research facilities Engineering
The Engineering Department houses a wide range of facilities covering many areas from renewable energy to high-frequency electromagnetics. Our state-of-the-art equipment is in active use for world-leading research, as well as in undergraduate and postgraduate student research projects.
Engineering research facilities Lancaster Environment Centre
Our wide range of research interests demands an equally wide range of facilities and equipment. These enable integrated studies of terrestrial, aquatic and atmospheric systems, using chemical, biochemical, physical and biological analysis.
Lancaster Environment Centre facilities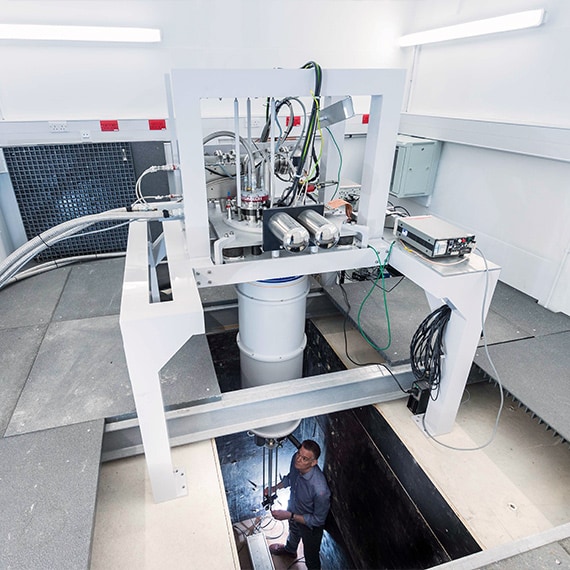 Physics
Our Physics building has recently re-opened following a £14m refurbishment. This has seen the renovation of many laboratories and teaching spaces, as well as the construction of some world-leading new facilities. Home to an observatory, ultra-low temperature laboratories and our Quantum Technology Centre, and the world-leading Isolab.
Isolab is a suite of 3 ultra-low noise laboratories. It minimises noise vibration, noise and electromagnetic disturbance to provide one of the most advanced 'ultra-clean' measurement environments in the world. The building is embedded in the ground and separated from other buildings. Further isolation from the surrounding environment comes from three 50-tonne floating experimental platforms.
Physics research facilities Psychology
The Psychology Department is home to a number of research laboratories that look at all stages of human development, emotion and response. From the smallest child in our Babylab, through to how we as humans cope with our emotions and communication.
Psychology research facilities