Information for Staff
The Science and Technology Employability Team works very closely with staff in the academic departments to develop internship activities and employer engagement provisions. Please do contact us if you would like to explore opportunities within your department.
About COVID-19
The University is committed to providing a safe and healthy environment for staff, students and anyone else involved in the activities undertaken by the University. This includes taking particular precautions relating to COVID-19.
The risk from COVID-19 will be treated like any other health and safety hazard. This means that we will include checks relating to the safety of all interns with specific reference to the virus when facilitating internships. The University continues to support the government instruction which is currently that everyone who can work at home must do so until further notice.
Where interns are required to work on company premises or undertake site visits we will expect host organisations to also follow current government guidelines.
Internships
Science and Technology is running an internship programme aimed at current students and recent graduates of the faculty. We are keen to develop strong collaborative partnerships with business and industry to support this initiative.
Our students graduate with strong academic records and skills, and we hope that our internship programme will add value to this by developing equally strong transferable skills for the workplace. We consider these crucial to the sustainability of their careers in an increasingly competitive job market. We offer full-time internships during the summer break and part-time opportunities throughout the year. All students are advised to consider their academic studies prior to applying for and accepting an internship. If your students require work in industry as part of your course and would like assistance recruiting companies, please contact Pam Pickles, Student Employability Manager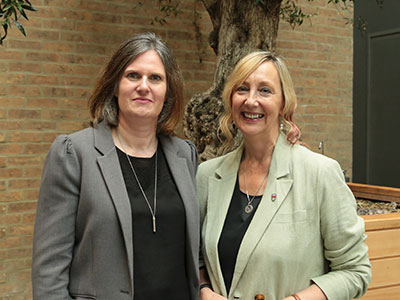 Contact Us
For more information on our internship programme and how to get involved, please contact: Pam Pickles
For Chemistry, Engineering, Physics and Psychology staff
Student Employability Manager
+44 (0)1524 510193B037 B - Floor, Science and Technology Rachael Sterrett
For Lancaster Environment Centre, Mathematics and Statistics, Natural Sciences and School of Computing and Communications staff
Rachael Sterrett
Student Employability Officer
+44 (0)1524 510846 B037, B - Floor, Science and Technology