LUMS Space Programme
Share our passion for innovation by supporting the Lancaster University Management School's Space Programme.
Donate to The LUMS Campaign
Building for the Future
Lancaster University needs to invest £50m to build a new Management School facility ensuring the School can continue to have a growing impact on the business world.
This newly redeveloped Management School will serve our vibrant international community of students, giving them the best experience in an equally inspiring environment. A world class facility for business to interact with leading academics and the brightest students and to reflect the quality of our people, research and education. Over 40,000 students have graduated from Lancaster University Management School over 50 years. It is time to upgrade our facilities for the next generation.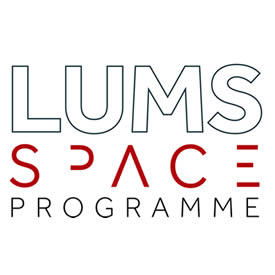 Aims of the Space Programme
At the very core of the LUMS ethos are the values of community, collaboration, creativity, impact and transformation. The Space Programme aims to demonstrate these values to the Management School's international audience by creating a cutting edge building that reflects the School's status as globally leading.
The building will provide new space, designed to accommodate the needs of our growing LUMS community.
The works to be carried out play a major part in the LUMS strategic ambition to be recognised as a leading international management school. Complimented by other facilities around the Campus such as the brand new Library, offering quiet study space and group rooms, the Management School will provide state-of-the-art technology and study space.
The Opportunity
You can give Lancaster the support we need to transform lives. The key is your belief in the power of business education to change organisations and society for the better.With your help, we can make this development a beacon for global leadership and management education. This will increase our capacity, raise the sights of the students and staff, and, with a wealth of state-of-the-art technology and global connections, enhance the profile of a LUMS education far beyond the Bailrigg campus. By Post
Alumni & Development Office
C Floor
University House
Lancaster University
Bailrigg, Lancaster
LA1 4YW
United Kingdom
By Phone
+44 (0)1524 594109
We're here Monday to Friday 9am - 5pm
Fundraising Promise
Lancaster University is committed to ensuring that our fundraising is legal, open, honest and respectful.
View our Fundraising Promise and Formal Complaints Process.