Pricing with Purpose - Business Excellence
Learn how to effectively implement and communicate new optimum pricing across your markets through a short two-day programme,
Enquire now
About the Programme
High inflation, the cost-of-living crisis and unreliable supply chains are all pushing Lancashire businesses into 'survival mode'.
Price optimisation is most easily implemented in high inflation and volatile environments, and it is more than likely that businesses will be increasing their prices so learning how to do so confidently, efficiently and effectively couldn't be more important.
Pricing is the third business skill; first, create a great product, second sell that product brilliantly, and third price it superbly.
This programme is fully-funded and eligible for small and medium-sized (SME) businesses based in Lancashire.
Programme Dates: 27th April & 11th May 2023
Register your interest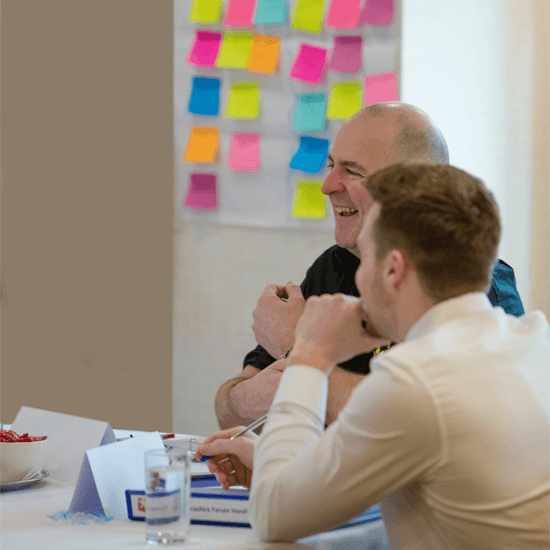 Programme Elements
This face-to-face programme will include a workshop on two separate days, purposefully designed to be short, practical and impactful and designed to tackle issues that often present barriers to business growth.
These workshops are delivered in a trusted peer-learning environment and designed to be highly interactive and create meaningful relationships to support you in moving your business forward.
The third business skill
Delegates will be introduced to the history of pricing and review the current climate and what this means for businesses, review barriers, how to deliver high impact and the most effective strategies for productivity and profitability.
Best practice laid bare
Explore the different types of pricing strategies, what strategies can work the best for your business and how they tie back to your business model, purpose and financial targets. Delegates will analyse current processes and explore accountability.
Marketing and implementation
Look at the psychology of pricing and using it to effectively communicate, market and implement new optimum pricing strategies across your markets. "Our long-standing relationship with SMEs means we get to hear first-hand the pressing issues that are most affecting firms, and now most businesses are back operating 'as normal', some are facing the challenges of changing consumer demands, issues with supply and rising costs – all of which can present barriers for businesses hungry for growth." Alex Errington, Senior Project Manager
The Benefits
Pricing with Purpose workshops are designed to help Lancashire based SMEs to take the time out of their business to work on the business and to build a business that focusses on both profit and purpose. Two days of delivery enables high business impact and will enable you to take your business to the next level. Innovate, develop & grow.
Costs & Apply
This programme is fully funded and available to businesses which are eligible under the European Regional Development Fund (ERDF) criteria, as follows:
Based in Lancashire
Employ fewer than 250 full-time equivalent (FTE) employees
Annual turnover of less than €50 million (or the equivalent in GBP)
Received less than €200,000 of de minimis State Aid in the last 3 years
To discover more about the programme or to apply, please get in touch with us.
Find out more about how and why Lancaster University and our funding bodies holds your information.