Business Model Innovation
Online peer-learning programme specifically designed to help Lancashire & Cumbrian SMEs innovate within their Business Model to build resilience and flexibility.
About the Programme
This is a historic programme that was funded by ERDF between 2014 and 2020. For further information about other business development opportunities please get in touch with us.
This programme is designed to help directors or owner-managers of Lancashire & Cumbrian SMEs. The programme breaks business modelling down into three components: Creating, Delivering and Capturing Value. You will visit each of these components in turn and use a blend of theories, models and practical activities to support you to build resilience and flexibility into your business model.
The three half-day sessions will enable you to:
Articulate and understand value from your customer's perspective, meeting functional, social and emotional needs
Look at new, innovative ways in which you could deliver your value proposition to your customers
Explore a variety of revenue models and income streams to increase resilience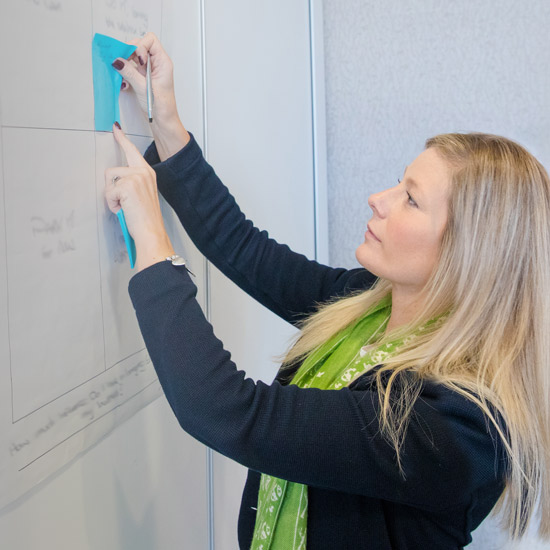 Programme Elements
Participants will attend one half-day online session per fortnight, which includes a workshop, break-out sessions and offline activities. You'll participate in a range of activities to develop strategic thought processes and skills, and the focus on practical learning means there are no formal assessments.
Please note: This programme is aimed at ambitious leaders of established businesses who employ 3 or more members of staff.
Online interactive workshops on key topics: Creating Value, Delivering Value and Capturing Value.
Access to leading academics and business experts from world-leading management school
Peer-network support with like-minded SMEs
Access to wider business support opportunities across the University
The Benefits
The programme fully integrates into your business, so you will spend time actively working on your business not in it. The peer network provides the support and the University provides the challenge to your thinking and ways of working. The programme will provide you with the tools to develop a strategic approach to your business and ultimately generate the growth you need.
The Michelin-starred restaurant that's serving up innovation thanks to the Business Model Innovation programme
To say that the last 12 months have offered their ups and downs is something of an understatement for Liam and Kath Berney, owners of Cumbria's The Cottage in the Wood.
Business boomed at the Whinlatter Forest-based 'restaurant with rooms' after it was awarded a Michelin Star in late 2019.
Yet, just five months later, the pandemic saw its doors shut for 16 weeks.
After the initial shock, Liam and Kath realised that the enforced break provided the time they needed to rethink their approach to business.
Liam says: "When we closed for the first lockdown, we were suddenly able to take stock of what a very different business The Cottage in the Wood had become since we opened in 2002. We are a relatively small, family-run enterprise, and yet the Michelin Star meant we had transformed into something bigger and altogether more serious. In five months we had grown our workforce by a third - from 12 to 16 people - and demand for tables and rooms continually outstripped our capacity.
"We knew we needed a new vision and strategy, but at the risk of mixing metaphors it's hard to keep your eye on the horizon when your nose is to the grindstone!"
Liam discovered Lancaster University Management School's Business Model Innovation programme, which has been specifically designed to help the directors or owner-managers of Lancashire and Cumbrian SMEs to innovate within their business model to build resilience and flexibility. Helping them to adapt as the pandemic evolves.
"Both Kath and I worked in education before setting up The Cottage in the Wood, so we are keen on life-long learning and continuing professional development," says Liam. "We like to describe ourselves as a 'learning organisation'.
"That said, it's been some time since I took part in a programme like this so I didn't know what to expect. What I did know is that I wanted to explore a new, more process-based way to run our growing business."
The Business Model Innovation programme comprises three, online workshops which encourage participants to view their business through fresh eyes. Via a combination of theories, models and practical learning, delegates explore fundamental issues including how their service offering meets their customers' needs, how they can increase the value they offer, and how to increase income streams.
Liam continues: "Two recurring themes of the programme particularly resonated with me: rethink existing ways of doing things and seize the opportunity to make changes.
"It's made us re-evaluate a couple of areas of the business that are especially important to us: staff development and our environmental footprint.
"Staffing is an ongoing challenge in the hospitality industry so, to enable us to attract and retain a great team we have professionalised job roles at The Cottage in the Wood. Our new sommelier is a great example: as well as learning on-the-job in the restaurant she is working towards her Senior Leader Master's Degree Apprenticeship. Our investment in her means she can earn as she learns and we benefit from her additional knowledge and expertise.
"We have also reworked our waste management systems - substantially reducing what we send to landfill - and invested in an electric vehicle to cut emissions.
"An unexpected benefit of taking part in the programme has been the opportunity to share experiences with other delegates. I was amazed at the innovation taking place at even some very small enterprises within the county.
"It's not an exaggeration to say the sessions have been inspiring. This has been an invaluable opportunity to generate and share ideas, learn from others including the expert programme leaders, and sew the seeds for future innovations."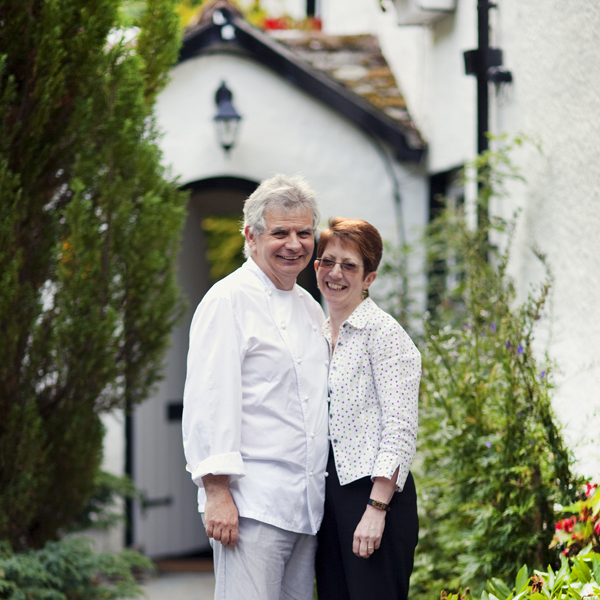 Blackpool Grand Theatre
Ruth Eastwood from Blackpool Grand Theatre speaks about how the Lancashire Covid-19 Response Programme benefitted her business."This LUMS Programme allowed me to open up and share challenges with other business leaders about the impact that Covid-19 had been having on all our businesses. Since taking part in the programme, I have been able to work towards building a stronger and more resilient business model that has helped me deal with the challenges I was facing at the time and also begin to plan for the longer-term, against potential future crises." - LUMS Covid-19 Response Programme.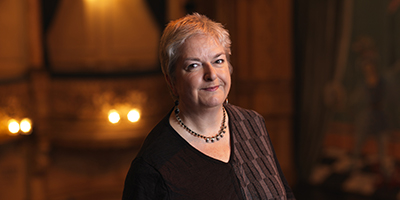 "We know that time is precious for the businesses trying to get back on their feet after a turbulent few months so we have designed the programme to be as accessible and effective as possible. Now more than ever, SMEs need to stay alert to potential risks. While Covid-19 is around, and while issues like Brexit, climate change and seismic technological shifts affect us all, developing a culture of innovation around business models is invaluable for a prosperous, stable future." Ewan Pullan, Programme Manager

Costs & Apply
This programme is fully funded and available to businesses which are eligible under the European Regional Development Fund (ERDF) criteria, as follows:
Based in Lancashire or Cumbria
Employ fewer than 250 full-time equivalent (FTE) employees
Annual turnover of less than €50 million (or the equivalent in GBP)
Received less than €200,000 of de minimis State Aid in the last 3 years