EnginE
Productivity upskilling: Growing your Lancashire manufacturing SME through workforce skills
Are these your business challenges?
Affordabiy reskilling your staff is a challenge?
Ageing workforce and no succession plans in place?
Difficulties in retaining or attracting the right staff?
Little or no staff time to plan workforce development?
How can EnginE help?
Support to develop your tailored workforce skills plan
Expert advice and support tailored to the needs of your business
Regular reviews to keep your development on track
Access to funded masterclasses and taster modules
Funded internships to bring new ideas, skills and fresh talent into your business
Supported by Boost Business Lancashire Access funded masterclasses and taster modules
Contract law
Employment law
Process improvement
Health & safety
Project management
Leadership & management
Creative thinking & problem solving
Resilience
Emotional intelligence
Procurement
3D CAD modelling
3D orthographic projections
Prototyping
Nuclear simulation
Welding
A Workforce Tune-Up - Just What SME Manufacturers Need
PRODUCTIVITY PRIMES PROFIT. THE PERFECT FORMULA.
SME businesses in the manufacturing sector rely on their agility to be at the forefront of innovation. Productivity is the leverage for growth and success.
Read article
Our Events
Join us at our upcoming events to discover how EnginE could benefit you.
To discover more about EnginE and how it could transform your organisation, please complete our enquiry form and we'll be in touch shortly. "EnginE has dedicated support, tailored to AEM SME's. Let us work with you to address profitability and productivity challenges through effective workforce development" Annette Suddes, EnginE Project Manager
Tab Content: Lancaster University
Lancaster University
‌The Times and Sunday Times University of the Year 2018, with TEF gold standard teaching and internationally significant research.
Find out about our higher level skills and degree apprenticeships
Tab Content: Blackpool & Fylde Collge
Blackpool & Fylde Collge
Blackpool and The Fylde College is a further and higher education college in Blackpool, Lancashire, England. Facilities include four main campuses located across the Fylde Coast, all of which have recently undergone or are currently undergoing major redevelopment.
Find out about our higher level skills and degree apprenticeships

Tab Content: Blackburn College
Blackburn College
Tab Content: Northern Automotive Alliance
Northern Automotive Alliance
The NAA is an independent, not-for-profit company which provides a membership service combined with a project management delivery function to the automotive community. The NAA supports micro-companies through to the local global vehicle manufacturers, offering a diverse service using its established networks. This includes the provision of training, events, funding applications and strategic, business and technical advice.
‌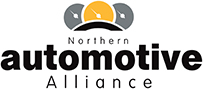 Funding & eligibility
Access to events, workshops, and skills assessment is fully funded, and available to European Social Fund (ESF) eligible businesses within the Advanced Engineering and Manufacturing sectors
Eligibility includes:
Based in Lancashire
Employ fewer than 250 full-time employees
Has an annual turnover less than £40 million
Has received less than £160,000 of publicly funded support in the last 3 year