Student Engagement Case Studies
Each year we have over 100 students who complete an internship through our programme. Read below for some further details on the opportunities experienced by our students and their feedback on their internship. Lauren Hart and Cameron Wilson
Crowberry Consulting Ltd
Internship: Crowberry Consulting Ltd is a Chorley-based environmental, energy and ethical consultancy which provides consultancy, training and audits for businesses in the UK and overseas. Their team have worked with Lancaster University for 10 years recruiting quality internships and graduate roles, and took two interns over the summer of 2019.
Lauren Hart and Cameron Wilson Robert Atkinson and Tom Hoyle
Harkness Screens (UK) Ltd
Internship: Harkness Screens (UK) Ltd wanted to extend its research and development by working with the Engineering Department at Lancaster University. This included the need to design, build, test and investigate emerging technologies that can help support the company's growth and competitive advantage.
Robert Atkinson and Tom Hoyle Hayley Cowburn
Fat Media
Internship: Competitor analysis and psycholinguistic review of promotional documents.
Company: Fat Media Limited is a multi-award-winning website design and digital marketing company with hundreds of clients across the UK. They implemented the recommendations from the review and improved their marketing documentation to win new business.
Hayley Cowburn James Garner
Next World Web
Internship: Development of a web application to act as a promotional tool.
Company: Next World Web is a web development company, providing software engineering and programming specialising in bespoke web application including e-commerce websites. The internship provided them with a new service offering to attract new clients.
James Garner Rob Brooks
The Environment Agency
Organisation: The Environment Agency (EA), with area offices based in Preston and Penrith, is an Executive Non-departmental Public Body responsible to the Secretary of State for Environment, Food and Rural Affairs.
Rob Brooks Amy Fleming
Lancaster Materials Analysis
Company: Lancaster University spin-out company Lancaster Material Analysis Ltd (LMA), based in Lancaster, offers commercial access to material analysis services, in particular, scanning probe microscopy and cross-sectional imaging and analysis.
Amy Fleming Jack Croft
Gamesko
Company: Gamesko Limited, based in Lancaster, operates a social poker product which their customers play through Facebook, or their iOS and Android apps. The company wanted to develop a tool to help them manage their product range.
Jack Croft Joe McNamara
The Knowledge Transfer Network
Internship: Joe McNamara, MPhys Hons Physics with Particle Physics and Cosmology, was recruited through the Science and Technology Internship Programme to provide a method of sharing files and data for The Knowledge Transfer Network.
Joe McNamara Callum Wallace
Victrex Plc.
Company: Victrex Plc., based in Lancashire, is a global high-performance polymer solutions provider serving more than 40 countries.
Callum Wallace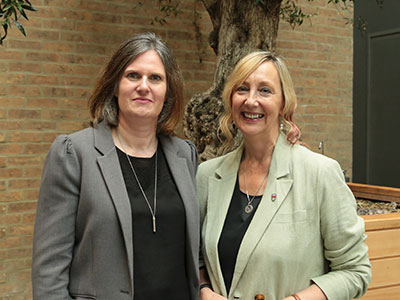 Talk to us Now
For more information on our internship programme and how to get involved, please contact the Student Employability Team: Pam Pickles and Rachael Sterrett.
Email: scitech.futures@lancaster.ac.ukTel:+44 (0)1524 510193 or +44 (0)1524 510846