Information for Companies
Our students can offer businesses an excellent opportunity to address a skill or resource shortage by benefiting from up-to-date scientific skills and knowledge. Your business could use an internship to help cover during busy periods, trial new roles or research a new idea.
Academic Study
In addition to their subject specific knowledge, academic study teaches our students:
Problem solving
Analysis and critical reflection
Oral and written communications
Negotiation and influence
All of our students are keen to learn and improve their employability through real-world experience; we prepare each one through a specially designed workplace course prior to starting an internship. Find out how other businesses benefited through our case studies.
Our Student Employability Team runs the Science and Technology Internships Programme and will be your first point of contact to discuss your needs and find out about funding opportunities. The team will provide support and guidance throughout the whole process, from advice on funding options, help with creating a job description, posting the advert, arranging interviews and guidance on internship selection, to monitoring and reviewing the internship to ensure a positive experience for both parties.
Access Expertise
Businesses across all sectors are invited to explore the talents of science and technology students and recent graduates in the form of a paid internship
Internships are sought for students studying:
Chemistry
Computing and communications
Cyber-security
Engineering
Environmental science
Maths and statistics
Physics
Psychology
Internship Project Examples
Psychology of advertising intern provided recommendations of marketing language to increase the business' client base
Engineering student worked with a major public services contracting company on reducing failure rates of jet hoses
Computer science student developed a new tool to help promote his host company
Transferable Skills
In addition to their subject specific knowledge, academic study teaches our students:
Team work
Problem solving
Analysis and critical reflection
Negotiation and influence
Oral and written communications
Networking
Benefits
Trial a potential student or graduate employee
Access a broad mix of expertise
Gain up-to-date skills and knowledge
Address a skill or resource shortage
Save valuable staff time with a low cost resource
Give a student valuable industry experience
Trial a new role or research a new idea
Part-funded internships available
Cost
Fully paid internships cost £1,600+VAT per month and this money is paid to the student as a wage. However, there are also some fully and part-funded internships available - please contact us for further details.
Number of interns who gained further employment with their host following their internship
Number of interns who would recommend the FST internship programme to other students
Number of businesses that are considering taking on another intern Flexibility
Full-time summer internships last for 2-3 months between July and September. These are normally finalised, including the recruitment of a student, during April and May of each year.
Part-time internships are available all year round at varying durations to fit with your business needs and the students' academic requirements. It normally takes up to four weeks from first contact with us to a student working in your organisation.
Business Requirements
Organisations are required to host the student in their place of business for the duration of the internship and are therefore required to hold indemnity insurance, health and safety policies and provide a suitable space for work. Please contact us for more advice in this area. Funding
We promise our students that all internships will be paid. Internships cost £1,600+VAT per month, and this money is paid to the student as a wage, meeting National Living Wage standards. There may be part-funded internships available; please contact us for information about these.
You will be invoiced for half the total cost prior to the start of the internship and then again at completion. We will take care of the contract and payment to students, taking administrative pressure away from your company.
If you feel that your business would benefit from an internship but would struggle with finance please contact us for advice on current funding opportunities.
Santander Funding for Internships
Santander is helping SMEs access Lancaster University students by part-funding the cost of an internship, which can be 3 months full-time or 6 months part-time. You may have one of our students or alumni in place already that you want to continue to support, or we can help recruit appropriate students. Interns have worked in a wide variety of roles including programmers, chemists, web designers, research consultants, ecologists, engineers, and data analysts. How to Apply
Register your details using our online application form. Our staff will then advise you of the next steps.
Once the advert has closed, you can choose whether to be involved in the selection and interview process or whether you leave this to us. We will help you complete any relevant paperwork prior to the start of the internship and we will monitor the process from all sides to ensure it is working as well as possible.
If you would like to discuss the type of opportunities in more detail before submitting online you can contact us or a Business Development Manager in your relevant subject specific area.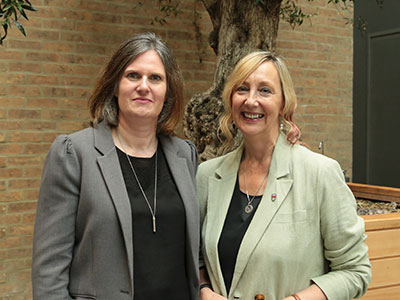 Talk to us Now
For more information on our internship programme and how to get involved, please contact the Student Engagement Team: Pam Pickles and Rachael Sterrett.