Lancashire Forum
A four-month programme that allows the time and space to step away from the day-to-day and focus on building an Organisation for the Future.

About the Programme
This is a historic programme that was funded by ERDF between 2014 and 2020. For further information about other business development opportunities please get in touch with us.
The Lancashire Forum, as part of Boost; Lancashire's Business Growth Hub, is designed to help leaders of Lancashire-based SMEs who want to build businesses which focus on both profit and purpose.
As businesses start to move on from the immediate effects of the pandemic and the end of the Brexit Transition Period, it is time to look to the future. In that future, the old ways of doing business will not be enough. Organisations of the Future need to be responsible - not only to their employees and customers, but also to society and the planet. These are the success measures against which consumers and stakeholders now judge companies.
Covering topics such as business resilience, innovation and leadership, under an overarching theme of Responsible Recovery, the Lancashire Forum is delivered in a safe and trusted peer-learning environment over four months.
Discover our testimonials
Whether online or face to face, all our sessions are designed to be highly interactive and create meaningful relationships to support you with moving your business forward. All face to face sessions will be Covid compliant and if tighter restrictions come into force at any time, delivery will revert to online only.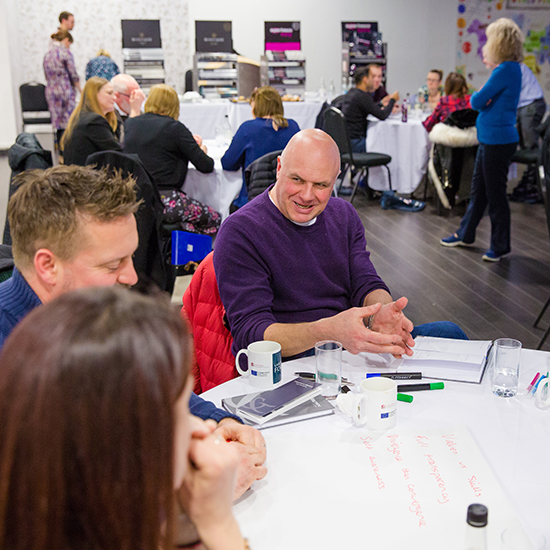 Programme Elements
The Lancashire Forum starts with two consecutive days and an overnight stay delivered face to face to kick start the trusted relationships which will accelerate learning amongst the group. The subsequent workshops will be delivered via an online platform, ending with a final face to face Action Focused session. The programme includes two sessions per month, interspersed with a facilitated peer consultancy process to apply learnings to your business. The focus on practical learning means there are no formal assessments.
Setting the strategic context
A 2-day Programme Induction to build trust and start the challenge.
Identifying growth opportunities
Online Interactive workshops that include business resilience, innovation and leadership, under an overarching theme of Responsible Recovery.
Facilitated learning journey
Learn from leading business experts and world-class academics at Lancaster University Management School.
Peer Consultancy
Take part in a peer-consultancy activity to gain fresh insights to your business strategy
The Benefits
The Lancashire Forum will help you to develop a plan for a business which is not just economically successful, but is also socially and environmentally responsible. With the support of the programme's peer network and the challenge of the University and leading business experts, you will forge a clear path to turn your business into an Organisation for the Future.
Benefits for Lancashire Based Technical Experts
Kate Houlden, Managing Director of Like Technologies Ltd speaks about how the Lancashire Business Model Innovation Programme benefitted her business.
The programme provided excellent facilitated learning during each of the sessions. It enabled me to pause, and step away from the day-to-day grind and really challenged me to think about my business model and the services we have to offer. Taking time away from the business, to work on the business, was really beneficial.
The peer-learning network included a great mix of people and businesses. I learned a lot by mixing with business leaders from different sectors and this provided some fascinating insights into other companies and how they work, which gave me fresh ideas to take back to my business.
I have really enjoyed the online sessions and found them very useful, well organised and I particularly enjoyed participating in the break out spaces with fellow delegates. The techniques we have worked on and knowledge that we have gained are the real takeaways from this experience and I will definitely be using them in the future.
Looking forward, I plan to review the business models for both areas of my business; Like Technologies and Like Computing - and review the services offered and how I productise them.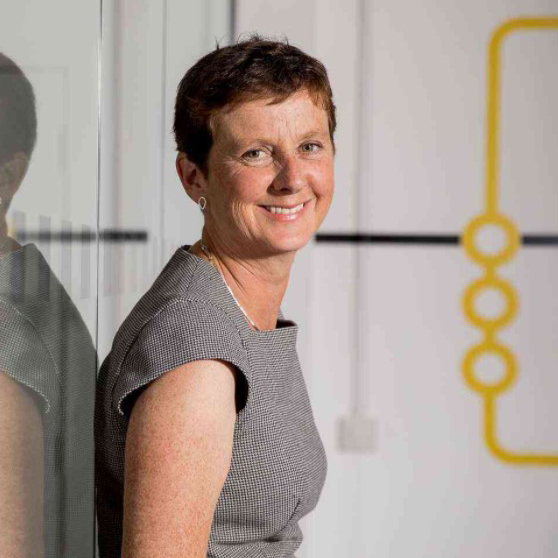 "On this programme we are able to work with and support Lancashire SMEs to help them innovate, develop and importantly, grow – which is as important now as it has ever been." Helen Wilkinson, Knowledge Exchange Development Manager

Costs & Apply
This programme is fully funded and available to businesses which are eligible under the European Regional Development Fund (ERDF) criteria, as follows:
Based in Lancashire
Employ fewer than 250 full-time equivalent (FTE) employees
Annual turnover of less than €50 million (or the equivalent in GBP)
Received less than €200,000 of de minimis State Aid in the last 3 years
Find out more about how and why Lancaster University and our funding bodies holds your information.