Collaborating with organisations for over 30 years
We have a distinguished history of working with organisations in the UK and internationally, delivering key projects and creating impact. China Catalyst
This major initiative running from 2014 to 2017 aimed to exploit the global links of Lancaster University for the benefit of UK companies. Bringing together expertise from the Management School and wider university, this project brought together several hundred technology focused organisations in the UK with businesses in Guangdong Province, China, to collaborate on new product development opportunities.
Visit the China Catalyst programme to find out more. Wave 2 Growth Hubs
Between September 2013 and June 2015, Lancaster University led a £32 million government programme to boost economic growth in some of England's fastest-growing cities. The programme created 15 new 'Growth Hubs' to help some of the largest cities in England (and their wider areas) support local businesses.
More information can be found in the timeline of progression.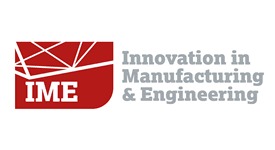 Innovation in Manufacturing and Engineering
UK Futures Programme Final Report August 2016
This collaborative initiative, which ran until January 2016 in partnership with BAE Systems (Operations) Ltd, was designed to increase the innovation capacity of small and medium-sized enterprises (SMEs) in the North West.
More information can be found in the UK Futures Programme Final Report August 2016or please contact Helen Atherton.
Related Programmes
The expertise developed through the delivery of this programme has led to further investment in the manufacturers of tomorrow with the launch of the Productivity Through People programme, giving Advanced Manufacturing SMEs access to the latest techniques, thinking and research.