Accordion
Mathematics and Statistics

NIHR Pre-Doctoral Fellowship

The NIHR Pre-doctoral Fellowships are designed to support people who are looking to start or advance a career in health and social care research methodology within one of the following areas of Mathematics:

Medical statistics
Health economics
Clinical trial design
Operational research
Modelling
Bioinformatics
Qualitative research
Mixed methods
Epidemiology

This scholarship provides funding for an MSc, as well as a placement as a research assistant for a year following the completion of the MSc. To be eligible, the applicant must first identify a suitable academic advisor. For assistance applying to the scheme, contact Andrew Titman.

LEC

Heatherlea Bursary

This is a £1,500 award open to MSc Conservation and Biodiversity applicants who have studied at and graduated from Lancaster University. Eligible candidates should have an ecology background.

To apply for this award, please email us no more than 500 words by 29th July 2022 to explaining your particular areas of interest and why you hope to be awarded this scholarship. Please title your email Heatherlea Bursary Application.

Peter John Vincent Geography Prize Bursary

Current undergraduate students of Geography at Lancaster Environment Centre are automatically considered for this award of £1,500. This bursary is allocated to the applicant with the highest overall mark in their undergraduate Geography degree. You should have a place on any Lancaster Environment Centre taught Masters degree in order to be eligible for this.

Engineering

Anuj Bidve Scholarship

This scholarship is only available to final year Indian students of Savitribai Phule Pune University (formerly the University of Pune) who will study an MSc course in Engineering at Lancaster. The scholarship includes all tuition fees for the MSc and accommodation on Lancaster University's campus for 12 months of full-time study. You do not need to apply for this scholarship - all eligible applicants will be considered at the point of application submission.

To be eligible for the Anuj Bidve Scholarship, you should be anticipating at least a 2:I (UK Hons) degree or equivalent and be applying for one of the following programmes:

MSc Advanced Mechanical Engineering
MSc Mechanical Engineering with Project Management
MSc Electronic Engineering
MSc Engineering Project Management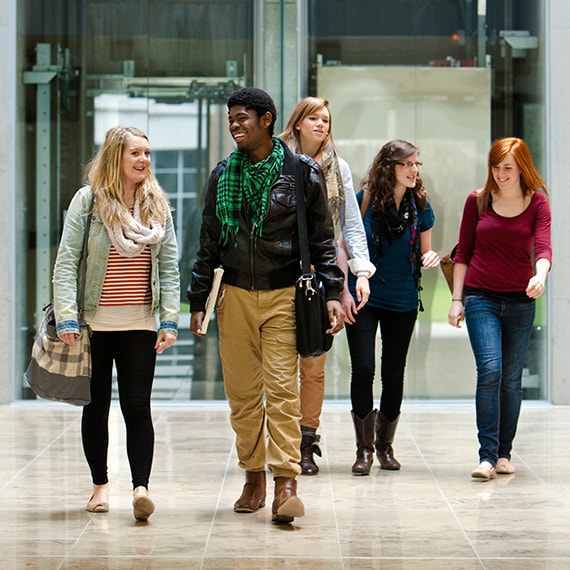 Lancaster Master's Scholarship
At Lancaster, we are delighted to offer scholarships to high-achieving Home students.
The scholarship is awarded as a £4000 tuition fee waiver for Postgraduate Taught programmes, for 2022 entry and will be automatically awarded if students meet the eligibility criteria and terms and conditions outlined below:
Must have achieved or be expecting a 1st Class Hons degree.
Applicants must be in receipt of either a conditional or an unconditional offer for a place at Lancaster University for October 2022 entry, which you have accepted.
Fully funded applicants are not eligible for this scholarship.
Partially funded applicants for less than 50% of their fees, would be eligible for this scholarship.
Awardees must be classed as Home fee-paying students for tuition fee purposes, for the duration of their studies.
Lancaster Master's Scholarship The Peel Trust Studentship
Peel Trust Studentships are available for the support of prospective or current Lancaster University students. The award is based on academic merit and financial hardship and is up to an individual maximum of £2500. UK applicants may also wish to consider a Professional and Career Development Loan. Alumni Loyalty Scholarship
Lancaster University will offer a reduction in tuition fees for all taught Masters programmes for eligible applicants, determined by the level of undergraduate or postgraduate award achieved.
The value of the scholarship is as follows:
If you hold an Undergraduate degree from Lancaster University
20% fee reduction for 1st Class Hons degree holders
10% fee reduction for 2:1 Hons degree holders
If you already hold a Postgraduate degree from Lancaster University
For students who intend taking a second taught masters programme at Lancaster University
20% fee reduction for Master's with Distinction degree holders
10% fee reduction for Master's with Merit degree holders
Please note that the Alumni Loyalty Scholarship will be based on the most recent programme of study undertaken at Lancaster University.
Who is eligible?
For further details on eligibility, please visit our Alumni Loyalty Scholarship page. College Awards
Worth between £500 and £2,000 per annum, this scholarship is available to students from Bowland, County, and Furness colleges. Government Funding
Possible sources of Government Funding include Disabled Student's Allowance, Tax Credits, and (for UK part-time students) Government (state) benefits such as housing benefit, income support and council tax benefit. Postgraduate Loan Scheme
The UK Government postgraduate loan scheme offers non means-tested loans for taught and research Masters students, as well as for PhD students.
Full details of the eligibility criteria and information regarding the application process is available on the University's page.