Computing and Communications
Our research and our knowledge exchange capability are more relevant to businesses than ever. Businesses that incorporate digital technologies and use data more effectively typically grow faster and increase their productivity in comparison to business that don't.
Computing and communications underpin and connect stakeholders with diverse requirements. If you have an idea, project or want to be located in a facility with like-minded digital innovators, we will work with you to develop the opportunity. Lancashire Cyber Foundry
Building on the success of the Greater Manchester Cyber Foundry, the £2.1 million Lancashire Cyber Foundry programme offers the opportunity for Small to Medium-sized Enterprises to increase their awareness of cyber security technologies and explore the development of new digital products and services using technology to innovate.
Delivering a blend of workshops, online modules, and software development putting cyber security at the forefront, the Lancashire Cyber Foundry will increase SME innovation, business growth, stability and security through the increased awareness and application of cyber security technologies across 320 SMEs. Any eligible business or sector within Lancashire can apply. You do not have to be a technology-based company to access the support.
Visit the Lancashire Cyber Foundry website
The Lancashire Cyber Foundry is part funded by the European Regional Development Fund
To find out more contact Nick King, Business Development Manager. Email n.king@lancaster.ac.uk.
The Northern Powerhouse (NPH)
The NPH is a vision to connect the North's cities, pooling strengths and tackling barriers to productivity that will make the North economically stronger. Identified growth areas include digital technology, advanced manufacturing, energy, and digital/ health innovation. Our expertise strongly aligns to the growth areas and could benefit your organisation in these emerging markets.

Email Nick King

Challenge Driven Research
A strong economy and increasing productivity are cornerstones of the £725 million Industrial Strategy Challenge Fund (ISCF). Our capabilities map onto two ISCF themes:
AI and the 'Data Driven Economy'
Ageing and Society
They also intersect with the new Health Innovation Campus. Our focus is to work with external organisations to develop impact with the stakeholder and our research community.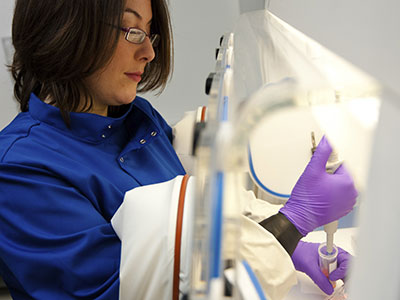 Digital Rail
"Digital Rail Limited is working with the School of Computing and Communications on an autonomous vision system for monitoring platform train interfaces to increase safety and reduce dwell times. We are co-funding a patent application for this system with the University."
Dr Howard Parkinson, Technical Director, Digital Rail Limited
Digital Rail Limited
Research
Science and Technology at Lancaster has an established track record of successful collaborative research partnerships with business and industry, from small businesses to large corporations, both in the UK and overseas.
Over 1,500 collaborative projects
Over 120 student placements
Increase in collaborative research
Interdisciplinary Areas
A major strength of Lancaster University is its thriving ecosystem of interdisciplinary research. This collaborative approach is fostered by our mixture of formal and informal structures – bringing together experts from different disciplines to address challenges on all scales.
In addition to our eight research themes, we work in three interdisciplinary areas as key growth areas. Contact our team for more details.
Case Study: MicroBit
Computer scientists from the School of Computing and Communications are at the forefront of a UK-wide BBC initiative to inspire a new generation to get creative with coding, programming and digital technology. Dr Joe Finney, School of Computing and Communications, helped develop the coding and programming behind the BBC micro:bit – a pocket-sized, codeable computer.
MicroBit with the BBC

Current University of the Year
2nd in the UK for Graduate Employability
7th in the UK for 4* Research
Contact our Engagement Team
Got a business challenge? Want more information? Our experience engagement team will listen to your needs and help source the right skills, people and resources needed to solve your business challenge.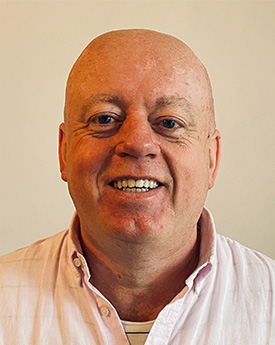 Dr Neil Dullaway
Head of Partnerships and Business Engagement for Computing and Communications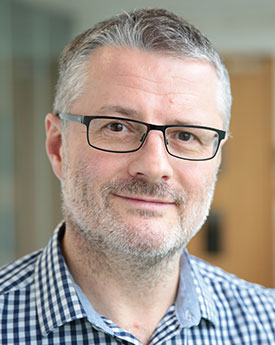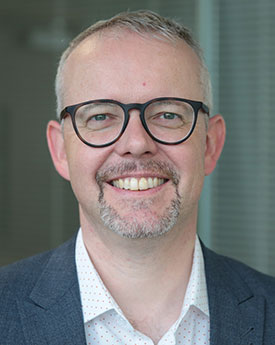 Colin McLaughlin
Head of Partnerships and Engagement for Cyber Security (Cross-Institutional)