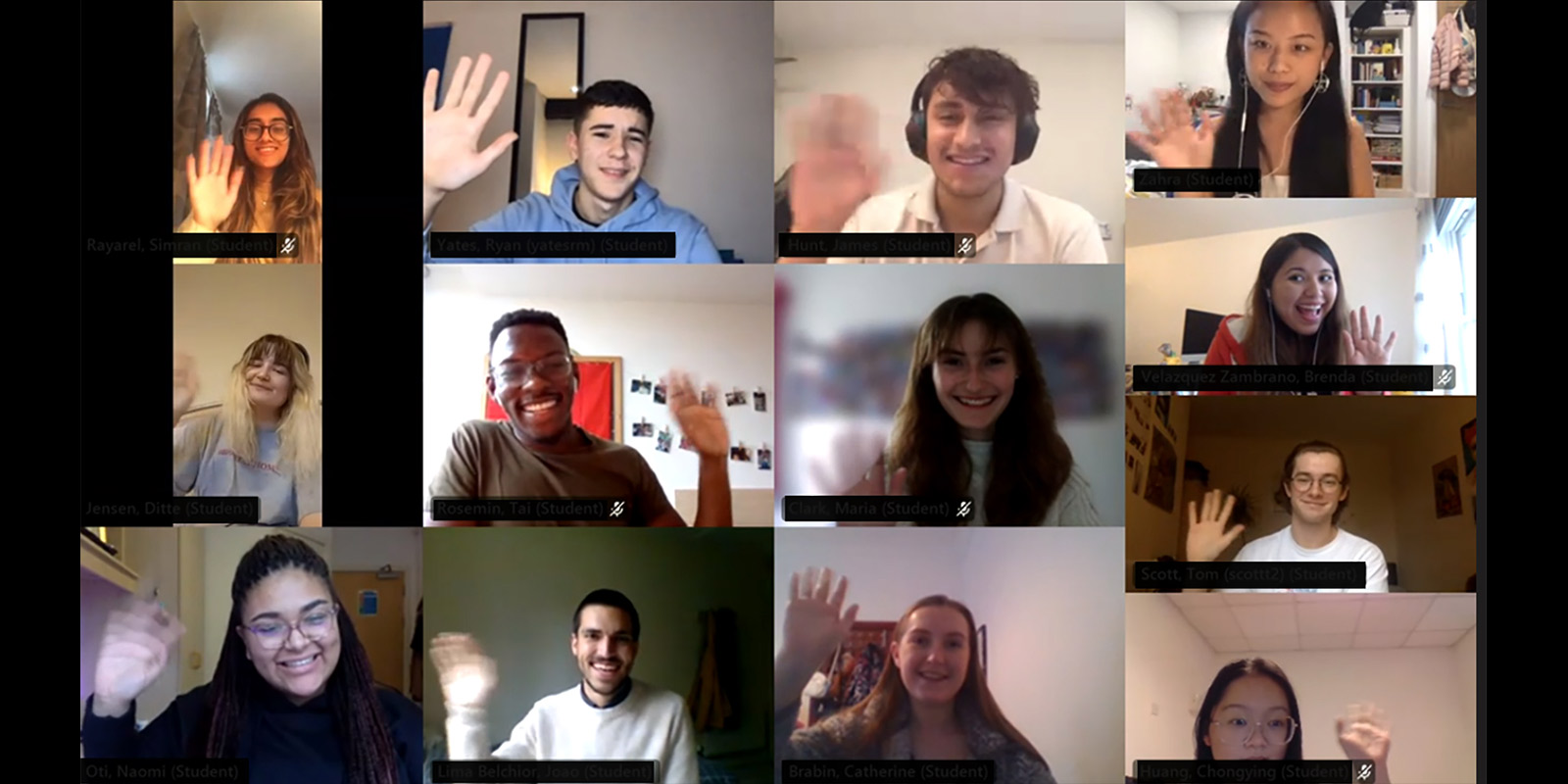 Meet our Digital Content Ambassadors!
These current Lancaster University students will be sharing their experiences of living and studying at Lancaster.
If you're a student within the Arts and Social Sciences faculty you might want to take a look at some specific content.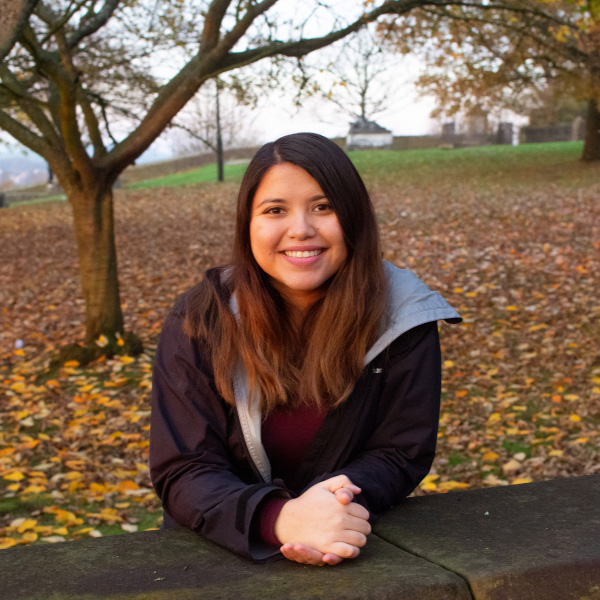 Brenda
Hello there! I'm Brenda. I'm from Mexico and I'm studying an MSc in E-Business and Innovation. As an international student, everything is new and every day is a new adventure. I love to write and create content about what I enjoy (I'm working on a top-secret video project right now that you'll discover in the future). I enjoy photography, writing, reading, and I'm a big fan of videogames (to the point where I brought my XBOX from Mexico). My favourite videogames are Battle Block Theatre and Horizon. I'm always ready to prepare some Mexican food for my friends and flatmates, so you'll probably see me cooking with chilli on Instagram.
I decided to come to Lancaster because it's a perfect place to study. It's a cosy place where you can meet a lot of people from all around the world, and there are ducks! I've enjoyed the communities that I've been a part of since being here. The lecturers have been a big help, always there to help and encourage me to try new things. The university has everything you need in these difficult times too, so you'll feel safe and ready to start your studies. Btw, bring boots because the weather here is crazy (at least compared with Mexico). I fell in the mud, there's a hilarious photo of it on my Instagram. Let's take part in this adventure together!
If you want to follow me, here's where you can find me: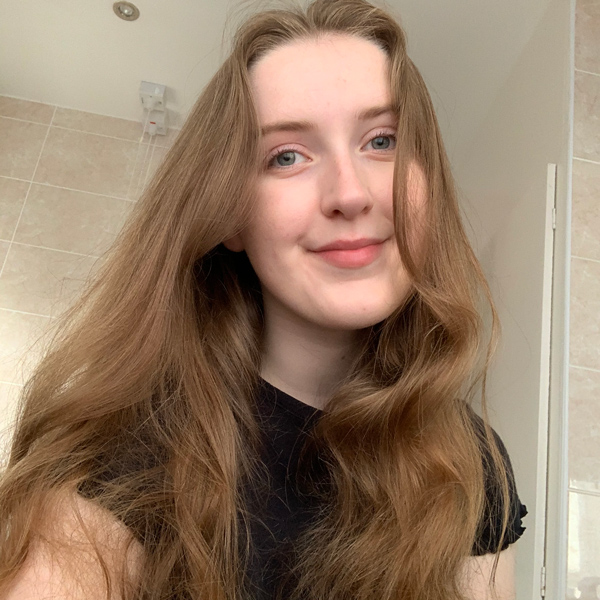 Catherine
Hi, I'm Catherine, a second-year Theatre and English Literature student and a proud member of County college.
As you can probably guess by my degree. I enjoy writing and anything creative, so when I became a Digital Content Ambassador last year, I took it as an opportunity to start blogging. I like to share my take on university life and provide a personal and authentic perspective on what it's like to be a student.
I love everything to do with performance, so in my free time, you're most likely to find me listening to music, getting excited about a new theatre production, or rehearsing for either a theatre assessment or a show. Last year I took part in a local production at The Grand in Lancaster and volunteered to teach drama at The Dukes, so I can't wait for theatres to reopen. I also enjoy spending time with my lovely housemates, baking, watching films, going out for coffee or walks along the canal…and when the time comes, hitting the dancefloor!
Above all, I'm focused on keeping my content and my attitude positive. If you ever see me on campus, feel free to say hi, but if not, you can find me on Instagram @catherinebrabin.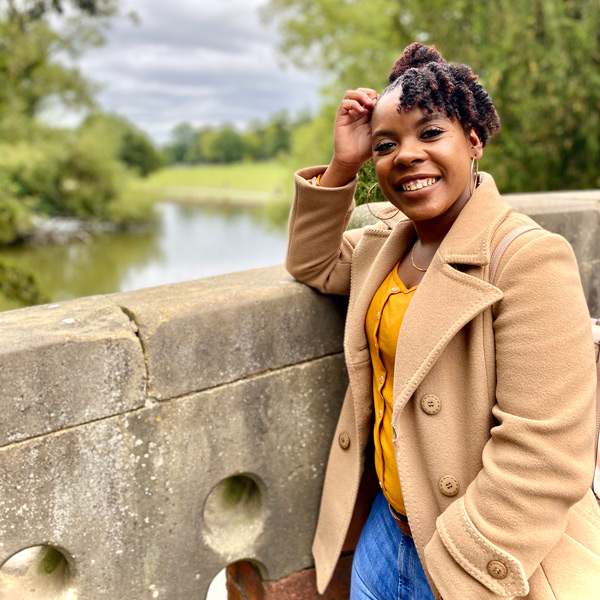 Chelsey
Hi everyone. I'm Chelsey, originally from Trinidad and Tobago. I am basically your average small island girl out in the great beyond. I'm a 4th year Business Economics (BSc.) student. I spent 12 incredible months at Network Rail, Manchester Piccadilly Station (Station Management) where I worked on various media projects.
To date, I have had zero regrets with my university choice. Lancaster University continues to provide me with tremendous support and opportunities for holistic development. I am excited to share my Lancaster experience with you as one of the Digital Content Ambassadors.
Over the past six years, my interest in photography, videography and content development peaked as I saw it necessary to capture every possible moment spent with family and friends. During my placement year, I was exposed to corporate communications which helped strengthen my understanding of the media world.
I also have experience in social media marketing as I have managed the social media pages for three organizations in my home country. Furthermore, I have volunteered with a non-profitable organization, National Youth Overcomers (T&T), as Media Personnel for the past two years.
It doesn't take much for me to laugh. Life is full of opportunities and moments to be thankful. More than anything, I enjoy spending time with family and friends.
Above all, #LoveGod #LovePeople is what I live by!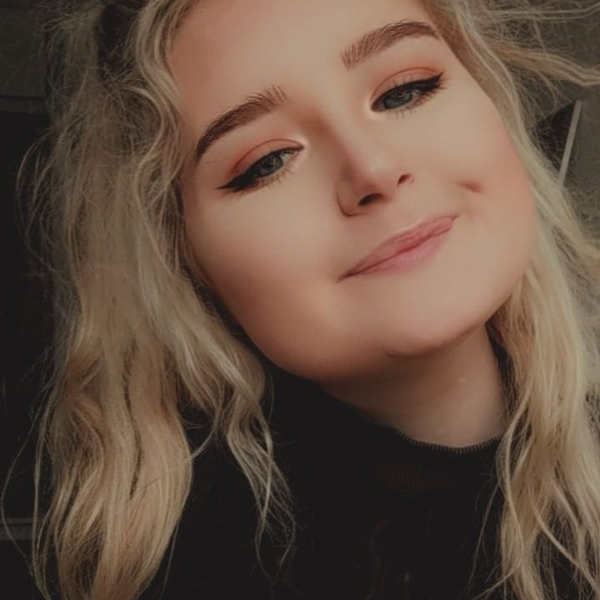 Ditte
Hi everyone! I'm Ditte, but feel free to call me DJ. I'm a second-year Cartmel College student from the little country of Denmark. I study English Literature, Creative Writing and Practice where I primarily focus on short stories and commenting on what is currently happening around the world.
When I am not studying, I am the social planner for the University's Chess society, although I am by no means more than semi-decent at playing the games themselves. In all honesty, I'm just there to have a good time.
I truly love expressing myself creatively and I'm particularly fond of making videos as well as writing. For this year, I plan to be a lot more active on the university's social channels through visual arts, focusing primarily on producing video content to help students through my own experience. If you're looking for my content, it will likely be on the university's YouTube page!
As this is my second year as an ambassador, I wish to use this space to further my interest in creating videos and push outside of my comfort zone in terms of the projects I will be producing this year. If you do happen to stumble upon me when I'm out and about, feel free to say hi – you might end up being featured in some of the content on our YouTube page! If you're more of a social media messenger, you can find me on @dittebirkkjaer.
Jamie
Hello everyone, my name is Jamie. I am 2nd-year law student from the county of Berkshire. I hope to one day be a solicitor working in London but for now, I am studying hard and enjoying my time at university.
When I am at home, I love spending time with my friends; going down to the pub and going on long bike rides through trails in the forest. London is just a short train ride away, so I love spending my time there; exploring the city, the food and the culture. I particularly enjoy going to nice bars and having cocktails with my friends, as well as eating both street, and restaurant food.
When I'm at Uni I like to go out with my friends, discovering new places to eat and drink in Lancaster. My favourite place to sit and drink coffee while working is brew and my favourite place to have a cocktail is Cornerhouse. One of my favourite activities to do is taking photos with my friends and taking photos of Lancaster's beautiful scenery, such as Williamson Park and Lancaster Canal.
This is my second year as a DCA and I can't wait to make content on my University experience. Last year I made a video about my Clearing experience but this year I hope to make plenty more videos and blogs.
You can check out my Instagram @jamieehunt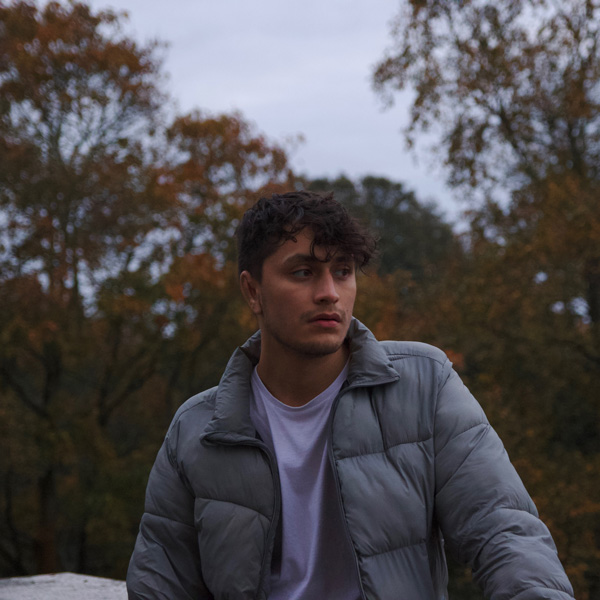 João
Hi there!
I'm João, Jo for short. I'm a Lonsdale first-year student coming from Portugal.
My main passion is to tell stories and to transport people to different settings, even if just for a few minutes, for that reason I'm studying Film and Creative Writing.
In my free time, I'll probably be writing, reading, filming, or watching How I met Your Mother (again and again). Sometimes I like to go for a walk around campus, if you see me on one of these walks I'll probably be with my head on the clouds or with a serious look. Don't worry I'm just thinking very hard about something - hopefully a new project. I like to think of myself as a friendly and positive person that loves to meet new people – so feel free to come and say HI!
Since I was a little kid, I fall in love with things very easily… That's why my career path has had some twists and turns, giving me the chance to explore new things such as cooking, illusionism, and even podcasting. I love to explore and to try out new things, so this year as a DCA I'm hoping to work on several (and hopefully very different and challenging) projects.
Even though I am not a big social media user, you can find me on Instagram @clockworkinanorange.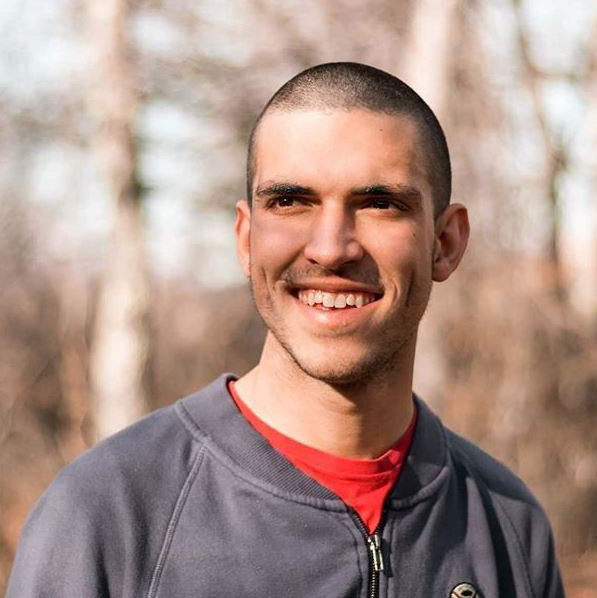 Maria
Hi, I'm Maria! I'm a second-year English Literature, Creative Writing and Practice student, in Cartmel College - and as you might have guessed, I love reading! I want nothing more than to be a published author, and I write short stories, novels and travel blogs in my spare time. I'm from Hertfordshire, near London, but I've absolutely fallen in love with the beautiful North-West of England (though I don't think I'll ever get used to the cold…). We're so lucky to have the Lakes on our doorstep, and now that I've got my car at uni, I'm looking forward to exploring the local area and places further afield. I love travelling, too - like most people, I wasn't able to go abroad this year, and I'm desperately hoping that I'll be able to go in the near future! I went Interrailing in 2019 and can't wait to explore more of Europe and the rest of the world. You can follow my travel Instagram here: @words_of_the_wanderer_.
In Lancaster, you'll find me going out for dinner with my housemates, wandering through the streets in the early morning, and drinking lots of tea. I also love music and singing, so sorry if you hear me singing aloud in public! I mainly produce written articles, but I love photography too. I'm excited for another year of sharing my adventures in Lancaster and, although it's definitely not the second year I expected, I hope you enjoy hearing about the different aspects of my life.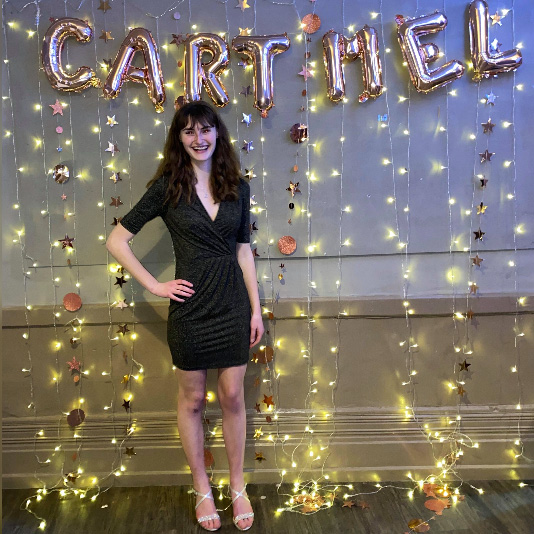 May
Hi! This is May. I am a final year student in media and cultural studies. I am a Chinese student who has been in Lancaster for three years already.
For me, Lancaster is a small and also friendly city. In here, I have encountered a lot of friends who are from different countries. Lancaster University is also a quite international university. The context of the university really helps me to learn about multiple continents. As I am an international student, so you can see more content in my video sharing about Chinese culture such as Spring Festival. Chinese culture may seem mysterious to many people, I will try my best to introduce relevant content if I can.
Because I have experienced the whole process of applying to UK universities before. So I can share some experiences in the IELTS Exam, how to tackle mental pressures when just arrived in the UK. I hope this content might help the freshmen here. Also, I worked as a vlogger before. So I might share some of my daily life in Lancaster.
I have many hobbies such as singing, dancing and following idols. Pop music especially K-pop, Chinese and Western pop music are all my favourite. What's more, I am into Disney-style musicals.
So I have some favourite Chinese musical actors. I love watching Chinese traditional costume dramas such as 'Nirvana in Fire'. If possible, I can make a recommending video to share my favourite dramas!
I am excited to join the digital ambassador team this year. Hope I can share as much content as I can! If you want to see the content I create in the free time, please follow my Instagram: @4675may.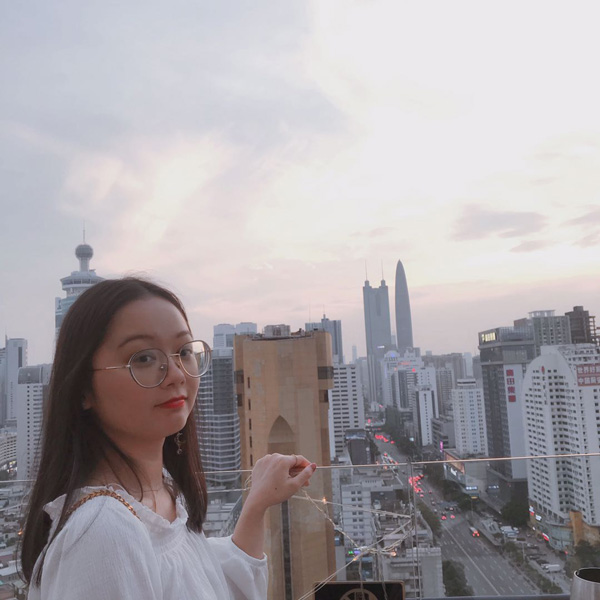 Naomi
Hi everyone! I am Naomi. I'm a first-year accounting and finance student and part of the beautiful Cartmel College.I'm known to be a friendly face to everyone, and I hope that with this role you will see me the same way!
I live in Birmingham (it isn't as bad as you may think), but I am originally from The Netherlands, born and raised. I'm half Dutch and half Nigerian, equally loving both cultural parts to me. Being Dutch also allows me to say I'm bilingual, not that many people here speak Dutch, but it's cool to say anyway.
Now I know accounting might seem a bit dull, but I promise I have a creative side too! I have been making YouTube videos since I was about 10 years old. It wasn't any great, high-quality production but I loved doing it. I recently started again excited to share my university journey and document it all. If you would like to watch some of my videos, you can find me here: YouTube channel
If you spot me on campus, you will most likely see me in my beloved sliders because comfort above anything, and I will most likely be on my way to spend my night in the library. I love how peaceful it is at night. If it happens to be daytime, I'm probably with friends or on my way to see them. When you do see me, don't be shy to come say hi! I love meeting new people and besides, I don't bite.
I hope this year I can give more of an insight to the real student life through videos and posts. If you would like to interact with me online, feel free to message me on Instagram: @naomioti_
See you soon!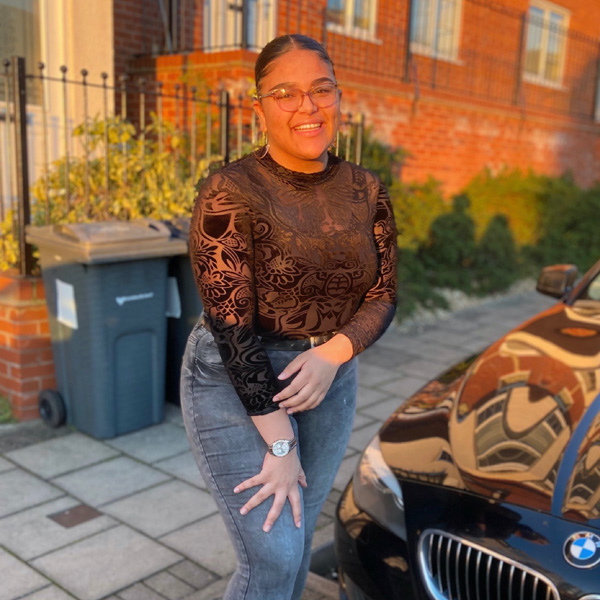 Ryan
Hi! I'm Ryan, a second-year Advertising and Marketing Management Student from Huddersfield in Yorkshire and a member of Grizedale college. Outside of my University course, I enjoy motorsport, football, hiking and running. I am also a social media exec for Lancaster University Photography Society.
In the last few years, I have developed an interest in most things creative such as photography, graphic design and videography. I aim to implement these practices into some of the content I produce as a member of the Digital Content Ambassador team and communicate what life as a Lancaster University student can look like.
Around Lancaster, you might see me running by the river, playing football with the Grizedale football team or enjoying a night off in one of the many pubs and bars.
On the off chance, you'd like to see some of my work or ask me any questions you can follow me on Instagram @r.m.yates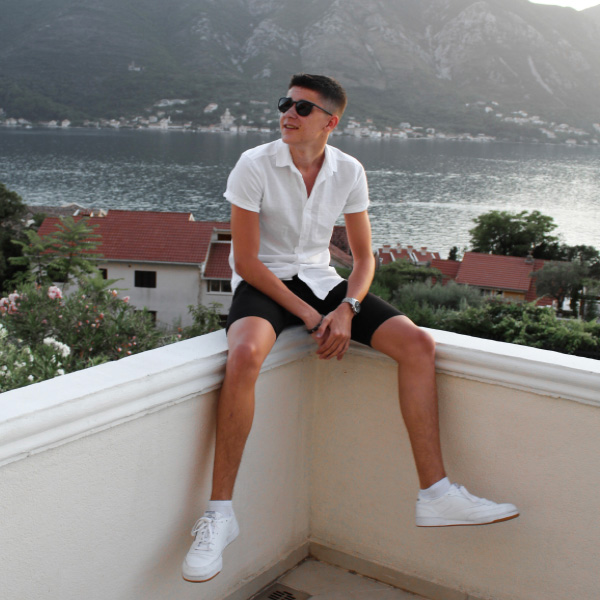 Simran
Hi everyone, I'm Simran a second-year International Management student from in my opinion the best College, Grizedale College.
In my free time, I love to be creative hence why I wanted to be a digital content ambassador. This comes in many forms for me for example in my job as I'm a barista at Starbucks and in my hobbies as I love to sew, which came in handy as over lockdown I was able to sew many masks for vulnerable people. Another new lockdown activity for me was creating my TikTok where I have been able to gather a following and be creative by making fun content. I particularly look forward to being able to make some TikToks for the University. You can check out my TikTok here: @simranrayarel6
I particularly love fashion and again in lockdown I was able to focus on this as I started a fashion Instagram with my sister who's a recent fashion graduate and on here, we share our daily outfits and inspiration. It's called The Little Northerners and from this I'm sure you've gathered I am proudly from the North as I come from Manchester! You can check out my fashion account here: @thelittlenortherners
In Lancaster I love to go for walks around Williamson Park with my housemates and I'm a big foodie and coffee lover, so I also love visiting our many amazing brunch spots. I also love to visit new places and I'm very fortunate to have my car, therefore, I've been able to visit the many of Lancaster's surrounding areas such as the Lakes and Morecambe and I again look forward to making some content on this.
If you'd like to keep up with me or have any questions feel free to reach out, here's my personal Instagram: @simranrayarel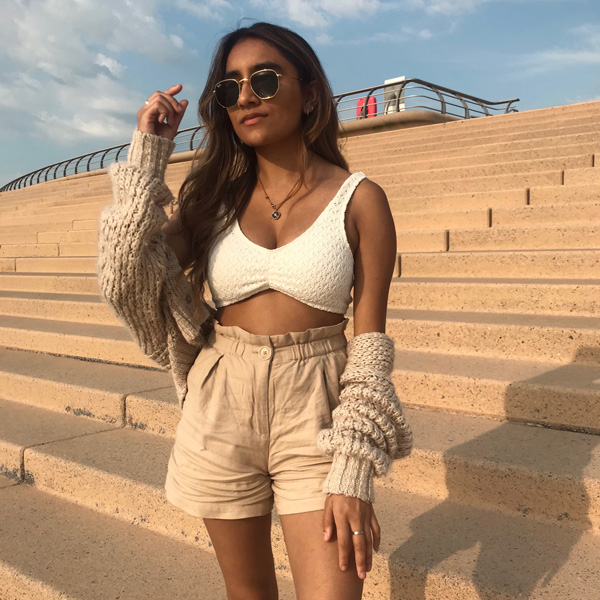 Tai
Hi everyone! I'm Tai, or as many call me TaiTai- because you know, you can't get much shorter than T-A-I.
I'm from Bowland College and I'm a third-year Design student from the beautiful twin-island republic of Trinidad and Tobago, in the Caribbean. I love photography and in my spare time, I love to explore and capture the hidden gems in Lancaster. As an international student, none of this experience is taken for granted and I hope to share all the beautiful places I've found and adventures I've had through my photos and videos so that you know what makes Lancaster University the perfect place to find yourself and grow.
When I'm not at my student accommodation aka the library (shh don't tell) I'm somewhere about campus moving around. If not you can find me dancing with Lancaster University's Hip Hop and Breakdance Society. In my first year, I was a part of both the Hip Hop Society and LUDanS society which allowed me to travel all over the UK competing and meeting new people.
I'm just an easy-going, warm, Caribbean guy, so feel free to message me online or wave if you see me on campus, unless you see me running, then you know I'm late.
See more of my photography on Instagram @king.taitai and follow me for the BTS of Uni life!
You can also see my 2018-2019 prize-winning autumn stunner on the University's Instagram page.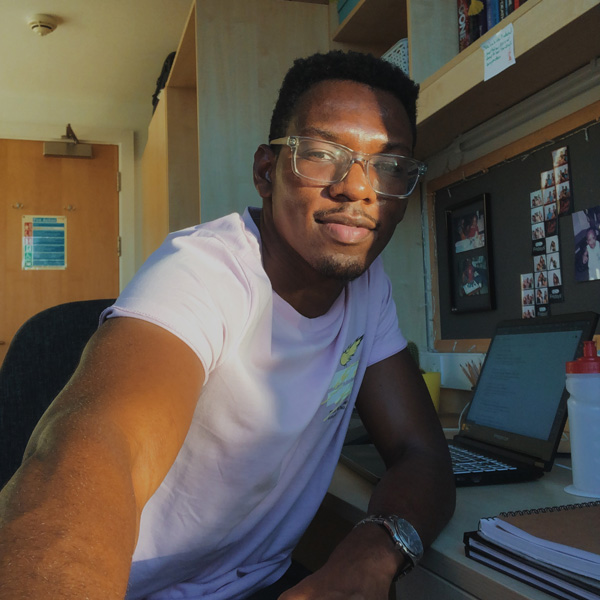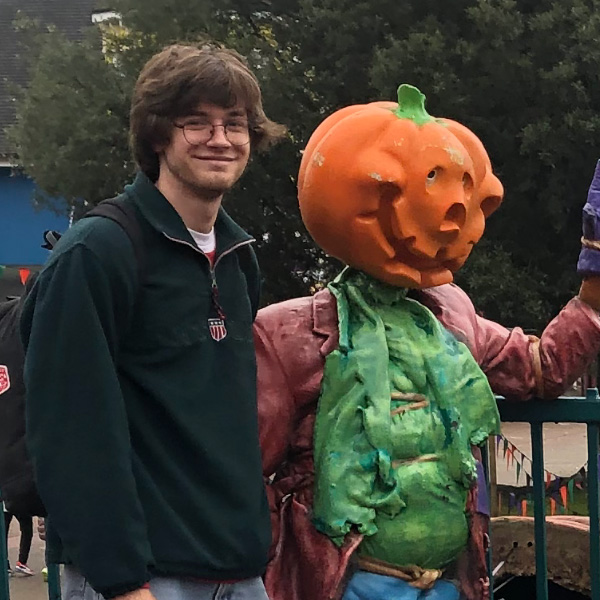 Tom
Hi, I'm Tom and I'm a fourth-year county college masters student. I study Natural Sciences, with a focus on ecology and conservation. The environment and the influence we have on it is one of the subject areas I'm most interested in. I've chosen to focus my final dissertation project on how development of the power industry is likely to affect marine life in our local Morecambe bay.
Outside of my course I play in the University's ultimate Frisbee club 'The Fish', which is surprisingly more intense than you would expect. For the second year running, I'm also the team's general secretary, which involves keeping on top of kit orders and designing new merch for the team.
In my first year, I managed the LGBTQ+ society's campaigns, helping to represent students across the university and provide a source of education on community issues. I went to represent Lancaster students at the NUS LGBTQ+ conference, bringing student views to the forefront of NUS policy for the next academic year.
I love drawing and taking photos, so the content I produce for the university is predominantly visual, the Instagram page or social media stories are where you'll be able to find most of my projects. Although, you may see the occasional blog post or video as well, keep your eyes peeled!
This is my fourth year as an ambassador, and my goal is still the same, to represent the university in the welcoming and inclusive light that I've experienced as well as showing all of the opportunities available to students here.
Zahra
Hi there! I'm Zahra and I'm a Lonsdalian masters student studying Creative Writing with English Literary Studies. As someone passionate about the creative arts, I draw on my unique life experience and that of others to craft stories in whatever best way to tell them – expanding my powers of creative expression beyond writing. I aspire to be a writer, educator, and a travel content creator with the ability to bring projects from concept to concrete.
When I write, I delve into poetry, fiction, and script. I love writing character-driven plots, travel blogs and vlogs, as well as reading pieces that explore the relationship between literature, media, and the arts. When I'm not reading or writing, I spend time learning and teaching languages, engaging in equine sports, as well as expanding my musical and artistic skills. I have long been part of the Equestrian Club, Art Society and Music Society in the university.
This is my second year as a Digital Content Ambassador, and I would like to continue sharing with you how I found a home in this beautiful place we call Lancaster - a very big difference from the city where I came from, Jakarta.
Keep up with my adventures on my Instagram @zahramochdie. See you around!