Future Cities Research Institute
Tackling the challenges of global urbanisation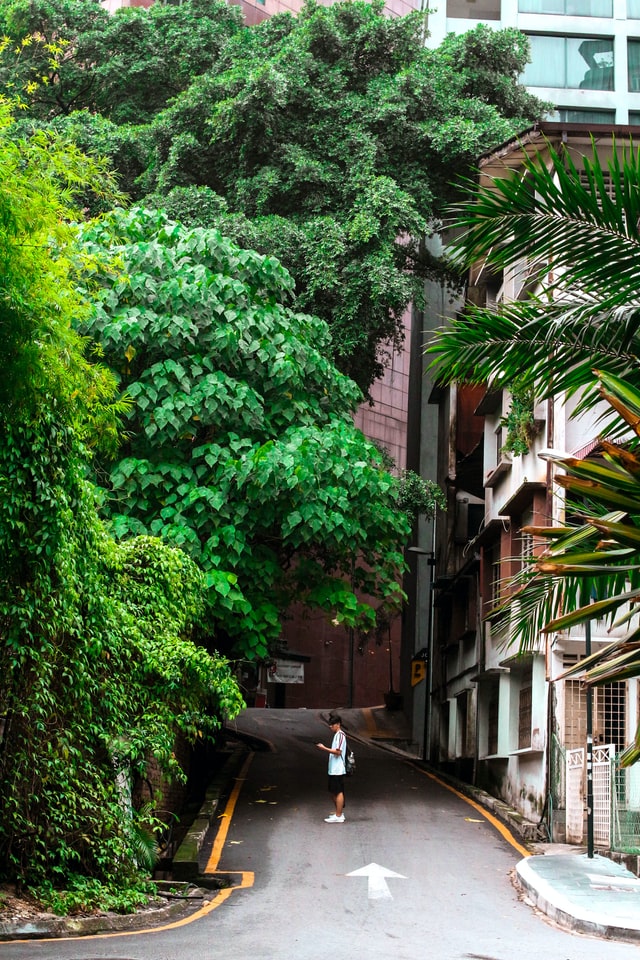 FCRI Mission Statement
"The Future Cities Research Institute (FCRI) is a new joint research institute between Sunway and Lancaster Universities. It has emerged from both Tan Sri Jeffrey Cheah's pioneering work on creating sustainable urban environments and the combined university expertise in cities related research. The FCRI will make a major contribution to the international conversation on sustainable cities, helping to tackle significant challenges associated with the rapid urbanisation experienced across the global south.The FCRI will create an innovative, interactive platform for collaborative research, training, education and engagement across the future cities' agenda. Its interdisciplinary approach to research will support international collaboration to tackle global challenges and the UN's Sustainable Development Goals (SDGs).
Professor Kirk T SempleInterim Director of the Future Cities Research Institute21/2/2020
Future Cities Research Institute Overview
This new joint research institute between Lancaster University and Sunway University will be based in kuala Lumpur, Malaysia. It builds on existing strengths in Sunway and Lancaster. The Future Cities Research Institute (FCRI) complements the work of the Jeffrey Sachs Center on Sustainable Development at Sunway University, and capitalises on Tan Sri Dato' Seri Dr Jeffrey Cheah's pioneering leadership in developing sustainable urban environments. The Institute will maximise the impact of the wide variety of relevant, world-leading research undertaken at Lancaster University, and build on existing research collaborations between the two institutions. The Institute represents a logical 'next step' in shaping the agenda for future city development, and in deepening the relationship between Sunway and Lancaster, through its support for broad research themes and its core mission to train and empower PhD students specialising in relevant disciplines.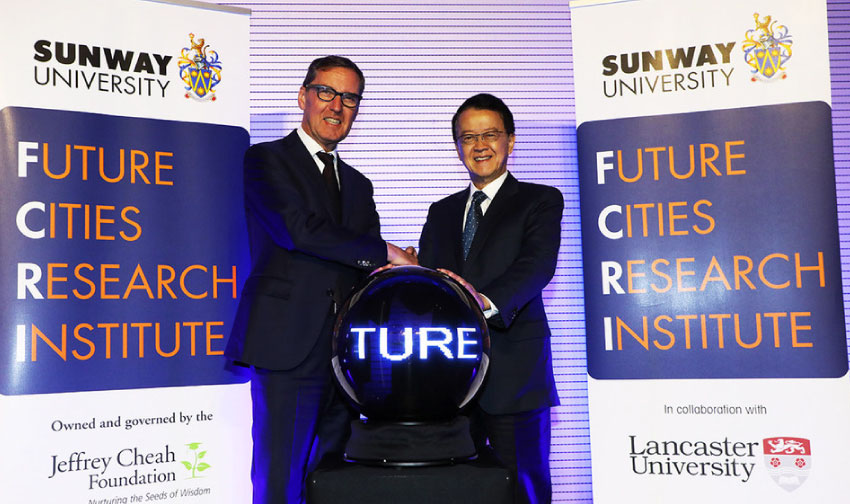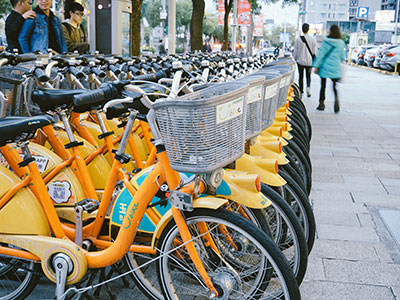 Themes
The Institute shall focus, initially, on two broad themes built around existing expertise at Lancaster and Sunway:
Digital Cities: Under this theme we shall be exploring new ways of exploiting technology in the cities of tomorrow, but at the same time seeking to understand their possible social impact.
Sustainable Cities: Research under this theme focuses on how to improve life for those living in cities today and how to reduce the impact they have on the areas around them.
A third theme, Liveable Cities, will be established later.