Travel opportunities during University vacations
Fill your world with colour.

Travel programmes organised by the Global Experiences Team
Our team works to enable a number of travel opportunities for Lancaster University students, some of which are co-delivered by Lancaster's overseas campuses and teaching partners. We believe that no one should be excluded on the basis of cost alone, so our travel opportunities are supported by the Lancaster Global Travel Fund.
Previous destinations
This gallery of previous travel opportunities is intended to give you a feel for the types of programmes that we offer, but is not a guarantee of any future trips. As we all adjust to the changes that have taken place over the past few years, we are slowly rebuilding our portfolio of opportunities. We hope to revive popular trips from the past when it is safe and practical to do so. Sunway University, Malaysia
The Malaysian Experience gives participants an opportunity to learn about Malaysia in the areas of culture, business, government, volunteerism and academics. At the end of the programme, Sunway hopes that participants are able to gain knowledge on the Malaysian culture and also expand their network across the globe.
Lancaster University Ghana
From 2020: Over two weeks you will have the opportunity to explore Accra, Ghana's dynamic capital, as well as participating in a range of activities that will enhance your understanding of the contemporary and historical issues that make Ghana and West Africa so interesting. Through a combination of interacting with local students, academic excursions and trips to local businesses, you will gain first-hand knowledge of this friendly and growing nation.
Explore China with Beijing Jiaotong University
From 2019: Travel to China and experience a country which is developing at an incredible pace, yet is still defined by its fascinating history and unique traditions. Take part in an extensive schedule of activities that will give you an introduction to the local language, a taste of authentic Chinese food, and practice of traditional Chinese calligraphy.
Discover India with Manipal University
From 2020: In this immersive three week programme, India becomes your classroom as you accompany lecturers to different temples and heritage sites to learn about and understand the religions, history and ethos of the Indian people. You start the trip in the south of the country where you will visit family farms and NGOs, and spend the night in the stunning Western Ghats. To cap off your stay in India, take in the city of Jaipur and visit some of the biggest tourist destinations across the whole of India, including both the Amber Fort and the magnificent Taj Mahal. Explore Boston and New York
From 2020: Travel to the United States and visit sites relevant to your studies. Academics from participating departments will be on hand to guide your exploration and help you connect your experiences back to the lessons you had in Lancaster's lecture halls.
The trip begins in Boston, Massachusetts; you'll visit the Edward Kennedy Institute for the US Senate, the Freedom Trail and enjoy an acclaimed Boston Duck tour. New York City is our second stop, where your highlights include the UN Headquarters, 9/11 Memorial Museum and Ellis Island. What past participants had to say...
An experience that changed my life, I met so many great people, who I know I'll be friends with for years.
An amazing opportunity to not only expand your academic knowledge and personal development, but to also make new friends and explore a new environment.
It's helped me to realise what areas of politics most interest me which will be really helpful when choosing modules later on at University.
Summer schools at Lancaster's global partners
Lancaster University has exchange partnerships with a number of universities around the world. Students can participate in summer schools run by these institutions, often at a discounted rate.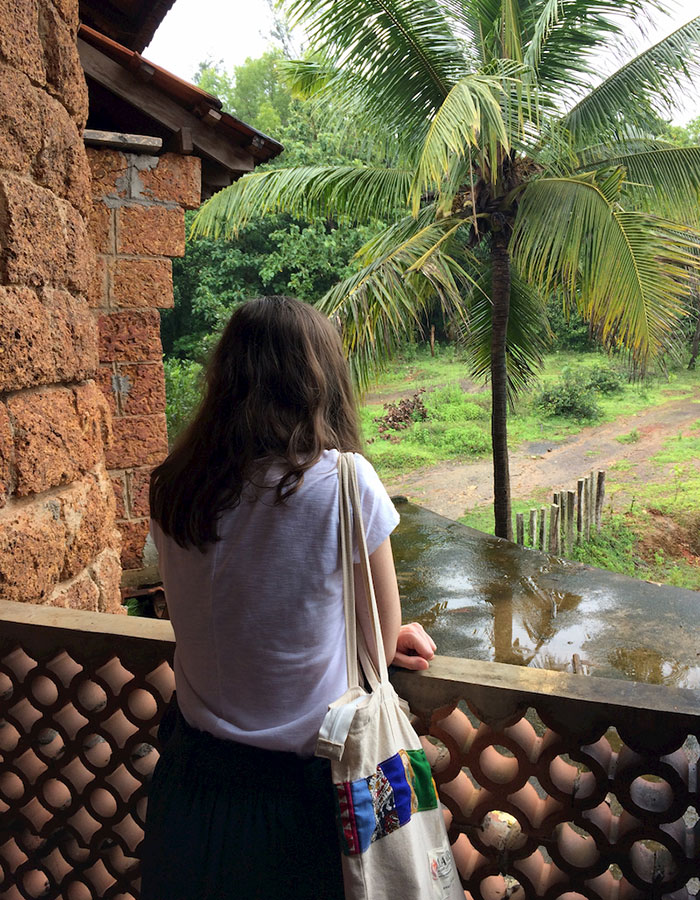 Three wonderful weeks can be spent in India, exploring the southern regions around Manipal and Goa as well as northern cities like Jaipur, Agra and a little bit of Delhi.
Our adventure started in Manipal University, home to some of the nicest people and most helpful staff you will ever meet. They took us beautiful temples, traditional schools, taught us how to cook Indian meals and dance Bollywood (not at the same time!), adorned our hands with henna and took us to stunning beaches. We also got the opportunity to stay in wooden huts in rural India and also play volleyball in a rice paddy field before an evening watching Bollywood movies under the stars.
It was hard to believe that the rest of the trip would be able to match any of this but the trip continued to amaze.
Goa was our last taste of the South with more stunning churches and spice plantations before we headed north. A sure highlight was our trip to Amber/ Am'er Fort. Our jeeps carried us up to the fort where painted elephants stomped across the yard. We walked through beautiful arches through the fort and into the palace section that looked over the mountains of Jaipur. The splendour of the palace architecture alongside these views was breath-taking. Next it was on to Agra.
Agra had a lot to be compared to and yet, walking through the darkness of the morning to reach the Taj Mahal just as the sun began to rise behind was magnificent, particularly as we arrived before most of the tourists and could freely walk where we wanted in the (comparable) cool of the morning.
Beth travelled to India with Lancaster in 2019.