Lancaster University Alumni
As one of our alumni you are part of a global community of over 148,000 graduates in more than 180 countries.
Graduating this December?
Are you graduating in December 2019? If so, sign up for your FREE alumni t-shirt online and collect it from the Alumni stand on your Graduation Day.
And - don't miss out! Make sure we have your email address so you can keep in touch with the University and your fellow graduates. You'll receive invitations for alumni events around the world, the quarterly e-newsletter and much more.
Provide your email address either via the Eventbrite registration page or by emailing alumni@lancaster.ac.uk Alumni have access to Lancaster Online, where you can check and update your details, connect with university friends and access free online resources.
Alumni Events
Find out about events including reunions, fundraisers and public lectures.
Benefits and Services
As soon as you graduate from Lancaster you have access to a range of benefits and services. Steps
Steps is the official Lancaster University alumni magazine. You can catch up with the latest alumni news, features, events, exclusive interviews and more.
As a Lancaster graduate you can receive a free copy of Steps Alumni Magazine. The magazine is produced annually and is mailed to your preferred address. In order to keep receiving your copy, remember to keep your contact details up-to-date.
Download the most recent editions of Steps:
Do you have a story that will make a good feature in the next issue? Let us know by emailing alumni@lancaster.ac.uk
Donate to Lancaster University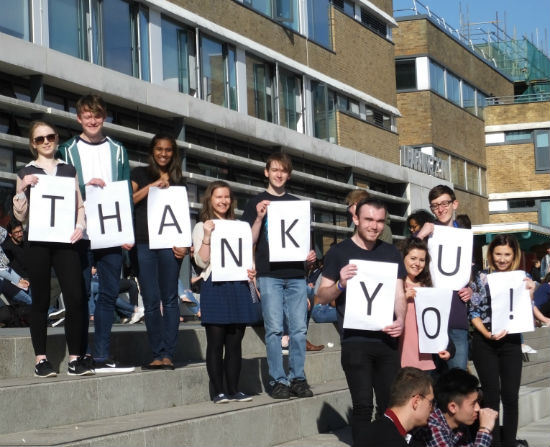 Support us
Since 2001, through the support of over 3,800 alumni and friends of Lancaster University, over 250 projects across campus have been funded.
Some examples include:
Ground-breaking research, such as our Defying Dementia research
Student scholarships
Support for at-risk academics - the Lancaster Sanctuary Fellowship
Would you like to support the work we do? Visit our Giving pages.