The Food & Dining team at Lancaster University are committed to delivering an exciting variety of food with passion and purpose to enhance the student, staff and visitor experience. Food that is tasty, sustainable and affordable to the University community. The team works closely with their suppliers to improve on sustainability and reduction of packaging used. 
Sustainable food policy
We are committed to sourcing and providing food and drink produced to the highest environmental, social and economic standards. Find out more about our policy on suppliers and how we source high quality, local produce where possible.
Sustainable food policy ECOHub
The Green Lancaster ECOHub is a secluded 4000m2 nature-based garden on South West Campus, with a focus on sustainable agricultural production. Edible Campus, the team behind the running of the crop planning and organic garden on site, who have been growing a wide range of fresh fruit and vegetables for many years. Boasting some 40 raised planting beds, a fruit tree orchard, soft fruits and bee hives. Produce from the ECOHub is sold at the Students' Union supermarket "Central" and the volunteers have also coordinated a "veggie box" scheme for students, staff and the local community.
ECOHub Plant-based food
Lancaster University is committed to improving the availability and range of plant-based food options available across campus. Our recently updated Pendle Brew bar is now 100% vegetarian and vegan, and HIVE café has many vegan and low-sugar options.
Water
We're committed to making free drinking water accessible for students and staff and we have a number of water fountains across campus. By adding more fountains, we are hoping to reduce single-use plastic on campus. 
Water fountains map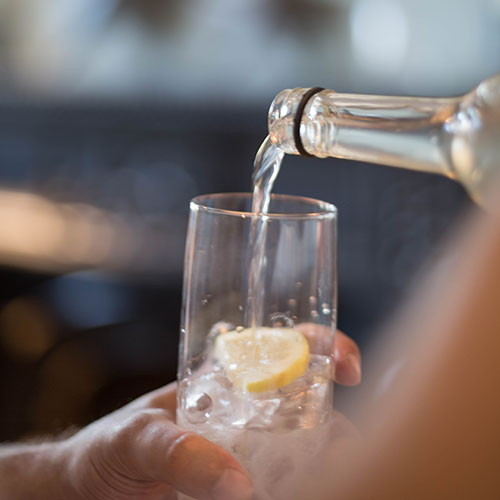 Zero Waste Shop
Run by Lancaster University Student's Union, we now have the Zero Waste shop inside the Central Supermarket. Featuring a dried goods dispensary alongside a range of zero waste soaps and toiletries. The wooden units were also created from reclaimed furniture.