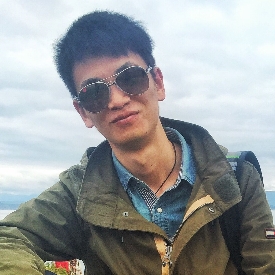 Hang Hu
Country Of Origin: China
Degree: MA Human Resources and Consulting, 2016
---
Consulting Analyst, The Hay Group
---
I undertook my undergraduate degree in one of China's highest ranked Universities. On completion I wanted to broaden my knowledge base and experience an international university with a similar academic standing. Lancaster ticked all the boxes with a great reputation and programme of studies which reflected my career aspirations.

Lancaster's MA Human Resources & Consulting programme is internationally recognised and as such my cohort was made up of people from around the world. This mix of people from a wide range of backgrounds and experiences made for an inspiring learning environment.

Despite being so far from home, Lancaster soon felt homely and the interaction with classmates, all of whom are in a similar situation, ensures that strong friendship bonds are formed quickly. As a result, classes were enjoyable and therefore my learning was enhanced.

The opportunity to undertake a company based consulting project really helped me to appreciate the practical application of what was learnt in the classroom. It gave me the ability to interact with real life businesses and gain first hand experiences which would be beneficial to any future job applications.

Life at Lancaster is challenging and the course content pushes you to reach your potential. The campus and city are exciting and offer international students so much in terms of valuable experiences of alternative cultures, not only from studying in the UK but also from the great mix of fellow students.

Lancaster University Management School (LUMS) has a great support network and the Careers Team are invaluable in helping students to formulate great covering letters and advising on how best to layout a CV. The School is focused on your employability as well as your academic achievement.

I am currently in full time employment as a Consulting Analyst for a strategy implementation management consulting firm - The Hay Group. I plan to follow my chosen career plan in consulting as the year's progress. It is Lancaster and the MA Human Resources & Consulting programme that has really spring-boarded me into my current position. The application of everything learned during the consulting modules and in the classroom has been invaluable to demonstrate my abilities at interview and has also allowed me to hit the ground running in my post.