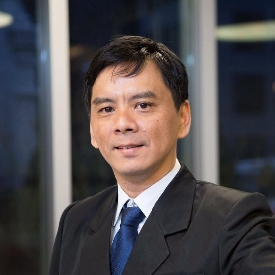 Soe Naing
Country Of Origin: Myanmar
Degree: MSc International Executive Management (IMPM), 2017
---
Executive Director, Alliance Myanmar
---
Why did you choose to do the IMPM?
It is a unique program which matches with the needs of people like us who are working.
What surprised you the most about the program?
The collaboration among different universities to make the best program.
What are the key skills gained that you have used most?
Reflection, take time to reflect in quiet.
What have you learned about yourself?
Some weakness and strengths, which I never noticed.
Your advice for future IMPM students.
Please do not worry, everyone is busy. Just dedicate some time each day to the programme works. Always reflect the learning to your daily life and apply to your work.