Overview
Top reasons to study with us
Flexible format allows you to choose optional modules to suit your needs.

Apply your new knowledge to real work issues to enhance your understanding.

Progression routes to Postgraduate Diploma and Master's Degree are available via the Professional Practice route.
The Leadership and Management Postgraduate Certificate programme is for those who wish to develop their leadership and management skills and is recognised by the Institute of Leadership and Management. It will enhance your understanding of concepts related to leadership and management and increase your ability to apply this knowledge to real work issues.
To achieve a Postgraduate Certificate, you will complete the two core modules and a selection of the optional modules below.

Students may also make a claim (Accreditation of Prior Learning) to gain credits for exemption from some modules.
Assessment Methods
The assessment methods vary and may include coursework, project proposals, reports, reflective commentary, and oral presentations.
Progression routes to Postgraduate Diploma and Master's degree are available via the Professional Practice route.
Course duration
This programme will take 1-3 academic years to complete
For more information or to apply, please make an enquiry to the CETAD team.
Course accreditation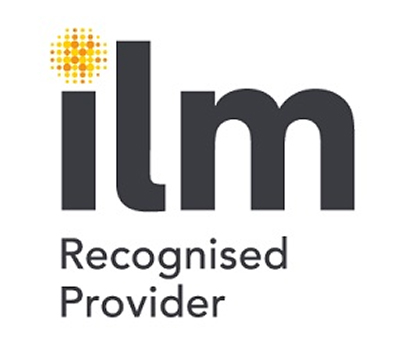 Entry Requirements
Academic Requirements
A first degree or equivalent professional qualification.
We may also consider non-standard applicants, please contact us for information.
If you have studied outside of the UK, we would advise you to check our list of international qualifications before submitting your application.
English Language Requirements
We may ask you to provide a recognised English language qualification, dependent upon your nationality and where you have studied previously.
We normally require an IELTS (Academic) Test with an overall score of at least 6.5, and a minimum of 6.0 in each element of the test. We also consider other English language qualifications.
Course Structure
You will study a range of modules as part of your course, some examples of which are listed below.
Core
Personal Learning and Development

This module is mandatory and integral to your Postgraduate Certificate Programme. It initiates your programme by facilitating activities to raise self-awareness about your strengths, development needs and the skills and knowledge you need to for your personal and professional development. This enables you to negotiate a programme of study that best fits your personal and professional development needs, with the support of a learning mentor who will support you during the length of your programme of study.

Further to designing and negotiating your programme, this module will shadow your learning journey through to completion. The module's main purpose is to facilitate your 'learning about learning' and develop this critical lifelong and work-based skill. This should bring confidence to critically evaluate and challenge ideas, have a voice to make a case and communicate complex ideas to different audiences.

Duration, attendance and delivery

You will normally start this module at the beginning of your Postgraduate Certificate Programme. The module course usually lasts 12 months as it runs alongside your taught courses in the Postgraduate Certificate. There is a face-to-face workshop at the start of the module and then the module learning consists of online self-study, online group mentoring, personal mentoring, reflection activities, and completion of a learning portfolio.

Assessment

You will be assessed at the end of the module through submission of a learning portfolio that represents the progress of your learning from the beginning to the end of this module. You will be assessed against the module learning outcomes, including evidence of learning with and from others on the modules that comprise your programme.

Entry requirements

You will need to be in work (paid or unpaid) in a role which enables you to meet the requirements of the Postgraduate Certificate.

Start dates

N.B. CETAD reserves the right to cancel or move the course to a later date if the number of students registered for the advertised course is not sufficient.

Understanding Leadership and Management

Overview

What is leadership? What is management?
Leadership and management: current debates and issues in relation to the challenges of your own role
Social and ethical challenges for management and leadership in changing organisational contexts; managing with integrity
Organisation culture, values, power – impact on expectations and behaviours of leadership and management
Understanding your own leadership style, behaviours, habits
Evaluating your own strengths and development needs in the context of management and leadership
Developing authentic leadership effectiveness – aligning your approach to fit with organisational current and future needs

On completion of the course, you will understand different perceptions of effective leadership and management and be able to examine the effectiveness of leadership and management in the context of your own organisation. You will be able to devise a strategy for your own personal leadership development to help you to address the current challenges of your role.

Duration, attendance and delivery

The course usually lasts approximately 10 weeks.

The delivery of this module is through our online+model for distance learning consisting of online learning, self-study, reflection, discussion and sharing learning with and from others, application of learning to your organisational context and the completion of assessment tasks. There is also the opportunity for students who value face-to-face workshops to attend optional themed workshops.

Assessment

At the end of the course you will undertake an assessment. This is an applied work-based assessment rather than a theory-based essay. This means that typically, you will be required to apply what you have learnt to your context at work, evaluating concepts for their applicability and usefulness.

The assessment format may be a reflective account, a project report, a presentation or a portfolio of evidence; all being the equivalent of 2000 words in length.

Entry requirements

You will need to be in a work role (paid or unpaid) which allows you the scope to put the concepts learned into practice. There are no formal qualification requirements for entry; we assess suitability on each individual application.

Start dates
Optional
Information contained on the website with respect to modules is correct at the time of publication, but changes may be necessary, for example as a result of student feedback, Professional Statutory and Regulatory Bodies' (PSRB) requirements, staff changes, and new research. Not all optional modules are available every year.
Fees and Funding
Additional costs

There may be extra costs related to your course for items such as books, stationery, printing, photocopying, binding and general subsistence on trips and visits. Following graduation, you may need to pay a subscription to a professional body for some chosen careers.

Specific additional costs for studying at Lancaster are listed below.

College fees

Lancaster is proud to be one of only a handful of UK universities to have a collegiate system. Every student belongs to a college, and all students pay a small College Membership Fee which supports the running of college events and activities.

For students starting in 2023, the fee is £40 for undergraduates and research students and £15 for students on one-year courses. Fees for students starting in 2024 have not yet been set.

Computer equipment and internet access

To support your studies, you will also require access to a computer, along with reliable internet access. You will be able to access a range of software and services from a Windows, Mac, Chromebook or Linux device. For certain degree programmes, you may need a specific device, or we may provide you with a laptop and appropriate software - details of which will be available on relevant programme pages. A dedicated IT support helpdesk is available in the event of any problems.

The University provides limited financial support to assist students who do not have the required IT equipment or broadband support in place.

Application fees and tuition fee deposits

For most taught postgraduate applications there is a non-refundable application fee of £40. We cannot consider applications until this fee has been paid, as advised on our online secure payment system. There is no application fee for postgraduate research applications.

For some of our courses you will need to pay a deposit to accept your offer and secure your place. We will let you know in your offer letter if a deposit is required and you will be given a deadline date when this is due to be paid.

Fees in subsequent years

If you are studying on a programme of more than one year's duration, the tuition fees for subsequent years of your programme are likely to increase each year. Read more about fees in subsequent years.
Important Information
The information on this site relates primarily to 2023/2024 entry to the University and every effort has been taken to ensure the information is correct at the time of publication.
The University will use all reasonable effort to deliver the courses as described, but the University reserves the right to make changes to advertised courses. In exceptional circumstances that are beyond the University's reasonable control (Force Majeure Events), we may need to amend the programmes and provision advertised. In this event, the University will take reasonable steps to minimise the disruption to your studies. If a course is withdrawn or if there are any fundamental changes to your course, we will give you reasonable notice and you will be entitled to request that you are considered for an alternative course or withdraw your application. You are advised to revisit our website for up-to-date course information before you submit your application.
More information on limits to the University's liability can be found in our legal information.
Our Students' Charter
We believe in the importance of a strong and productive partnership between our students and staff. In order to ensure your time at Lancaster is a positive experience we have worked with the Students' Union to articulate this relationship and the standards to which the University and its students aspire. View our Charter and other policies.