North America Alumni Groups
We have alumni groups across North America, with a range of events and activities for you to take part in. Find your nearest alumni co-ordinator below.
If there is no active group near you, why not volunteer to start one?
Where are our Groups?
Click the country below to view your local networks
Alumni Network Coordinators
Nova Scotia
Alumni Coordinator: Jean Helms Mills

Contact information: Email Jean directly.
What I'm doing now: I am a Professor of Management in the Sobey School of Business at Saint Mary's University in Halifax, Nova Scotia and a Professor (2.0) at Jyväaskylä University, School of Business and Economics. I am fortunate that my husband is also an academic, so we get to work and travel together.

Why I volunteer: I have such good memories of my time at Lancaster and I want to be able to share them with other prospective students. It was a Canadian Lancaster alum who answered my questions when I was going through the application process, which helped me enormously, so I would like to do the same for others.

Montreal
Alumni Coordinator: Perry Chuinram
Contact Information: Email Perry directly
What I'm doing now: I am an IT Business Analyst at a bank in Canada. My work involves IT cost reporting, management, monitoring, explaining and modelling changes.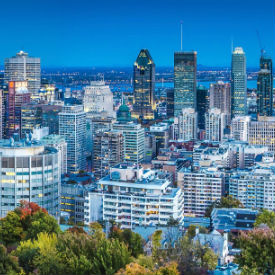 Vancouver
Alumni Coordinator: Meghan Henselwood
Contact information: Email Meghan directly.
What I'm doing now: I am a Financial Analyst for Lotus Pacific Investments Inc and the job includes modelling of new investment opportunities along with running models on existing properties to assess new leasing and sale options. I live in a suburb of Vancouver, North Vancouver, which is close to 3 ski hills, beaches and the famous Grouse Grind. More importantly I am less than an hours drive away from Squamish, which is home to some of the best rock climbing in the country.
Why I volunteer: I think networking is important to a successful career and what better way to start than fellow alumni.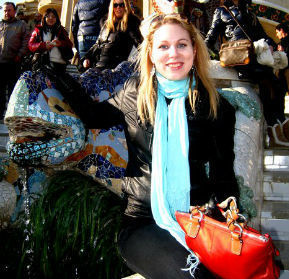 New York
Alumni Coordinator: Sarah Laimo
Contact information: Email Sarah directly.
What I'm doing now: I am an Associate Editor for Practical Law, which is an online legal publisher based in New York and London. We create and maintain practical resources to which attorneys can subscribe. I live with my husband (and a cat named Pickles) on Long Island. It is a nice suburb, close enough to enjoy Manhattan but with easy access to the beaches in summer.

Why I volunteer: At a past Lancaster alumni event in New York we met an English-JYA couple exactly like us who we are now close friends with. You never know who you will meet! It is fun to get together and share stories and is a wonderful opportunity for friendship and building networks.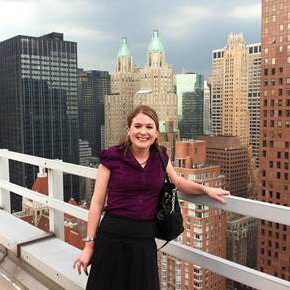 Chicago
Alumni Coordinator: Natalia Pashkina

Contact information: Email Natalia directly.
What I'm doing now: I relocated from London to Chicago and currently work as an Accounting Associate.

Why I volunteer: Isn't it wonderful to meet new people and good old friends and reminisce about the Lancaster adventures?! Plus, it is a fantastic opportunity to network, expand horizons and of course become friends.

San Francisco
Alumni Coordinator: Lynne Taylor

Contact information: Email Lynne directly.
What I'm doing now: I moved to San Francisco in September 2016 where I have been working on some freelance projects and in several volunteer positions. I am currently looking for a challenging marketing role in the bay area.

Why I volunteer: Having moved to the US recently knowing very few people, I'm keen to connect with other graduates as I think that Lancaster attracts like-minded people. I am a huge advocate of both undergraduate studies (which I completed) and post graduate studies, as my sister completed her PhD at Lancaster. We are a very pro-Lancaster family!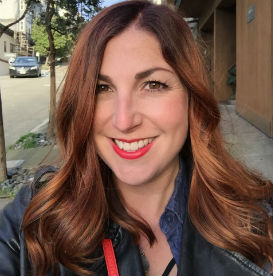 Washington D.C.
Alumni Coordinator: Jessica Barrow

Contact information: Email Jessica directly.
What I'm doing now: I'm primarily involved in intellectual property work. I assist the Managing Principal at the world's number 1 patent litigation/prosecution firm. I also attend Georgetown Law School here in DC undertaking a legal masters in international business and economics with a focus on litigation at the International Trade Commission and protection of intellectual property rights.
I moved to DC in March of 2013 to work for a US Senator and life progressed from there; co-authoring a DC Bill that protects human trafficking victims, authoring the judicial nominations on behalf of the Senator in 2013 and attending a high profile law school, I have been very lucky. DC is a beautiful place to live and work. Please feel free to reach out to me if you have any questions or would like advice finding placements in the US.
Why I volunteer: Bringing people together from across generations to share memories and build a network of Lancaster alumni in DC that can assist the next generation of alumni!