Hello Future
We're here to help you find a clear path to the future you want.
in the UK for graduate employability.
(Guardian University League Tables 2020)
in the UK for graduate prospects, and best in the North West.

(The Times and Sunday Times Good University Guide 2019)
of graduates were in graduate-level work or further study within six months of graduating.
(Complete University Guide 2021)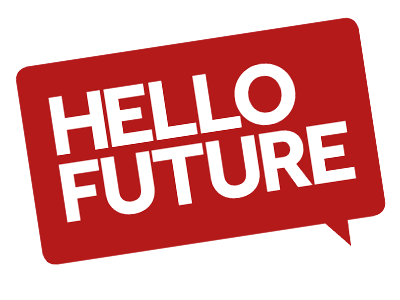 Say hello to your future
Throughout your time at Lancaster University, we're here to offer more than an experience – we're here to help you discover the path to the future you want. We're good at it too. In fact, we're ranked 3rd in UK for graduate prospects according to The Times and Sunday Times Good University Guide 2019.
Our Careers Service works closely with academic colleagues, major graduate employers and global businesses to ensure that you have the chance to develop key skills, gain work experience and meet mentors and alumni. Thanks to those strong business connections, we can work with you to offer the kind of industrial placements, internships and work experience opportunities that can help you realise your career ambitions. And with connections to some of the top global graduate recruiters, high growth businesses and employers across every sector, we can help you take your first vital steps in the world of work.
Annual Careers Fairs attracting 100+ employers.


Sector-specific careers fairs, events and workshops.


Working with a variety of Times Top 100 and Guardian Top 300 employers to bring great events to you.
Career-mentoring programmes where you can learn from an employer or graduate.


GROW Your Future programme, which helps students from disadvantaged backgrounds excel in their career.


Travel Bursary for help with travelling to interviews.
Career-planning workshops on how to construct a brilliant CV, develop a LinkedIn profile or succeed at psychometric testing – and more!


Practical courses in employability, enterprise skills and career management.


Updates on graduate schemes, internships and work experience opportunities. Stand out from the crowd
The Lancaster Award can help you stand out from the crowd and enhance your future employment prospects. Developed in partnership with employers, it's a rewarding way of developing the skills and experience that will support your career prospects.
Careers Portal
Our online resource offers 24/7 careers help, ranging from videos, learning pages and psychometric tests, to insights from top employers on their recruitment and selection methods. With over 5,000 graduate opportunities listed every year on our exclusive Lancaster University job search portal, we'll help you discover a world of possibilities for your career.


Experience
Many employers value practical experience just as much as high-quality qualifications, so we make sure there are plenty of opportunities to experience the workplace during your time in Lancaster. That's why so many of our courses offer the chance to go on a placement with an employer. Some can last as long as a year, while others involve short-term projects. We can also help you organise internships during the holidays or find a part-time role to help you develop professional skills whilst earning in your spare time.


Expert help
We know that it can be daunting to start thinking about your future. So our team of experienced careers professionals are here to give you the support and help you need to plan your next steps. We understand the vast array of options you face. We'll help you to choose what's right for you, whether that's applying for a graduate job, continuing your studies to a higher level, or both.
Opportunities for innovative thinkers
If you're eager to make your mark on the professional world, you don't have to wait until you've graduated to get started. You can get involved in a range of activities to help you create – and make the most of – your own opportunities. Our Enterprise Centre offers a wealth of expertise, support and contacts to help you turn your business ideas into a reality. We can also support you in a wide range of inter-college and inter-university enterprise competitions, as well as business leadership.


Volunteering
Lancaster University has a thriving volunteering culture, with around 1,300 students involved every year. Our Students' Union works with a number of charities, schools and local organisations to arrange a variety of volunteering opportunities. As a great way to develop skills, enhance your CV and – above all – make a positive contribution to the community, volunteering is as rewarding as it is beneficial.


Lasting support
You probably won't need us after you graduate – most of our students go straight into work or continue their studies. But careers aren't straight lines on one simple track. Your aims in life can shift over time and your circumstances may change. When that happens, we'll be here to help. We provide our graduates with lifetime access to our services. Put simply, we're here for as long as you need us.
The most helpful careers advice has been from the Management School careers team, who have taught me the art of selling my experience on paper. For my placement year I worked as a Sales, Operations and Project Manager at IBM in London. This gave me so much confidence in both my own skills and how I come across to other people.