Digital Cities
The world is becoming increasingly connected, and Malaysia is one of the most connected places in the world. But how do we harness the power of the digital world to make our lives better, to increase our sustainability, and to improve our efficiency? And at the same time, how will we integrate the digital and the physical worlds; combat growing social isolation?
These are just some of the challenges and opportunities digital cities. Under this theme we shall be exploring new ways of exploiting technology in the cities of tomorrow, but at the same time seeking to understand their possible social impact.
Lancaster University Theme Members
Professor Harry Hoster FRSC
Professor & Director of Energy Lancaster
Harry Hoster is Professor of Physical Chemistry and Director of Energy Lancaster at Lancaster University.Energy Lancaster brings together Lancaster University's world leading expertise in a wide range of energy related areas covering the demand and supply of energy.Harry Hoster's own research explores the physical and chemical properties of surfaces and solids. His goal is rational design: improving electrode materials for fuel cells and batteries.
His special interest: boiling it all down to single atoms and molecules, i.e., under standing the microscopic fundamentals behind the macroscopic performance of electrochemical cells. After receiving a degree in physics from Bonn University in 1996, Professor Hoster was awarded a fellowship by the German "Fonds der Chemischen Industrie" for full-time doctoral study on anode materials for methanol fuel cells (working with T. Iwasita and W. Vielstich in Munich).After working on a postdoctoral research project in São Paulo, in 2003 he set up a surface science and electrochemistry research group at the Institute of Surface Chemistry and Catalysis under Professor R. J. Behm in Ulm. Having acquired his postdoctoral teaching qualification (venia legendi/habilitation) in physical chemistry in 2010, he assumed the position of Associate Professor at the Institute of Technical Electrochemistry at TUM. In 2011 he became Scientific Director of TUM CREATE in Singapore. TUM CREATE is a collaborative and interdisciplinary research programme on electric vehicle technology. Within TUM CREATE, he also became Principal Investigator of the research project "Electrochemistry and New Materials". In 2013, he was awarded a position as Visiting Professor at the Nanyang Technological University in Singapore. In 2015, he became a Fellow of the Royal Society of Chemistry.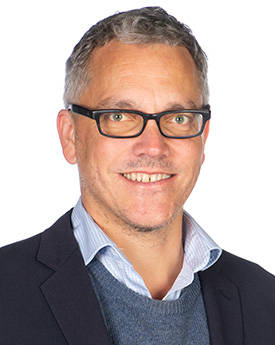 Professor Nick Dunn
Professor
Nick Dunn is Executive Director of ImaginationLancaster where he is also Professor of Urban Design. He is Associate Director of the Institute for Social Futures, where he also leads research in the Future of Cities and Urbanism.
His work responds to the contemporary city as a series of systems, flows and processes, and is explored through experimentation and discourse addressing the nature of urban space: its perception, demarcation and appropriation. His work for the UK Government Office for Science and projects such as the EPSRC-funded Liveable Cities contributes to the wider discourse surrounding the current characteristics and potential future scenarios of the urban landscape in a range of contexts. In particular, he is interested in why and how (maybe even where and when) we design, rather than what we design. He has published numerous books related to architecture and urbanism and his papers have been published and presented internationally and collaborative creative work exhibited across the UK, China and the Ukraine.
PhD Supervision Interests: Urban Design, Visualisation, Infrastructure, Post-industrial Landscapes, Prototyping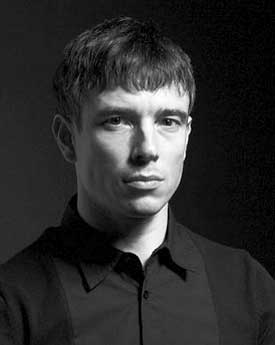 Sunway University Theme Members
Associate Professor Lau Sian Lun
Associate Dean & Head
Research Interest: Ubiquitious computing | Sustainable smart city | Context-awareness | Applied machine learning
Associate Professor Dr Lau Sian Lun received both his MSc and Dr.-Ing. at the University of Kassel, Germany, where he worked as a full-time researcher since 2004. He has contributed and managed various German national as well as EU-funded projects, such as the EU FP6 MobiLife, the ITEA S4ALL, the BMBF MATRIX and the EU FP7 SEAM4US. In February 2013, he returned to his home country and took up the Head of Department position at the Department of Computing and Information Systems, Sunway University. He continues to be involved in active research and has published over 50 publications in conferences, workshops, book chapters as well as journals. He is currently a senior member of the Institute of Electrical and Electronics Engineers (IEEE). His research interests include ubiquitous computing, sustainable smart city, context-awareness and applied machine learning.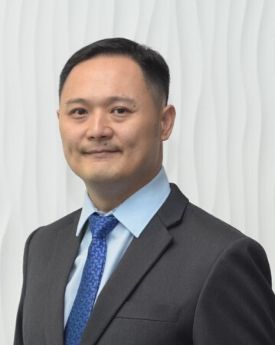 Associate Professor Yap Kian Meng
Associate Professor, Department of Computing and Information Systems
Research Interests: Sensor technology, assistive technology for blinds | Odour, sensors & distributed haptic applications | Customized robotic, AR & VR applications | Odour sensing and tracing using drone technology | IoT and remote monitoring system
Associate Professor Dr Yap Kian Meng received a Diploma in Electronic Engineering from the Tunku Abdul Rahman College, Malaysia in 1997 and a Master's degree with distinction from the Queen's University Belfast in 2002. He completed the Engineering Council Examination Part 2 programme in 2000 and became a member of the IET, UK. In 2008, he obtained his PhD from the Queen's University Belfast through his research which focussed on providing network Quality of Service (QoS) for Distributed Haptic Virtual Environments (DHVEs). Currently, he is a member of the IEEE and the IET. Dr Yap has spent 15 years working in areas such as data networks (IT), telecommunications, computer networking manufacturing industries and electronic control system for machinery. He is the principal investigator for a few projects supported by the Ministry of Higher Education (MOHE), ERGS, MCMC, Lancaster University (UK), PPRN, industrial partners and Sunway University Internal Grant respectively. He has also obtained a travel grant from the British Council for research collaboration activities in the UK. His current research interests include haptics over Wi-Fi/MANET, drones, odour sensing/tracking, tele-haptics, tele-robotics, materials sensing, software development, virtual reality and various development projects using WSN.
Dr Yap also heads Sunway University's H.O.M.E. Lab (House of Multimodal Evolution), which provides technological services such as mobile development, web development, 3D printing, assistive technology for the visually-impaired, customised robotic application, remote monitoring system, distributed haptic application and various others.
Research Interest(s)
Distributed haptics
Network architectures and protocols
High-speed computer and Telecommunications networks
Data networking
Network modelling and simulation
VR & AR
Multimodal communications
Human computer interaction
Embedded system
Tele-robotics