Postgraduate Open Week
Your journey to Lancaster begins here!
Our online open week offers a range of talks, tasters and Q&A sessions.
Welcome to our Open Week
We're so happy to have you with us- this page will be live all week to help you discover more about studying and the courses available at Lancaster.
You can find everything you need on this page, scroll to see our events , course search, student life content and more.
Missed any of our general sessions? Watch recorded sessions from our PG open week so far. Your College and Accommodation
Graduate College is a friendly and welcoming community of postgraduate students studying a range of subjects and disciplines. Watch this video to find out more about College life. Many students opt to stay on campus, and others like to live in the city of Lancaster. Find out more about postgraduate accommodation.
Student videos
Hear from our postgraduate digital content ambassadors about their life at Lancaster.
Careers support at Lancaster
Whether your goal is to start a career in academia or further study or explore industy, Lancaster is committed to helping you gain the skills and confidence needed for the future you want.
Our careers service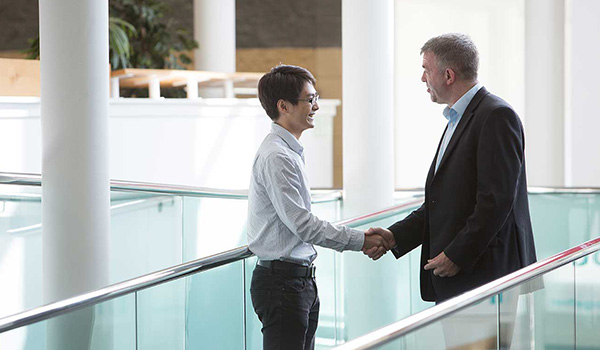 Library and Learning Development
Lancaster's Library has been designed to provide a high quality, serious academic study environment. There is a wide choice of space for individual and group study, and an exciting new extension to the building scheduled to open in February 2021, offering events space and an additional 450 study spaces across a choice of environments.
Over 435, 000 electronic books and over 47, 000 electronic journals accessible on and off campus.
1,300 individual study spaces, increasing to 1,750 spaces in February 2021,and 32 group study spaces.
24/7 opening during term time when operating as normal.
printed books, journals and other physical materials you can borrow.
Fees, Bursaries and How to Apply
For information about how to apply, how to finance and how to appyl for scholarships and bursaries check out the links below. Don't forget we also have events taking place where we cover these topics.
Sport, societies and opportunities
Hear about how you can get involved in sports at Lancaster, as a player and a spectator, including in our Roses competition with York University. Find out about societies and opportunities through our Students' Union.

Download the Sports Centre Wellbeing guide to find out more. Green Lancaster
Join Darren Axe from Green Lancaster as he takes you around campus, showing you all the sustainability initiatives at Lancaster University, including our Eco Hub and the Forest of the Future.