Meet the Architecture team
Lancaster University School of Architecture brings together academic and practicing architects whose interests, specialisms and experience ensure the School benefits from a rich and diverse set of views on architecture. Professor Ruth Dalton
I am Professor of Architecture with experience in both architectural practice and research. My research interests are centred around the relationship between the spatial design of buildings and environments and their effect on how people understand and interact in those spaces. I am an expert in a method of spatial analysis known as space syntax, as well as research into how we experience architectural spaces and pedestrian movement/wayfinding. Above all, I am passionately interested in placing the user at the centre of architectural design.
Dr Ana Rute Costa
I am a Senior Lecturer in Architecture, Director of Studies for the BA (Hons) Architecture programme, and I am responsible for Admissions, Engagement and Recruitment. As an architect, researcher and academic I am interested in the relationship between people and architecture, and understanding ways of conception, occupation, appropriation and interpretation of the built environment.
I am an expert in learning and teaching environments. My current research explores the spaces and tools for learning, and I am interested in the policies and practices that affect the design of spaces, and the tools or products that enable learning to take place. I see the world as a big house that we all need to look after; together we can make a change and contribute to a better built environment. If you'd like to know more about me please visit my website: anarutecosta.com. Des Fagan
I am the Director of Architecture at Lancaster - my research interests are in future methods of practice. Prior to working in academia, I worked on several international award‐winning projects, including as Project Architect for the London Olympic Village and Glasgow Transport Museum for Zaha Hadid Architects, winner of European Museum of the Year. I also am currently director of a live architecture practice inside University that works with real clients across the UK.
Professor Nick Dunn
I am Chair of Urban Design and am interested in the future of cities, architecture, infrastructure, modelling and visualisation. I have written numerous books on architecture and urbanism, including model making and digital fabrication in architecture, and had my creative work exhibited across the UK, China, and the Ukraine. I am passionate about the role of architecture in shaping a better world for future generations. I am very excited to contribute towards the BA (Hons) Architecture course at Lancaster University.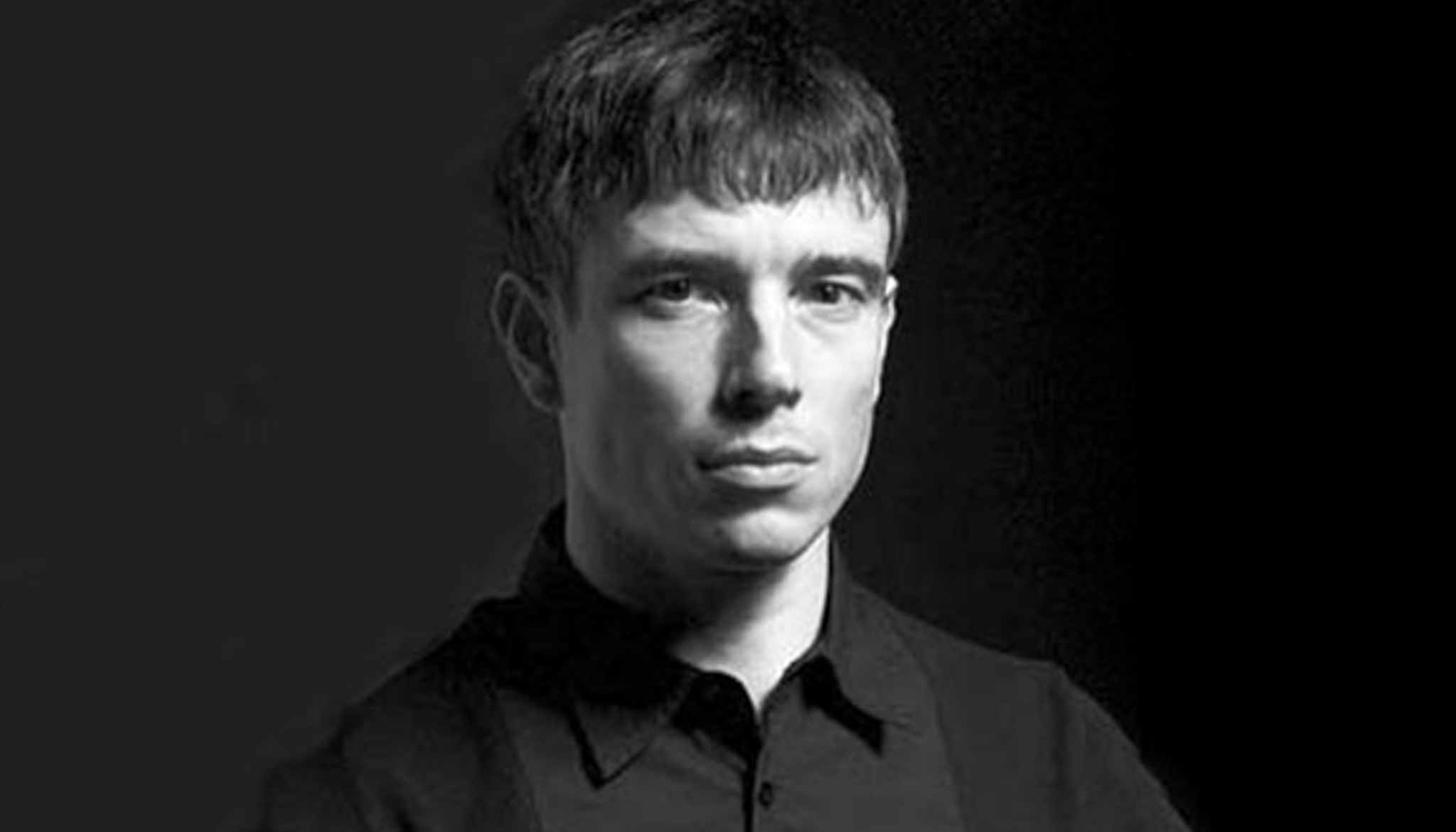 Professor Deyan Sudjic
In my career as a critic, editor, researcher and curator I have always been fascinated by the place of architecture, design and urbanism in a wider cultural context. That is what attracted me to join Lancaster at an important moment in its development as it creates a new school of architecture within the setting of a long standing and distinguished record in design research. I look forward to playing a part in Lancaster's distinctive approach, with its rigorous intellectual standards, its social concerns and its international perspectives.
Photo credit: Muhsin Akgün
Dr Sanem Bayar
I am a lecturer in Computational Design at Lancaster University. I hold an MSc in Digital Architectural Design and a PhD in Building Information Modelling from the University of Salford. My academic career has been complemented by four years' experience in practice as an architect and a design coordinator. Since 2015, I was involved in various research projects and authored several research reports for the UK construction Industry. Currently I am working on extended realities and how they can be used as novel design tools. Dr Marianna Cavada
I am a registered UK Architect (ARB 098038B), with international practical experience (UK, UAE, China). I worked with large organisations (ATKINS) on educational and commercial projects, also medium and small size practices, where I developed medium scale residential and other projects. My research interests focus on improving urban living; I read for a PhD in Smart cities (Civil Engineering, University of Birmingham, UK) and prior to this, I graduated with a Postgraduate Diploma in Architecture (Higher Commendation & Award in Sustainability at the University of Huddersfield, UK), BA Hons in Architecture (Huddersfield University, UK), and a BA Hons in Interior Design (De Montfort University, UK). My academic publications include subjects on Smart cities, city infrastructure, urban care and wider urban matters. In my current role as a Lecturer in Urban Design Policy, I explore and design policy for the urban context. I currently convene the module on Architecture Humanities (ARCH_104) and supervise PhD and MA students.
Dr Mirian Calvo
I am a Lecturer in Participatory Architecture and a member of the ImaginationLancaster cross-disciplinary design research group at Lancaster University (LU). Previously I was a Lecturer in Design and Architecture at the University of the West of England (UWE). My research explores the interaction between residents and the Public Sector in urban contexts and, in particular, how co-design can be a driver for change in architectural processes. As part of the £13.2m Beyond Imagination project I conduct research with members of the public as well as architects, planners and technologists. For example, I am leading a participatory architectural project called My Mainway. My doctoral thesis explored the relationship between community-based co-design and the associated mutual learning process. Currently I teach in Architectural Design Studio 1 (ARCH 102). The module is conducted as an intensive design studio, a highly regarded and widely used mode of design learning, also known as a design charrette. Dr Adam Blaney
I am a Lecturer in Responsive Architecture. I have worked in industry for several years at various architectural practices in Manchester. My research interests mainly focus on rethinking and developing digital design and fabrication processes, through prototyping, to create responsive, adaptive and self-healing objects, products and architectural structures. Additionally, based on principles and properties from these prototypes, I am also interested in developing speculative visions of materially adaptive architecture and cities.
Email: a.blaney@lancaster.ac.uk
Dr Serena Pollastri
I am a designer and a lecturer in Urban Futures at ImaginationLancaster. My research challenges the boundaries of 'the urban' to think of futures of cities in the context of their natural flows and multi-species habitats. Through practice-based research I develop visualisation processes that help uncover, unpack, and speculate with these interdependencies and complexities, with all the mess, uncertainty and ambiguity they entail. Within this theme I am currently focussing on biodiversity and speculative food futures. I hold a BA in product design and a MA in service design from Politecnico di Milano (Italy) and a PhD in design from Lancaster University. I have several years of experience working as a designer for various studios and consultancies in Italy and China. I join Lancaster School of Architecture as part of the teaching team for Arch101 - Design Skills. Aissa Sabbagh
I am a lecturer in Architecture, ARB Registered architect and PhD researcher at Lancaster University. My research explores low outcome neighbourhoods in the Northwest and focuses on how urban design can promote wellbeing, and spatial equity in socially diverse contexts at neighbourhood level. My research insights and 15 year experience of commercial architecture support my capacity to critically explore innovation in urban socio-political infrastructures, sustainable strategies, architectural manufacturing, and construction methods.
Simon McAllister
I am a RIBA Chartered, practicing Architect and Part-time Lecturer in Architectural Design, Technology and Professional Practice. As an Architect, I trained in the conservation, adaptation and refurbishment of existing buildings and was lucky to be involved with projects to save and renovate some of the UKs most significant and historical buildings. I learned the importance of people and place, and found a passion and skill in developing extensions to existing buildings and new-builds within sensitive environments.
With an interest in modern and traditional architectural technology and methods, sustainable construction, craftmanship and digital integration, I advocate a considered and collaborative design approach. Ensuring the design and details work together to conserve and protect the existing whilst ensuring our built environment and spaces within are architecturally interesting, appropriate and meet the current standards, with an eye to the future which embraces a way of living with minimal energy use and integrates, sustainable and low carbon building practices. Stephen Connah
I am Studio Lecturer and first year Module Convenor at the Lancaster School of Architecture. I worked for architectural practices in Manchester and Liverpool while working as Associate Lecturer at Manchester School of Architecture as Atelier Leader. Prior to working in the field of architecture I worked as a contractor in the construction industry before running my own exhibition design and build business delivering projects for major regional and national galleries. I also hold a Master's degree in Fine Art and I am Fellow of the HEA. I have recently produced a number of self-build architecture projects for the residential market. As a maker and designer, my research interests are on the role of making in architectural pedagogies and in the production and representation of architecture.