Mature students at Lancaster University
If you are 21 or over at the commencement of your undergraduate studies at Lancaster University, then you are classed as a mature student, and these webpages are for you.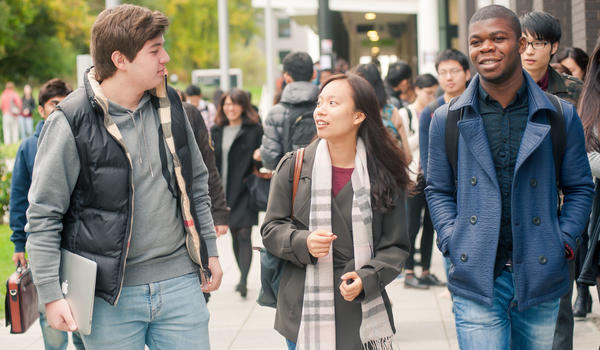 Advantages of being a mature student
Whether you want to explore a subject of interest, progress your career or have a change in direction, there are many benefits of returning to study as a mature student. At Lancaster, we value mature students' wide range of life experiences and the skills each student brings to their degree. Maybe you are confident to speak in seminars due to your experience in work meetings, or you are able to consider different cultural perspectives in your projects after travelling, or you can manage competing deadlines efficiently with your parenting experience.
Support, advice and guidance for mature students
So, you have the advantages which maturity brings, but returning to study after a gap can be daunting. Whether you are juggling caring responsibilities, live some distance from campus, or have concerns about fitting in, you can feel confident that you are supported at Lancaster at every stage: from pre-arrival to graduation and beyond. Our mature students tell us that the services below help them to get the most out of their university experience:
Careers and GROW Your Future
Support for Parents and Carers
Colleges
Learning Development
Disability Team
Transitions Team
Advice, Support and Knowledge Service (ASK)
University funding and fees
The Lancaster Success Programme
All UK undergraduate mature students are eligible to apply for a place on the Lancaster Success Programme (LSP), which is designed to help students from underrepresented backgrounds (one of these being mature students) get the most out of their time at Lancaster.
Around 25% of the students on the LSP are mature, which means that we know what helps mature students to feel they belong. Our current mature students range in age from early 20s to 50s and come from departments right across the University. So, if there aren't many other mature students on your course, through the LSP you will have plenty of opportunities to get to know people in a similar situation to you.
For full details please see the Lancaster Success Programme website, but here are some of the key areas:
Key benefits of the Lancaster Success Programme Accordion
Meet Marie - mature LSP student
"The main challenge I faced was time management. Having the one hour twenty-minute commute, meant I had to put my son in wrap around care on top of school hours so I could adhere to my timetable of lectures across four days, some which started at 10am and others that didn't finish until 4pm.​
I had to miss one of my module lectures for the whole term because it was at 5pm until 6pm in the evening which was impossible for me to attend because of my caring responsibilities. I feel this disadvantaged me not being able to be there in person however I was grateful for the lectures been recorded so I could catch up online. ​
The time I wasn't in university I was a single parent and running a household and spent many nights reading and doing essays because I had other things to do the rest of the time. The cost of petrol and rise in living costs had affected me so I reached out to my Success Officer, and he told me to apply for financial support which was a great help. ​
Another challenge was my timetable changing each term. I had 1 lecture on one of the days and emailed the department and they managed to move it to another day where I had other things meaning it was consolidating my days which made it easier for me to commute. ​
Adding to that, the support I have received from the LSP and my peers has been invaluable, knowing that others are in similar situations makes you feel like you're not alone and you're in it together, having that support has built my confidence in myself and pushed me to believe more in myself. Although it has been a challenge, the support I have received has helped me so much and made me believe that anything is possible."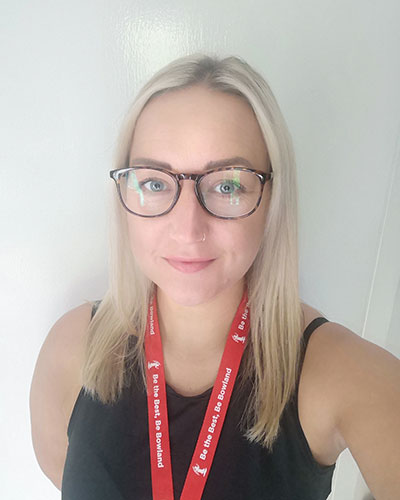 Tailored careers support
The University Careers and Employability Service offers a wide range of advice and guidance.
The University Careers and Employability Service offers a wide range of advice and guidance which you can access right from the start of your studies for life!
Mature students can access a wide range of support and resources to help in planning and preparing for their next steps, including progressing within your existing career, undertaking a change in direction, further study or pursuing an academic career. This includes 1:1 appointments, online resources, a wide range of workshops and webinars, employer events and a career mentoring scheme. To find out more, please visit the Careers and Employability website.
Mature students are also eligible to join our GROW Your Future Programme, which is a community for students from underrepresented backgrounds within HE – and this includes mature students. As part of this programme, you can access extra support including exclusive employer networking opportunities, and financial support for costs associated with work experience or traveling to interviews. To find out more, please visit the GROW your Future website.
Support for student parents and carers
Undergraduate student parents and carers can access additional support from the university.
Trying to balance family commitments and your studies is not always easy but there is support available to help and make it work for you.
Financial support - The University offers a Carers Bursary and the Lone Parents Child Care Grant. There is also extra support available for full-time undergraduate students with children or dependent adults.
Facilities - On campus we have a Pre-School Centre available so your children can be on campus when you are. There is also a baby care room which is a fully sound-proofed facility dedicated to anyone caring for a baby on campus and equipped to support the expressing of milk. There is also a family study space - designed to give students with children a space on campus to study and relax while their children play, draw, or read. Facilities can be found on MazeMap
Academic and wellbeing - If you are having difficulty managing your childcare or caring responsibilities alongside your academic studies, please let your department know as they can help make adjustments.
The Colleges
The colleges are there to support all students, whether they live on campus or commute
The Colleges
Whether you live in university accommodation or commute to campus, the colleges are here to support you during your time with us. College facilities are intended to help you be more comfortable while on campus and to make the transition to university life that little bit smoother. All students are welcome to use college spaces for study and recreation, so we encourage you to explore your allocated college to see what is available to you. Colleges also have specific spaces available for students commuting to campus such as lockers, kitchens where you can store and prepare food and spaces to relax and study, although they may vary in size and style. Regardless of which college you choose, there is a place for you! Please contact the relevant college if you have any specific queries regarding their offer.
Colleges run a series of events in the first few weeks of Michaelmas term, where mature and commuter students from all colleges can get to know each other. Make sure you look out for these on the welcome week calendar just before the start of term. Our students tell us that connecting with others in a similar situation right from the start helps them to settle in.
Other support services
These services are available to all students at Lancaster but can particularly help mature students.
Contact us
If you have any questions or queries that have not been answered on this page, please contact us.
Student Success, University House, Lancaster University, LA14YW