A highly ranked global university
Lancaster University is among the best in the UK. Top 10 in three major national league tables, we're also highly ranked in international league tables such as the QS World Rankings.
Triple Top 10
League tables can't tell you everything about a university, but they're a good place to start. Out of over 120 UK Universities, we are consistently in the top ten in three main league tables. International University of the Year 2020
We have been named International University of the Year by The Times and The Sunday Times Good University Guide 2020.
International University of the Year
World-class research at Lancaster
Lancaster is a research-intensive university, with 35% of our research classed as world-leading and 48% classed as internationally excellent in the UK Government's latest independent review, the 2014 Research Excellence Framework.
In the last REF, 83% of our research was rated as either internationally excellent or world leading.
Lancaster University's research is truly international in focus, with research partnerships in over 60 countries around the world.
Gold standard teaching
Lancaster University has been awarded the highest possible score in the UK government's 2017 Teaching Excellence Framework (TEF) ratings. Our TEF Gold rating is based on high quality teaching, excellent teaching facilities and the good careers our graduates go into. Better than the Russell Group?
Lancaster University performs more strongly than most Russell Group universities on most objective measures of performance.
We outrank the majority of Russell Group institutions in the three major UK league tables.
How we compare
Lancaster's performance in UK league tables compare favourably to many of our rivals:
Times/Sunday Times 2021

Lancaster
= 10
Warwick
= 10
Exeter
12
Leeds
15
Manchester
18
York
20
Liverpool
29
Newcastle
31
Guardian University Guide 2021

Warwick
8
Lancaster
10
Exeter
= 16
York
= 16
Leeds
18
Manchester
25
Newcastle
51
Liverpool
59
Complete University Guide 2021
Lancaster
8
Warwick
11
Exeter
12
Leeds
16
Manchester
17
York
22
Newcastle
23
Liverpool
33 Award-winning accommodation
In the National Student Housing Awards 2019 Lancaster's accommodation was awarded Best University Halls. This is the eighth time we have won this award since 2010. At the same awards, we also retained the International Accommodation Quality Mark, for providers that achieve higher than 90% satisfaction from their overseas students.
In the 2019 Whatuni Student Choice Awards, based on thousands of UK student reviews, we placed 5th out of 131 UK universities.
In the UK top three for graduate employment
We're 3rd in the UK for graduate prospects in the Times and Sunday Times Good University Guide 2020 and Complete University Guide 2021 with 89% of Lancaster students going into professional work or further education after graduation.
Alastair McCall, editor of The Times and The Sunday Times Good University Guide, said: "Graduate prospects are the best for any non-specialist university in the UK with employers falling over themselves to recruit Lancaster students."
Hello future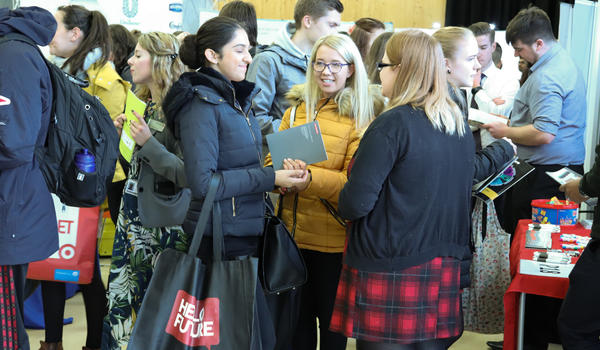 A great student experience
In the Times Higher Student Experience Survey 2018 of over 20,000 full-time undergraduates in the UK, Lancaster was placed 1st for Accommodation, joint 3rd for Security and 6th for Facilities. Overall the University was placed 15th in UK universities, up from 21st in 2017 and also shared top score for the quality of the library and library opening hours.
7th for teaching excellence in Europe
Lancaster University is among the best universities for teaching excellence in the Times Higher Education Europe Teaching Rankings 2019.
This is the first international university ranking focused entirely on teaching and learning.
Satisfied students
The 2020 National Student Survey (NSS) reveals that 87% of Lancaster University students are satisfied overall with the quality of their course compared with a national average of 83 per cent. Everything you need on campus
Lancaster University's campus has been voted third in the Student Crowd's Top 20 University Campus Awards 2018, in a public vote by 7,849 UK students.