Low Carbon Technologies
Lancaster University has been implementing a range of energy and carbon saving initiatives to generate heat and electricity used across Campus.
Wind Turbine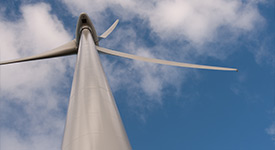 Installed in November 2012, the wind turbine is helping to power the University and drive down our carbon emissions.
Biomass Boiler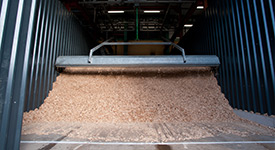 The biomass boiler burns locally produced wood chips, providing zero carbon fuel for heating the University.
Combined Heat and Power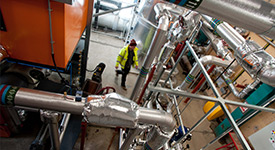 The Combined Heat and Power (CHP) unit produces heat for the University's central heating system and electricity for use across the Campus