Goal 3 - Good Health and Wellbeing
Ensure healthy lives and promote good wellbeing for all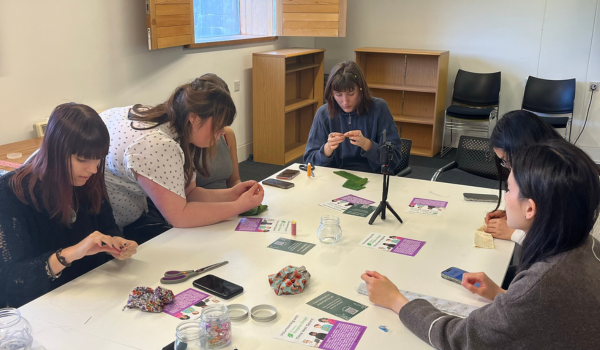 Research
Healthier Fleetwood
Researchers at Imagination Lancaster (a research centre at the University) research and fund a project that looks at the success and challenges of Healthier Fleetwood – a local, non-profit that aims to improve the health and wellbeing of Fleetwood; in order to suggest how to replicate this in other towns across the UK. While the focus is on Fleetwood, its similarities to other coastal and deprived neighbourhoods and towns, make this project a scalable and replicable study for other parts of the UK.
Health in contact centres
Researchers from Lancaster are involved in a project exploring how contact centres can improve the health and working conditions of their advisors. Contact centre advisors typically live on low incomes and are from deprived areas. They experience high levels of stress due to conditions at work, such as continuous performance monitoring and sitting for long periods. The three-year project will create resources and guidance that contact centres can use to implement policies and interventions to improve the health and work conditions.
Teaching
Lancaster Medical School
Lancaster Medical School is part of Lancaster University and aims to inspire a generation of doctors to care for their communities. In the Times Good University Guide 2022, we have been rated 1st in the UK for graduate prospects in Medicine.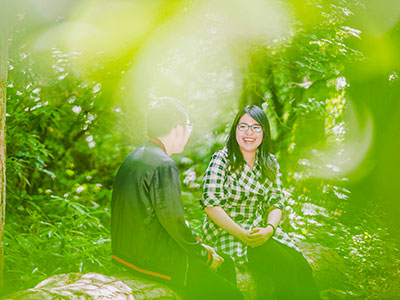 University Operations
Healthy Living January
Every January, we run our Healthy Living campaign for both staff and students to encourage ways to wellbeing. The sports centre puts on discounted or free taster classes, there are Walk & Talk sessions where you can enjoy some led walks around campus, tree-planting sessions and new, healthy food options to try at all our cafes on campus.
Green spaces and woodland trail
Lancaster University is set in 560 acres of parkland with more than 25,000 trees and a 2.6-mile woodland trail around the edge of campus for students, staff and the local community to enjoy time away from studies and work. Additionally, Green Lancaster run weekly wellbeing ECOWild walks on campus which provide staff, students and the local community with the chance to identify, observe and record plant and animal sightings, whilst taking the time to intentionally connect with the rest of the natural world.
2.6 mile woodland trail on campus
£25million investment in sports facilities