City Accommodation
Lancaster is a vibrant city with plenty of accommodation for students to rent, from traditional houses to modern apartments and purpose-built halls of residence. There's an ever expanding and exciting offering with excellent transport links to the University campus.
Renting in the private sector can be a daunting prospect though, so we created Lancaster University Homes to guide you through the process and make it easy for you to identify properties inspected and approved by us, so you can quickly find the best private accommodation on offer.
All included properties are inspected and approved by University staff before they appear on the website, so you can be sure that they meet our standards for quality and have been checked for legal compliance. Furthermore, all our approved landlords have signed up to a student-friendly code of practice and are committed to ensuring a professional tenancy service.
To begin your search visit the Lancaster University Homes website, which contains useful advice about how to make your decision, as well as a searchable list of University approved properties, opportunities to contact landlords and to find housemates.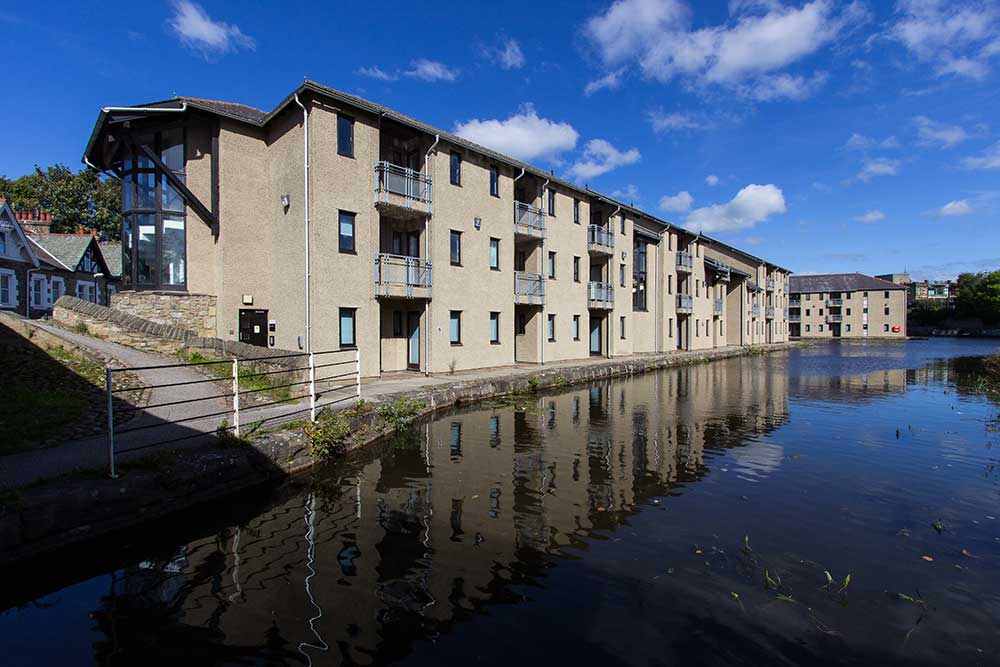 Chancellor's Wharf
Chancellor's Wharf is the only University-managed halls of residence in the city centre and it's available to students of all colleges. Situated on the banks of the Lancaster Canal it's just a few minutes' walk from the shops, pubs and frequent buses to campus. Residents continue to enjoy all of the facilities and services they come to expect from us and get to experience living in our historic city. It's the best of both worlds.
For more information see the Chancellor's Wharf page.