There are a number of three-bedroom flats across campus, suitable for students with families.
Take a look at the options on offer around campus and see which best suits your needs.
Bowland Main
This flat is situated just off Alexandra Square on the top floor of Bowland Main, and is suitable for a family with three children. It costs £265.72 per week.
The double bedroom contains a 1300mm wide bed, with the second bedroom having bunk beds and the third a single bed. The flat also has a living room, kitchen and a bathroom with a shower over the bath.
The accommodation is spread over approximately 85 square metres.
Although we do not supply washing machines, the flat does have the space for one to be installed.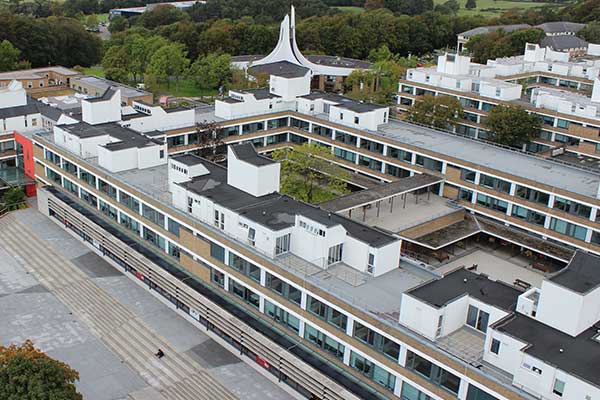 Bowland Main living area

Bowland Main kitchen

Bowland Main bedroom

Bowland Main bedroom 2
County South
There are four three-bedroom flats suitable for couples with two or three children on the top floor of the FASS Building on the north spine. They cost £265.72 per week.
All of these flats have a double bedroom with a 1300mm wide bed, two further bedrooms which vary from single to double rooms, a living room, kitchen and a bathroom.
These flats range in size from 65 to 79 square metres.
Some of these flats have a space for a washing machine (and there is a is a laundrette close by for those that don't), and there is limited lift access to the top floor.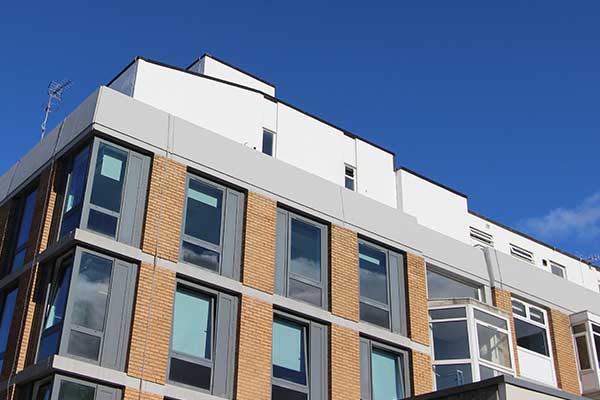 County South lounge

County South living/kitchen

County South bedroom

County South kitchen
Where on campus?
See the map below for the locations of three-bedroom self-contained accommodation on campus. Click on the pins for external pictures.