Our Alumni
Learn more about the achievements, stories and careers of some of our Lancaster Alumni.
Ruth Boumphrey
PhD Environmental Science, BSc Environmental Sciences, 1990, Furness
Dr Ruth Boumphrey is the first Head of Research Grants at Lloyd's Register Foundation, a charity established in 2012 to advance engineering and transport-related education and research.
Ruth studied Environmental Sciences at Lancaster University in the late 1980's. This was a time when few UK Universities were taking the subject seriously:
"Lancaster saw Environmental Science as a discipline in itself rather than an add-on or marginal science. The environmental movement was taking off and Lancaster understood the need to put scientific rigour behind that movement."
Ruth stayed on at Lancaster to complete a PhD where she examined trends in pollution in the North Sea. She then started her career developing environmental policy, before moving on to Head of International at the Natural Environment Research Council in 2002.
In 2010 Ruth became Head of Earth Observation at the UK Space Agency working with industry, governments and academics around the world to fund and develop innovative satellite programmes.
In the same year Ruth also became a member of Lancaster University's governing body, in order to give something back to the institution that set her off on her fascinating career.
"Lancaster University shares my values. It is changing lives, not only through providing a world class education to individuals from all over the world, but also by leading research and producing new knowledge that changes the way we live and work for the better."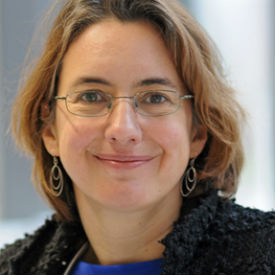 Kath Durrant
History, 1988, Lonsdale
Kath Durrant was the first woman to establish herself on the Rolls Royce executive leadership team, as Group HR Director. She is now Group Director for Ferguson plc, the world's largest trade distributor of plumbing and heating products, with over 2,300 branches across Europe, Canada and the USA.
Kath came to Lancaster to study History in the 1980's, and said it was the college structure and campus that attracted her to our University. Kath was active in the Students' Union and Labour Club, although admits that she didn't work as hard as she might have done.
A module in industrial relations sparked her interest and persuaded her to look for a job in human resources; following job hunting on Milk Round she landed herself a two-year graduate development programme at the London Stock Exchange.
Following this, Kath became HR Director at GlaxoSmithKline before working for FTSE 100 group GUS plc. She then worked for more than six years at AstraZeneca, as Vice President of HR for Research and Development, before being appointed as HR Director for Rolls Royce.
According to Kath, working hard to be professionally successful was something she learned at Lancaster:
"Lancaster University was where I grew up emotionally; I realised you have to work in order to achieve."
Kath has maintained good links with Lancaster and from 2013-2017 she was an Advisory Board Member at Lancaster University Management School.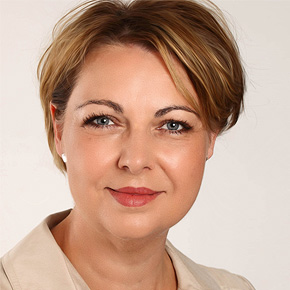 Nicky Goulder
Management Sciences - Marketing, 1991, Cartmel
Nicky Goulder is a creative and entrepreneurial leader with extensive experience in arts management. In July 2003, Nicky co-founded Create, a UK charity that seeks to engage and empower marginalised communities through the arts.
As an 18-year-old, Nicky undertook a secretarial course before securing herself a job as a PA to a senior manager at KPMG.
Whilst working at KPMG, Nicky uncovered a deep love of music and an interest in marketing. She realised that she wanted to work in arts management and so approached a KPMG partner to ask whether the company would sponsor her through university. KPMG agreed and Nicky decided to study Marketing and Independent Studies at Lancaster University.
Proving vital to her career, Nicky joined Nightline in her first week of university; after her second term she was asked to run it.
"Nightline was incredibly important to my career," she says. "There was a lot of responsibility and I learned a great deal about training and marketing. It was also very good socially… most of the friends I have kept from university days were also in Nightline."
Following this, Nicky became a volunteer Childline Counsellor for five years before becoming a Samaritan in January 2002. She was on the YouthXpress leadership team at Southwark Cathedral between 2007-2017, is the Vice-Chair of the Queen's Nursing Institute and is an advisor to the Pro-Youth Philharmonia.
Prior to establishing Create, Nicky was the Chief Executive of the Orchestra of St John's, where she extended the organisation's range of community outreach. She was also a Marketing Executive at KPMG and worked at Manchester Camerata and the City of London Sinfonia.
In 2013 Nicky was recognised as 'Clarins Most Dynamisante Woman of the Year'; she received the Charity Times 'Rising CEO Star' Highly Commended award in 2014. In 2015 she was one of 30 #SocialCEO award winners and in 2017 she was runner-up for the Directory of Social Change 'Influencer' award.
Rainer Hersch
Economics, 1985, Cartmel
Rainer Hersch is a conductor, actor, writer and comedian. He has performed on every major comedy stage in Britain, appeared 13 times at the Edinburgh Festival, had numerous comedy-concert series at the South Bank in London and has featured in comedy clubs and TV shows around the world.
Rainer read Economics at Lancaster and joined various societies, including the Labour Party and the Revue Group (a student comedy society active between 1976 and 1992.) Joining the Revue Group gave Rainer the opportunity to write and perform sketches. By his second year he was a co-director of the Review Group's annual show.
Rainer said: "Lancaster gave me the freedom to explore and discover what I was. It also gave me the chance to write and perform as a comic actor and that has led me to what I am doing now."
Following his time at Lancaster, Rainer went back to London where he started his career in arts management at the English Bach Festival. He also worked in the touring departments of Harrison Parrott and as Touring Manager of the London Festival Orchestra.
In the late 1980's Rainer started performing a comedy double-act with friend and fellow student Peter Wylie. By 1992 he gave up his job with the London Festival Orchestra to become a professional comedian, creating a niche style by combining his love of classical music with comedy.
Rainer now lives in London and continues to tour his solo shows, writes and delivers comedy programmes for the BBC and conducts comedy routines for orchestras.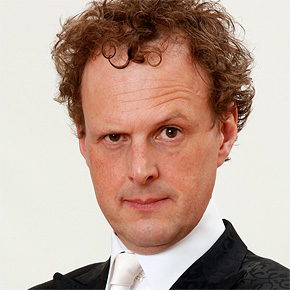 Sam Hodges
English Language, 1999, Pendle
Sam Hodges is a self-employed international communications director formerly with the BBC, Netflix, Twitter and Freuds.
Sam wasn't planning on going to Lancaster, but after accompanying his sister to an open day he decided that this was where he wanted to study.
Sam said: "I went to Lancaster a bit shy, but it was the right environment for me to grow. What really struck me was the nature of the relationships that existed between students and teachers, which made it OK to discuss, challenge and debate with a person who was in authority. In a big company like the BBC, that is vital."
University exposed Sam to social language; he developed an interest in sociolinguistics, global media, language and marketing. By graduation Sam was wondering how he could utilise this interest and decided television was the route he wanted to take.
Back in Birmingham, Sam told a recruitment agency that he wanted to work in television and (with beginners luck) was offered a job at BBC Pebble Mill – helping people operate their computers. Soon after this, a job as a press assistant became available; Sam applied and was successful.
After some travelling and a short-lived job in PR, Sam landed his first publicist job for BBC Entertainment. This led to a series of promotions within the BBC, as well as roles at ITV and Channel 4. In July 2011, Sam became Head of Communications for BBC Television, where he managed a large team of publicists and managers, as well as overseeing the press and publicity for all BBC programming.
He went on to become Head of PR and Communications at Twitter, Director of Content Communications at Netflix and a partner at Freuds. He then spent a year at a tech start up company before becoming a self-employed senior communications consultant in September 2022.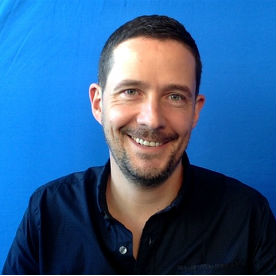 Ralph Ineson
Theatre Studies, 1991 – Furness College
Ralph Ineson is an English actor, best known as Dagmer Cleftjaw in Game of Thrones, Amycus Carrow in Harry Potter, Colonel Ansiv Garmuth in Star Wars: The Last Jedi and Chris Finch in the BBC series The Office.
Born in Leeds, Ralph came straight from school in Yorkshire to study Theatre Studies at Lancaster University.
He took part in a various activities at Lancaster; in his first year he volunteered to take part in a production of Another Country, a play about spy Guy Burgess, and his homosexuality and exposure to Marxism – Ralph played one of four homoerotic statues, naked bar a loin-cloth.
The same year Ralph went to the Edinburgh Festival to perform in a play by one of his Lancaster lecturers, an experience he described as, "one of the best things I have ever done."
Ralph was inspired by his teachers at Lancaster, but also praised the facilities and the exposure he got to all aspects of theatre – writing, directing and putting on plays. Ralph said [of Lancaster]:
"I feel I got a more rounded experience of the theatre – I had more understanding of how drama works than I would have done in drama school."
Despite his love of theatre (he and some friends also set up a theatre company in their third year), Ralph was discouraged from becoming an actor full-time. After university he took up a job as a teacher in a sixth-form college in York.
However, Ralph continued acting in his evenings and two years later (after an inspiring conversation with professional actor Robson Green) he handed in his notice. Four months later Ralph found himself working in the film First Knight, alongside Richard Gere.
Since then he has appeared in a number of renowned films and television programmes. He is married with two children, and lives in London.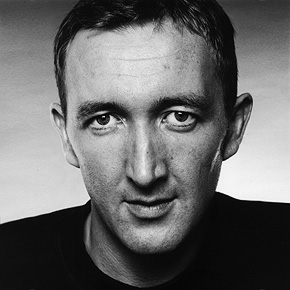 Edd Kimber
Politics, 2006 – County College
Edd Kimber is a baker, food writer and TV personality, as well as the author of three cookbooks – Say It With Cake, The Boy Who Baked and Patisserie Made Simple. Edd was also the winner of the first series of The Great British Bake Off in 2010.
Born in Bradford, Edd applied to Lancaster University to study History (though later changed to American Studies and Politics). Despite not getting the grades, Edd was accepted and came to campus as a shy and uncertain teenager.
In the safety of Lancaster's small campus, Edd gained confidence in himself and made many lasting friends, as well as coming out as gay to himself and his family.
"In the middle of a bigger city, a person like me would have got emotionally lost. A smaller, friendly city like Lancaster was a really good fit."
Edd got involved in university politics, the LGBT society and in his first year was a roving reporter for the university radio station.
After university, Edd had no idea what he wanted to do, and eventually took a job in the litigation department of a bank. This job made him so unhappy, that he used cooking as a relaxation tool and outlet. He began to experiment with various cake and biscuit recipes.
Following this Edd applied to catering school, but was rejected. Despite this, he bought culinary course books and spent the evenings teaching himself instead. In 2010 a friend persuaded him to apply for The Great British Bake Off – this was the event that changed his life.
As the winner of The Great British Bake Off, Edd was invited to do work experience in Raymond Blanc's Le Manoir aux Quat'Saisons. Since then he has set up his own company, The Boy Who Bakes, has appeared on various TV shows and runs regular courses for aspiring bakers.
Edd now lives with his partner in London and has said:
"I'm in a job I really love…my time at university taught me where I really did fit."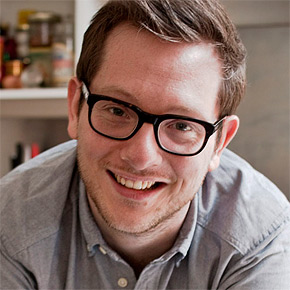 Jane Lingham
BA Hons Advertising and Marketing, 1995 - 1998 – Pendle College
Jane Lingham is the Director of Brand for the BBC, and is based in London.
When applying for university Lancaster was top of Jane's list, as one of the few universities that offered a degree in advertising. On her first visit to Lancaster she was convinced; she loved the city and found the campus instantly welcoming.
Academically Jane found her course stimulating and worked hard, but also enjoyed the social side of Lancaster - playing for the Pendle netball team, as well as spending time at the Sugar House!
Jane landed her first job at BDDH advertising agency in London soon after graduation, but quickly moved into more senior roles at other companies. She always had a love for the BBC and in 2008 she secured a role as a content strategist with BBC drama and entertainment.
Jane is still working for the BBC as Director of the BBC Brand. She said:
'Lancaster gave me the toolkit to get my first job and the confidence to do it. I feel incredibly lucky to have done the course - it really set me up for my career.'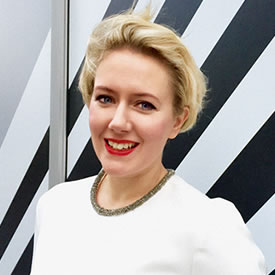 James May
BA Music, 1985 – Pendle College
James May is a television presenter and journalist, best known for his role on the motoring television series, Top Gear. In 2010 James was awarded with an honorary degree from Lancaster.
Born in Bristol, James came to Lancaster University to study Music in the 80's, armed merely with a 'box of Spam and [a] biro'!
On his return to campus to receive his honorary degree, he said:
"It's a great place, the Lancaster Campus; a true mirror of the times that have produced each part of it. As someone said in a famous film, 'I'll be back'."
After graduating from Lancaster, James started writing for an engineering magazine and, later, an automobile magazine. He also wrote a weekly column for The Daily Telegraph between 2003 and 2011.
James has appeared on a number of television and radio shows, including for the BBC and ITV. In 1999 he became a co-presenter of (the original) Top Gear until 2015, after which he became co-presenter of The Grand Tour for Amazon Prime Video alongside his former Top Gear colleagues.
James lives in West London.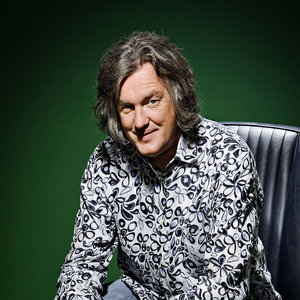 The Right Honourable Alan Milburn
BA History, 1979 – Pendle College
Chancellor of Lancaster University, Alan Milburn is a former Labour MP, serving for five years in the cabinet as chief secretary to the Treasury and secretary of state for health. He was also the Chair of the Social Mobility and Child Poverty Commission from 2012-2017.
Born in Newcastle-upon-Tyne, Alan found his way to Lancaster University from one of the most deprived comprehensive schools in the area – the first member of his family to go to university.
He said:
"Lancaster University was my foundation for the whole of my working life and career. The skills I learned there - of being rigorous, analytical and understanding how to make a judgement call - were important in my political life, and still are in the work I do today in child poverty and social mobility."
Following his time at Lancaster University, Alan returned to Newcastle where he operated a radical bookshop (called Days of Hope), became active in the Trade Union movement and took a leading role in a campaign to save Sunderland's shipbuilding industry.
In 1992 Alan won the Darlington seat in the general election, next to Tony Blair's constituency in of Sedgefield, and was identified as one of the pioneers for the modernisation of the Labour Party. He went on to serve within the UK government, before resigning unexpectedly in 2010 to 'spend more time with [his] family'.
In 2009, Alan Milburn chaired a governmental commission, the Panel on Fair Access to the Professions. Its report recommended improvements in social mobility by acting at every life stage - school, university, internship and recruitment. He continued this work as the Chair of the Commission on Social Mobility and Child Poverty, before his resignation in 2017.
Education has been at the heart of Alan's career: "I just want to do what little I can to make sure that university education is open to all young people to develop their talents, whatever their social or economic background."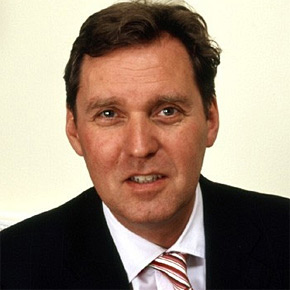 Ranvir Singh
English and Philosophy, 1998 – Pendle College
Ranvir Singh is a television presenter and journalist, best known for presenting ITV Breakfast programmes and occasionally the ITV News bulletins.
Born in Preston, Ranvir chose Lancaster University because her friend Michelle was intent on going there, but also because her family were keen for her to stay nearby and 'the campus felt like a safe environment – a town in itself.'
She said:
"My English degree was hugely useful to my career in journalism, but also being made to think critically and question is at the heart of my work, so it was all very relevant."
Ranvir started doing work experience at BBC Radio Lancashire in 2002, but secured a six-month contract. In 2005 she joined Gordon Burns BBC North West as the main female co-anchor on BBC North West Tonight. After maternity leave in 2012, Ranvir joined ITV, first on Daybreak and then Good Morning Britain. In addition, she has also appeared as an occasional broadcaster on the early evening news and the ITV News at Ten.
Ranvir returned to Lancaster in 2014, where she was given an Alumni award at the graduation ceremony.