Facilities
We invest massively in the development of our research facilities to ensure that our staff, students and collaborators have the very best equipment to help them in their work. We also have dedicated spaces for businesses to co-locate on-campus, meeting rooms, conference facilities and even a 4-star hotel.
Want to have a first-hand look? and make it happen.
Research & Technical
We offer a wealth of services and facilities to help businesses and organisations grow. Our interaction with organisations enables knowledge and expertise to be utilised leading to innovative, profitable and social improvements.
Due to our size and diversity, we can offer research and development facilities beyond what most small and medium-sized enterprises might have available. Through working with our business partnerships managers organisations are able to access these facilities in a variety of ways from one off usages to regular bookings.
Access Our Research Facilities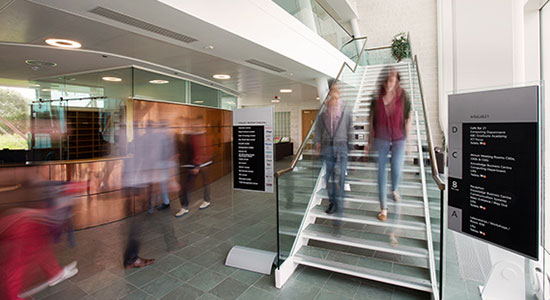 Office Space
Our award winning buildings enable global high-tech, chemical, manufacturing and environmental businesses to co-locate onto the Lancaster University campus and work alongside our cutting-edge researchers in a unique collaborative environment.
Office Space
Conferences
We have a variety of versatile venues across campus including our purpose-built Conference Centre - whether it's a meeting for as few as 12, an event to seat 800, or anything in between.
Conferences