Be Generous
One of the Five Ways To Wellbeing is being generous. Giving can help you feel good, it helps you connect with other people, can enhance your self-worth and sense of purpose. Taking the smallest step counts, whether it's a smile, a thank you or a kind word as you go about your day. Larger acts, such as volunteering for your college, club, society, local or national charity, can improve your mental wellbeing and help you meet new people and build new social networks.
A great example of giving during the pandemic was from staff member Lauren. Lauren and her partner responded to the urgent need for PPE in the local area. They purchased a 3D printer and set up a Facebook page, and 24 hours later, had taken orders for over 350 face shields. Over 1000 shields were sent out in the community, supporting local front-line workers.
Small steps…
Take time to say thank you to someone for something they have done for you
Ask people how they are, how they are feeling, and give time to really listen to their answer
Contact a friend or family member who needs support or company
Give your help to a colleague who needs it
Green Lancaster
Specialist Support
You can also access a huge range of specialist local, national and global specialist support to help improve your wellbeing. Our Staff Wellbeing Engagement Grouplinks up with organisations to highlight additional support that staff can access. Please see our Specialist Support page for more details.
You can also be referred to Occupational Health by your line manager.
25% of people in England and Wales will experience a mental health problem in any one year. (MIND 2018)
Only 40% of people who experience a mental health problem will do something about it. (MIND 2018) It doesn't have to be like that for us.
90% of people who do something about their mental health problem go and see their GP, only 10% will end up seeing a specialist mental health practitioner. (MIND 2018) You can access free specialist support.
Five Ways to Wellbeing
Find out about the other pathways to wellbeing below to improve your wellbeing: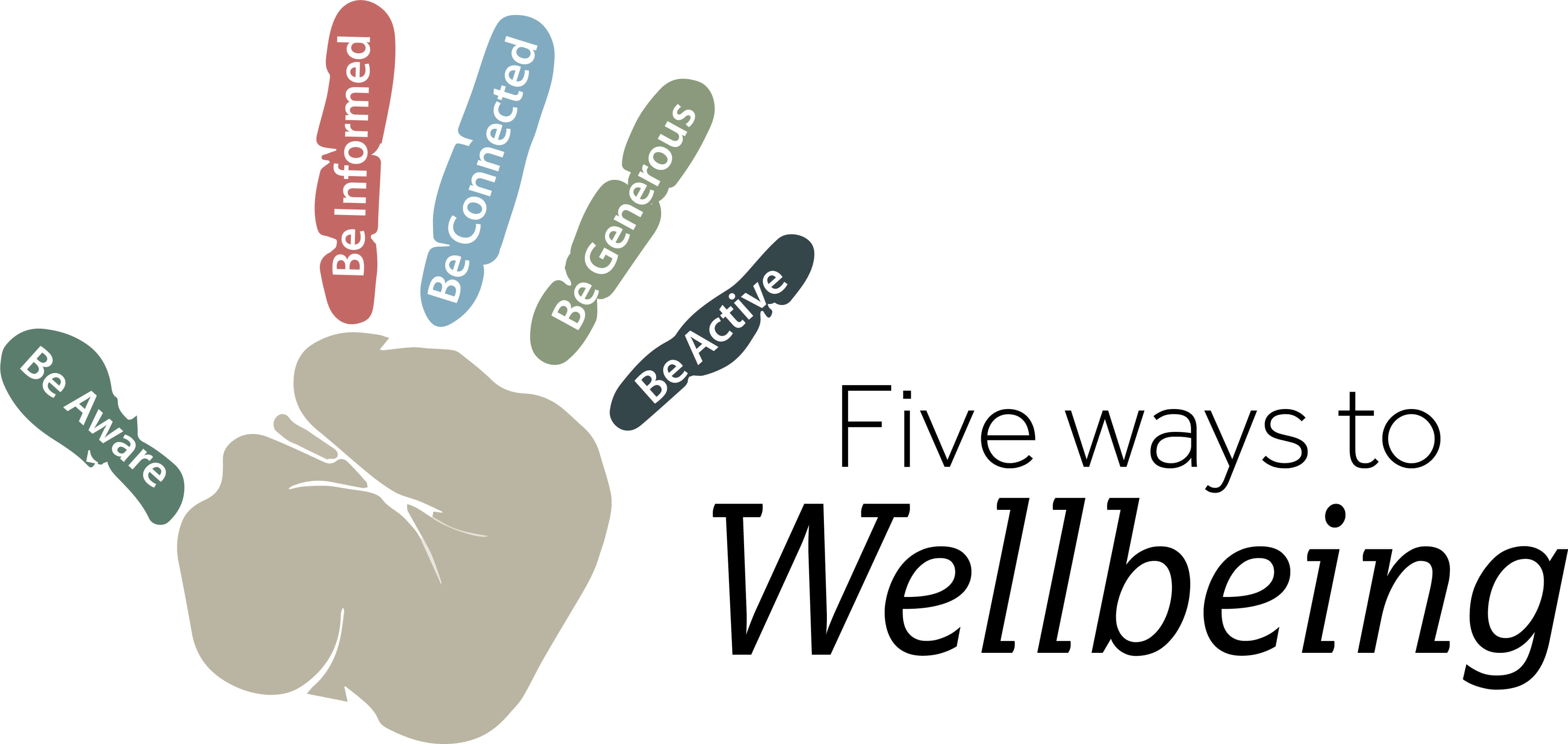 Be Informed