Five Ways to Wellbeing
Lancaster University's success depends on the talented, creative and committed people who work hard to make this University so special and distinctive. The University pays for staff to be able to access a range of professional support through the Employee Assistance Programme, provides training through the Mental Health Awareness eLearning programme, and has selected the Five Ways to Wellbeing framework, used by the Government and charities like Mind, the NHS, and other universities, as a basis to provide information and activities to help improve the mental health and wellbeing of its staff.
Across the year there are a range of awareness-raising and celebration dates which directly relate to Equality, Diversity and Inclusion. The EDI Calendar of Events pulls together these dates, as well as providing information on the ways in which members of the Lancaster community can get involved in EDI related networks and activities.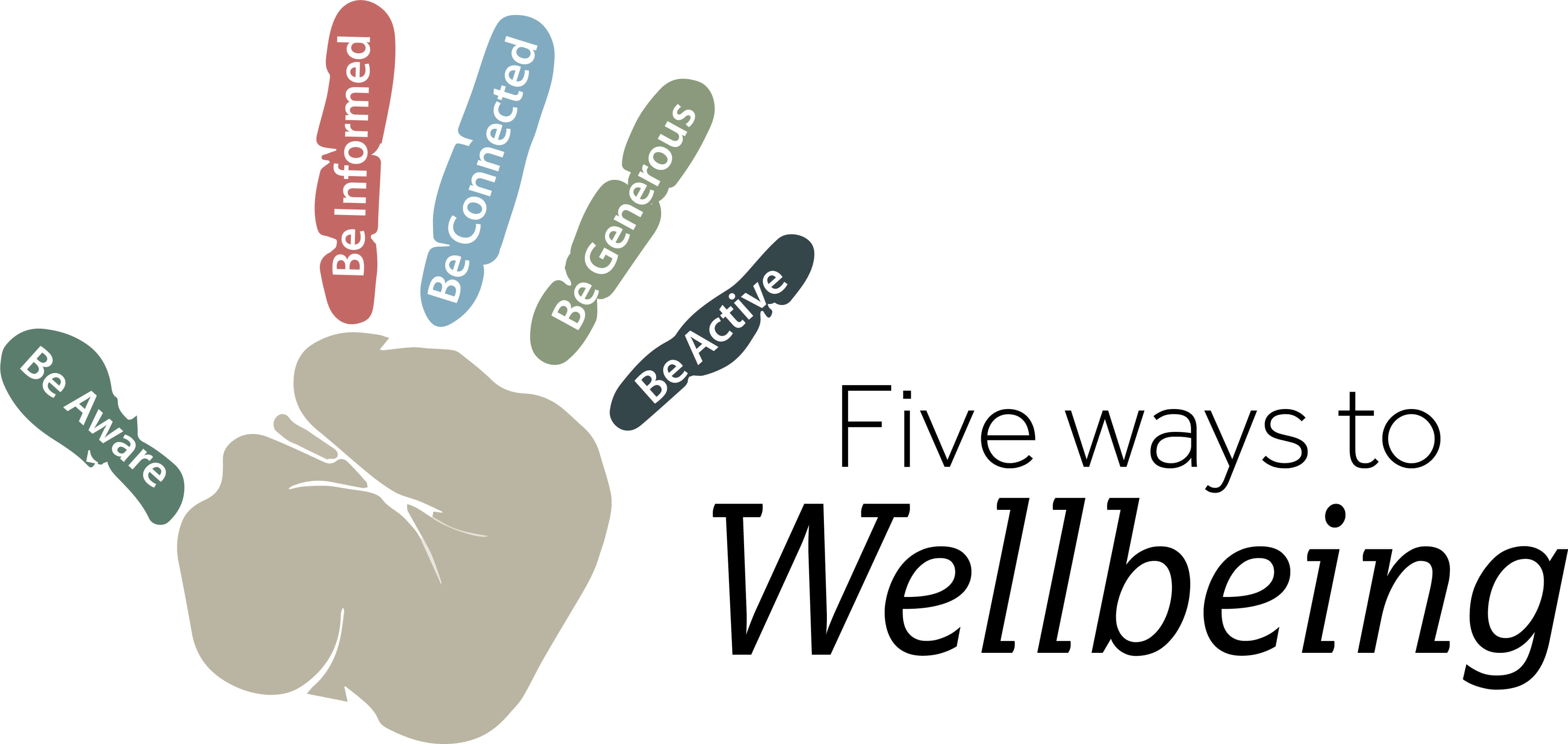 How To Use This Site
The aim of this site is to provide a reference point for Lancaster University staff to access information from a wide range of University and external sources about the different ways you can improve your mental health and wellbeing. There is a lot of information on these pages, if you are not sure where to start, see what other people have been through in our Case Studies section, pick one of the Ways to Wellbeing below, or check out the FAQs section. Please contact the Staff Wellbeing Engagement Group with any wellbeing-related questions or feedback on the site, thank you.
Healthy Living Campaign
Whether it's trying a new exercise, or making nutritious food and drink choices, there's plenty going on this term to help you feel healthy in body and mind.
Check out the Campus and Community Life webpage, follow Lancaster Campus Life on social media or follow #LUHealthyLiving.

Employee Assistance Programme
All staff can access immediate emotional support over the phone from the Employee Assistance Programme (EAP). Your EAP includes a free-phone confidential and unlimited helpline service, available 24 hours a day, 7 days a week, 365 days a year. Tel: 0800 1116 387* or +44 845 330 5132 from abroad or email helpline.wellness@vhg.co.uk.
*Please note that there will be a connection fee if on a PAYG mobile. To avoid this fee please email using the above address. Alternatively your line manager can phone on your behalf providing they have your permission and can provide the following information about you: Name, Contact Details, Address, DOB, Department. They need to ring the Management Support line on 0800 111 6385.
You can also access the online element of the EAP, the Wellbeing Portal, an online information and resource library.
You can also access information on the Specialist Support page, and the I Need Help Now page.
Support for Students
For any staff with concerns about the mental health of their students, the Counselling and Mental Health Service are available to work with students. Please see the Counselling and Mental Health Service website to find out more about their range of services.
Wellbeing Zone
Lancaster University is pleased to offer a completely free, completely confidential wellbeing platform to allow you to take control of your health and wellbeing. This can be accessed online and on your mobile device. It includes recipes, podcasts, videos, e-learning and mindfulness programmes and many additional resources to help you to stay on track with your personal health and wellbeing. You can sync with your own fitness tracker and undertake a self-assessment to see where you are and set goals for where you want to be. The Social Hub
Find out what events and meetups are happening around the University on The Social Hub. You can also invite others to your own events; whether that's a book club, beekeeping, lunchtime walks, or any other kind of social activity.

Able Futures
Lancaster University has formed a partnership with Able Futures. Able Futures provides the Access to Work Mental Health Support Service for people working and living with mental health difficulties, employers and providers of apprenticeships.
You can talk to a health care professional within one working day of signing-up, and the nine month support plan is built around you and your needs. Everything you discuss is confidential. Enjoy more good days by applying online or call free on 0800 321 3137 from 8am to 10.30pm, Monday to Friday. Specialist Support
You can also access a huge range of specialist local, national and global specialist support to help improve your wellbeing. Our Staff Wellbeing Engagement Group links up with organisations to highlight additional support that staff can access. Please see our Specialist Support page for more details and get in touch with the Staff Wellbeing Engagement Group if you have more to add.
You can also be referred to Occupational Health by your line manager.