Getting the most from your Lancaster University Open Day
Our Open Day is your chance to have a proper look at what makes Lancaster University so special. Here's our list of things you shouldn't miss.
1. Plan your day
To make the most out of the Open Day we have a range of tools to help you plan. You should receive your programme through the post a few days before the event and this will contain all the information you need ot plan your day.
If you want to get started early, take a look at our Open Day Schedule or our free iLancaster app is your interactive day planner. Download it before you set off from the App Store or Play Store. You can use the maps to help explore and navigate campus or browse the list of events and activities taking place to help plan your programme for the day.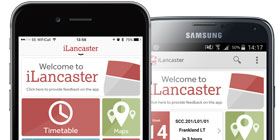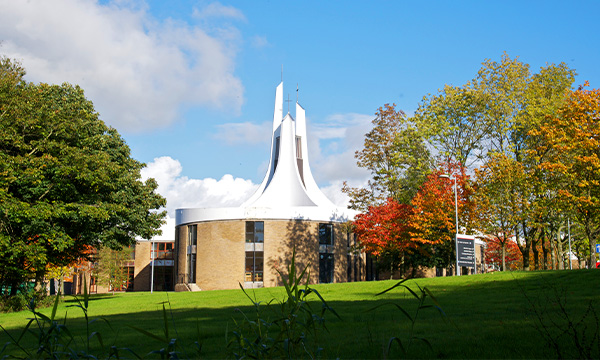 2. Check in
Start your day on campus by letting us know you've arrived! You can check in at the Chaplaincy Centre with your ticket, either printed or on your phone. This will be your Information Hub for the day where you can pick up your Open Day pack, enjoy complimentary refreshments and chat with some of our current students. 3. Explore our campus
Guided walking tours leave from outside the Chaplaincy Centre and will show you the best bits of our 560-acre campus. There's no need to book, and tours last 45 minutes. There's nothing to stop you exploring our campus on your own, of course! 4. Attend general presentations
Discover more about the Lancaster experience as well as information on general student life by attending a general talk found on our Open Day Schedule.
View Schedule
5. Visit Student Services
Student based services teams, including Careers, Admissions and Funding, will be available all day in the Student Services Zone in the LICA building to tell you a little more about the support available to our students, and the extra things that you can achieve here.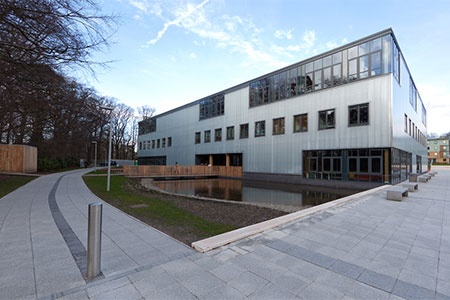 6. Chat to course tutors
Find out more about the subjects that interest you by visiting the subject stands in the LICA building. Here you can speak to academic tutors, collect course brochures, discover your department and ask current students any questions. 7. Discover your subject
Across campus academic staff will be delivering talks designed to provide you with information about course content and admissions arrangements. You can also sample exciting taster lectures, take part in demonstrations, and tour some of our fantastic learning spaces and department facilities. You can view a full programme of all these activities on our Open Day Schedule.
8. Discover Lancaster's student experience
University is a place for you to learn, have new experiences, meet new people and make memories. Around campus you can discover the extra bits that make up the Lancaster student experience.
Find out more about student life from our Students' Union in Bowland Main and Alexandra Square.
Drop into the Sports Centre to take a look around the fantastic facilities.
Take one of our guided tours around the Library and discover the range of spaces available for individual and group study.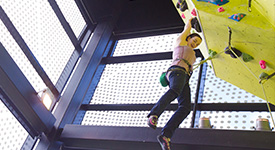 9. Check out the accommodation
Our colleges will be showing off our range of rooms all day from the college spaces for you to look around at your own leisure:
Standard - 7th Sept Furness College, 14th Sept Bowland College
Townhouse - 7th Sept Grizedale College, 14th Sept County College
Superior Ensuite - 7th Sept Cartmel College, 14th Sept Fylde College
Find out more about our acccommodation.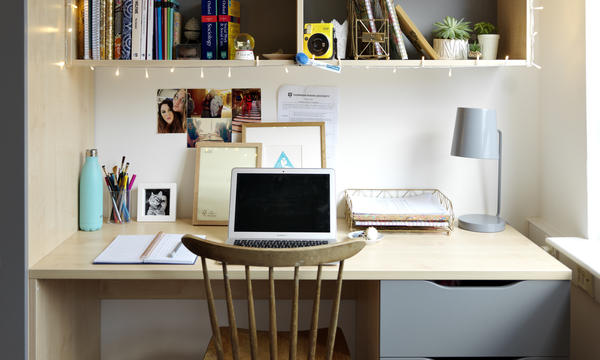 10. Visit our city
Take a short ride into the heart of historic Lancaster and explore our students' favourite locations from the castle and Williamson Park to various places to shop and grab a bite to eat. A city full of character and culture, Lancaster is an ancient city with a modern outlook and a great place to make your home. Speak to the Tourist Information Office in the Information Hub at the Chaplaincy Centre to collect a map of the city and begin your exploration.