Wellbeing and Support
Support for you at Lancaster
Lancaster has a range of specialist support services that work in partnership with your academic department and your college to offer you the right support at the right time.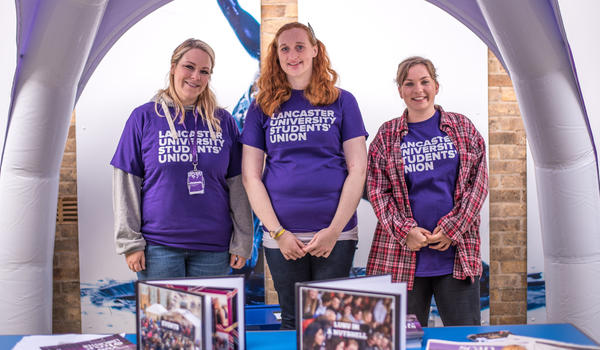 Students' union support
Lancaster University Students' Union is here to enhance every aspect of your time as a student, supporting your social life, your studies, your sporting activities, your hobbies and interests, and the causes you care about.
The Union's Advice service is here for students at Lancaster University and its partner institutions across the globe. They offer independent, confidential, free advice on a wide range of issues, from your course and exams, to budgeting, health and wellbeing, and more.
Students' Union Advice
Looking after your mental health
Second-year Design student Tai describes how he looks after his mental health and wellbeing whilst studying.
Mental Health Works
A supportive community
Mujahid describes how the support available at Lancaster has helped him settle into university life.
A Place for Mujahid
Chaplaincy
Our multi-faith Chaplaincy Centre is a welcoming place for people of all faiths and none. It includes facilities for the Baha'i, Buddhist, Christian, Hindu, Islam and Jewish faiths and also a Muslim Prayer Room.
Chaplaincy