Welcome from the Vice-Chancellor
"Lancaster University is one of the UK's top universities, consistently highly ranked in the UK league tables and established as a world player in research and teaching.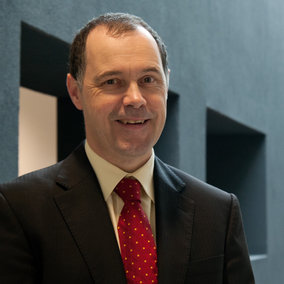 For the first time in our history we have secured a top ten place in all three of the national university leagues tables and have been awarded The Times and Sunday Times University of the Year 2018 accolade. On top of this, Lancaster University was also awarded a gold award in the 2017 Teaching Excellence Framework.
Staff and students at Lancaster have always known there is something very special about this University and I am so proud of our collective achievements.
At Lancaster, we have an international outlook, but also a strong commitment to engage with the regional agenda and work closely with our partners in the North West. Students from over one hundred countries make up a thriving community based around nine colleges. Our community extends far beyond the campus with research, teaching and student exchange partnerships linking us with leading universities and institutions in 24 countries around the world, from China to Brazil. In addition we have students studying for Lancaster degrees across the world with major teaching activities in China, Ghana and Malaysia. Lancaster is a truly international university ranked in the top 150 worldwide.
The University places great emphasis on an excellent student experience. We provide an environment that is conducive to learning for a culturally and ethnically diverse student population, on a friendly campus that is part of one of the safest cities in the UK. Since 2003 the University has invested over £400M to transform the campus for students and enhance our teaching and research facilities.
It is a privilege to be the Vice-Chancellor of such an excellent University that is so solidly rooted in academic and collegiate values. Our strengths in research and teaching, our vibrant, diverse community, beautiful campus and global reach to position Lancaster as a truly distinctive University."
Professor Mark E. Smith
Vice-Chancellor
---