Research
The quality, reach and significance of research produced in Lancaster University's vibrant research environment is world leading and constantly evolving. No matter the size or nature of your business, talk to us about your research needs – we speak your language.
Access our research facilities
We offer a wealth of services and facilities to help businesses and organisations grow. Our interaction with organisations enables knowledge and expertise to be utilised leading to innovative, profitable and social improvements.
Due to our size and diversity, we can offer research and development facilities beyond what most small and medium-sized enterprises might have available. Through working with our Business Partnerships Managers organisations are able to access these facilities in a variety of ways from one off usages to regular bookings.
Access Our Research Facilities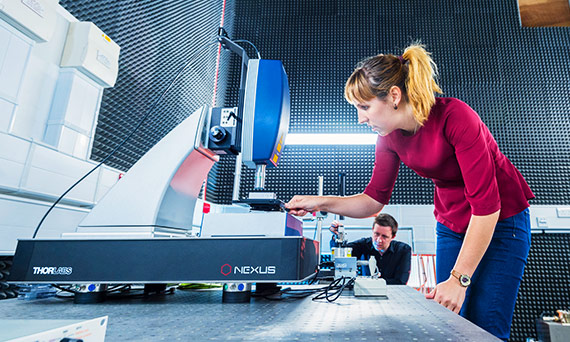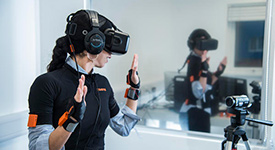 Contract Research
Our academic community at Lancaster has a broad range of specialist expertise and experience of conducting research in numerous settings. Businesses are able to access this knowledge, benefit from our state-of-the-art facilities and research power by engaging us to complete research projects on your behalf. We have track record of setting up research contracts with confidentiality and intellectual property provisions appropriate to the project.
Collaborative Research
We actively engage with businesses of all sizes and across many markets on collaborative research projects. Our experts have a strong record of providing significant boosts to innovation and research and development of businesses' products and services. Businesses can access significant funding for collaborative research to develop products, systems and models.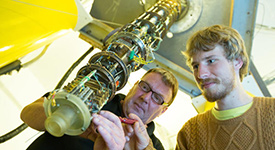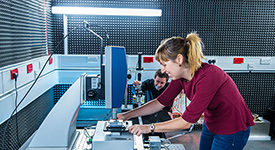 Knowledge Transfer Partnerships
Knowledge Transfer Partnerships (KTP) is a UK-wide programme which has been helping businesses for over 40 years to improve their competitiveness and productivity by connecting them to the UK's rich academic resources. The programme enables businesses to access substantial funding and University expertise to deliver strategic projects which help them to develop, often by improving their competitive position and benefit the UK economy.
Knowledge Transfer Partnerships
Contact Us
For more information about our research with businesses, please contact:
Mark Bowen Business Gateway Manager