Experiencing my first British Christmas
by Helena Wong
When it comes to Christmas in Hong Kong, the few things that came to mind were Christmas trees and decorations in malls; Christmas parties and Christmas card exchanges back in the days when I was in primary school; and the occasional cash gift from my parents who have little motivation to celebrate Christmas. I had never experienced the so-called traditional or proper way of celebrating this festival, not until this year when I spent my first Christmas here in the UK.
Experiencing traditions in the run-up to Christmas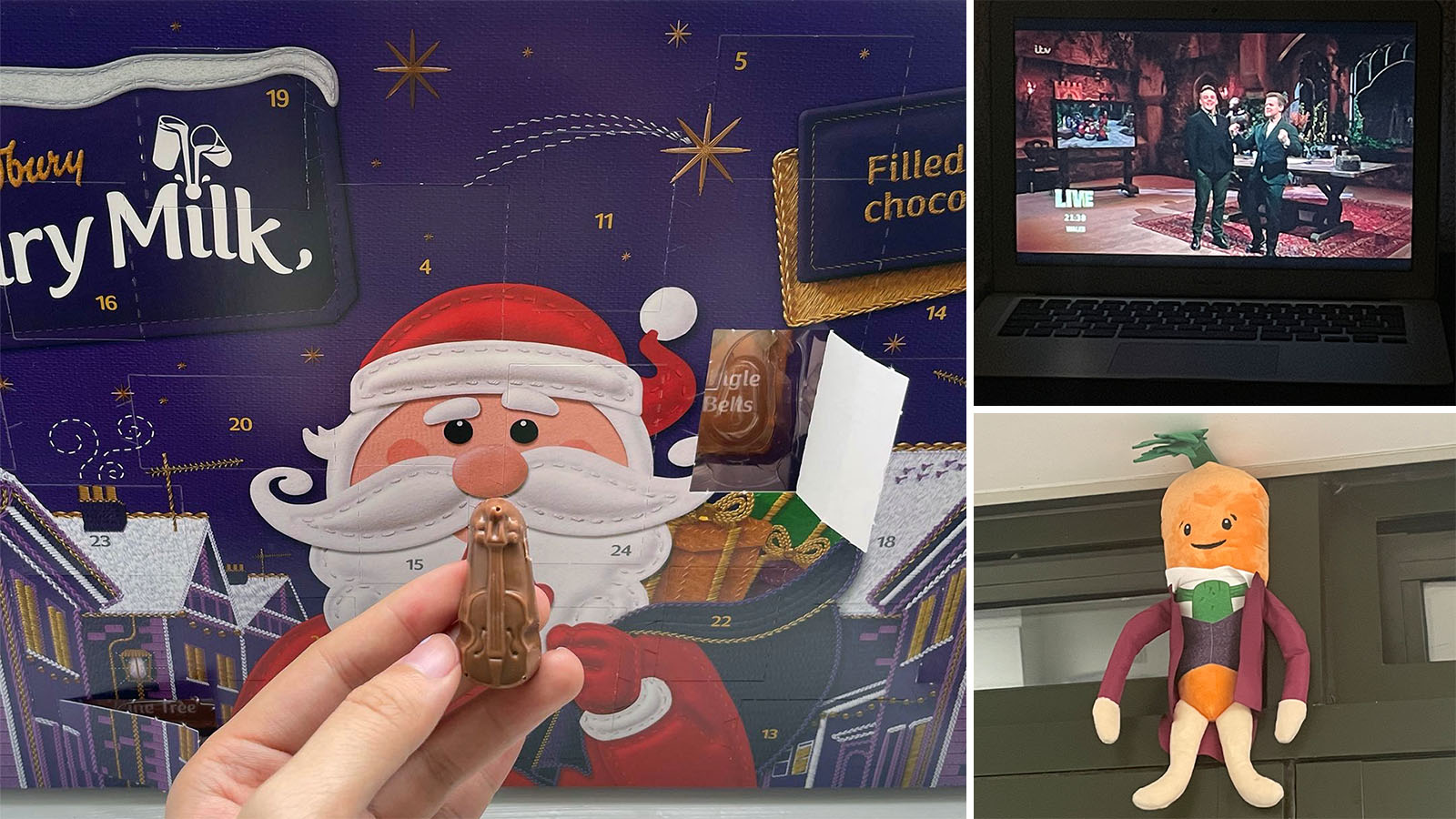 It all started with the suggestion of making a traditional Christmas dinner by my lovely flatmates during late November.
One thing I am extremely grateful for living on campus and sharing a flat with people is that I get to meet these wonderful locals who introduce me to so many unfamiliar traditions in the UK which are rarely mentioned in mainstream movies and TV dramas.
For instance, watching the show - "I'm a Celebrity... Get Me Out of Here!" three weeks before Christmas! I must say, the show blows my mind. The excitement of voting for celebrities on the show every night and the commitment I had for this show is something I have never experienced before.
My flatmates also got me my first advent calendar before December and slightly decorated the kitchen with gingerbread man fairy lights and Kevin the Carrot stuff doll.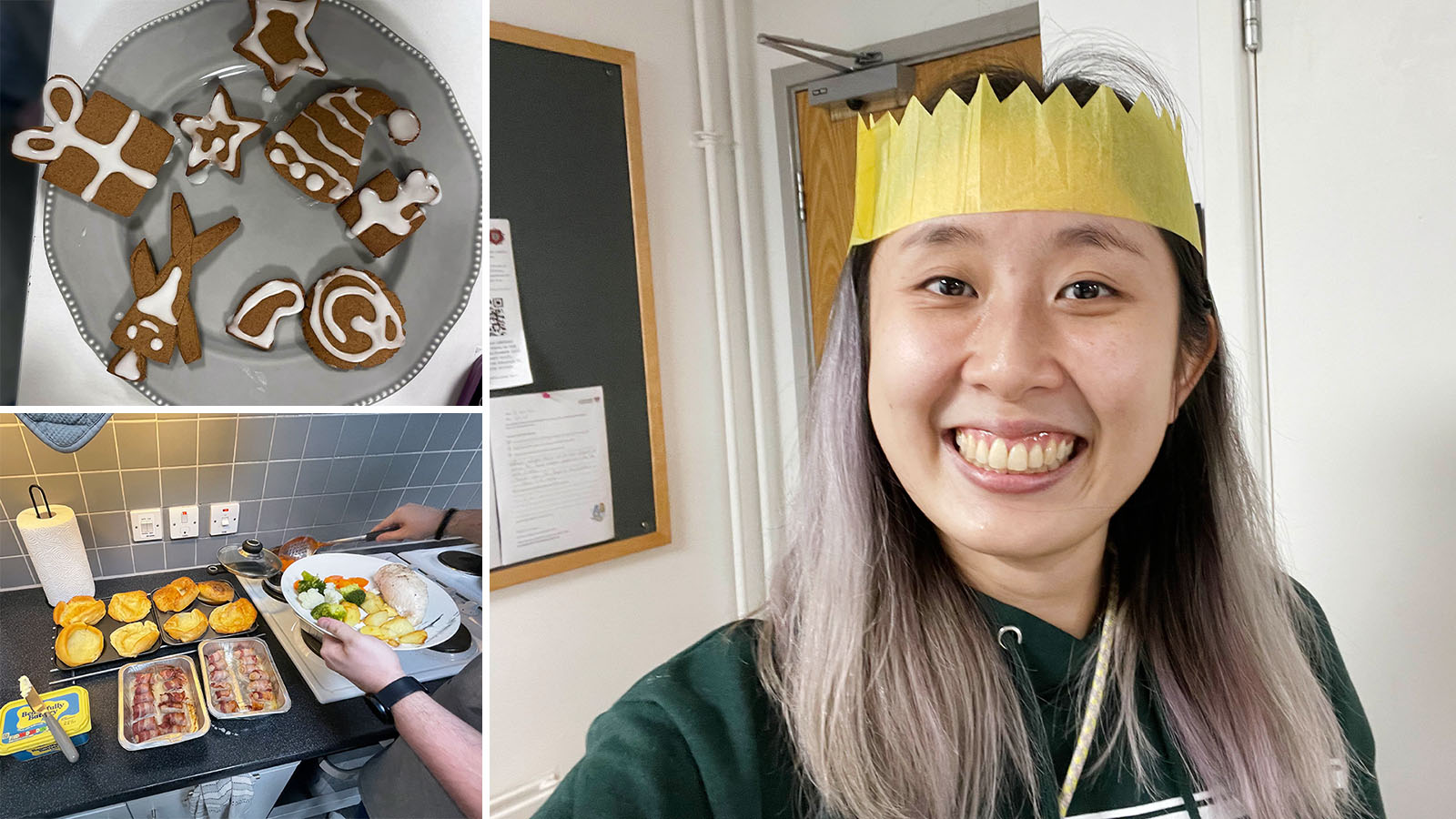 One week before my flatmates left the flat, we did the Christmas dinner group shopping on Monday night.
When I passed through the aisles of Aldi, my eyes sparkled at all the gingerbread house decoration kits, crackers, fairy lights and toys while my flatmates put in boxes of chicken breasts, veggies, breadsticks, cheese twisters, crips, beef stocks and baking ingredients into the trolley.
On the night before the Christmas dinner, my flatmates baked brownies, banana bread and most importantly, gingerbreads. They cut them into different shapes, and we decorated them the next day with sugar icing. It was a fun activity while we waited for the potatoes and carrots to boil.
I gasped in delight the moment dinner was served! A full piece of chicken breast, mash potatoes, roasted veggies, a Yorkshire pudding and most importantly, PIGS IN BLANKETS with gravy sitting on the white plate before my eyes!
Once we were full, it was time to pull the crackers apart! I still remember when they first mentioned crackers, I thought they were referring to biscuits and packs of snacks! Turns out, it's a cardboard tube containing little toys, a paper crown and games in them!
It felt like I was having a birthday party when I was little where everyone wore a paper hat and played games! My favourites were 'Charades' and 'Hum the Tone'.
The night ended with watching Christmas movies together. Love Actually, The Activity and The Holiday... movies I would never have known about if not recommended by my flatmates.
It was an amazing night and when you think that's it. You are wrong because Christmas has been all around me since the beginning of December!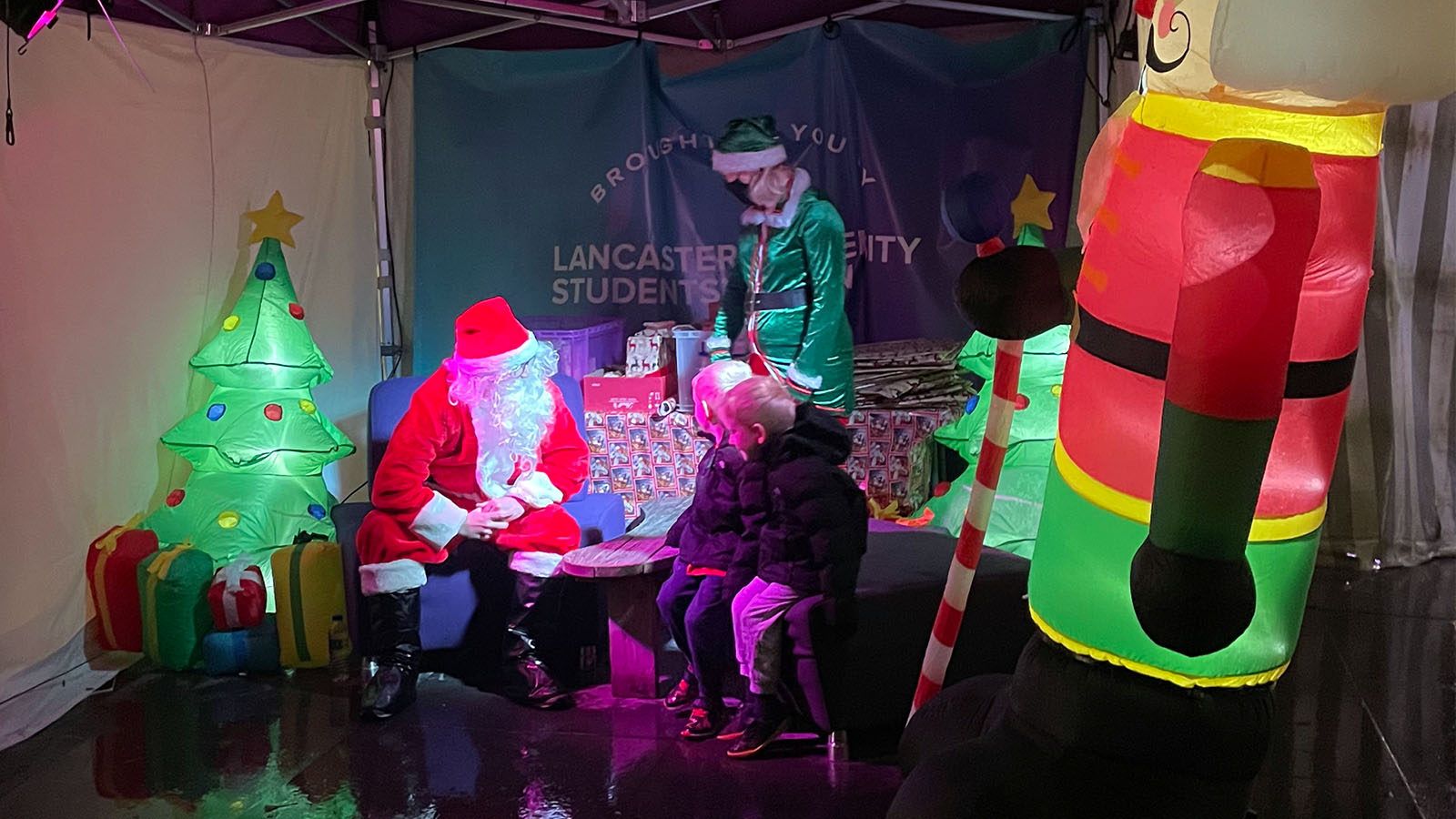 I love how the markets always come to the campus on Tuesdays and Thursdays. I do not need to go all the way into the city for markets on weekends.
It's the same for the Christmas markets in Lancaster where they came to the campus at the beginning of December and they had different stalls available for each day!
I got some Christmas doughnuts from Dipzy Donuts and had so much food throughout that week! My purse was definitely crying for help during those days! On the last two days of the Christmas market, I even got to take a photo with Santa!
Off-campus and into the art world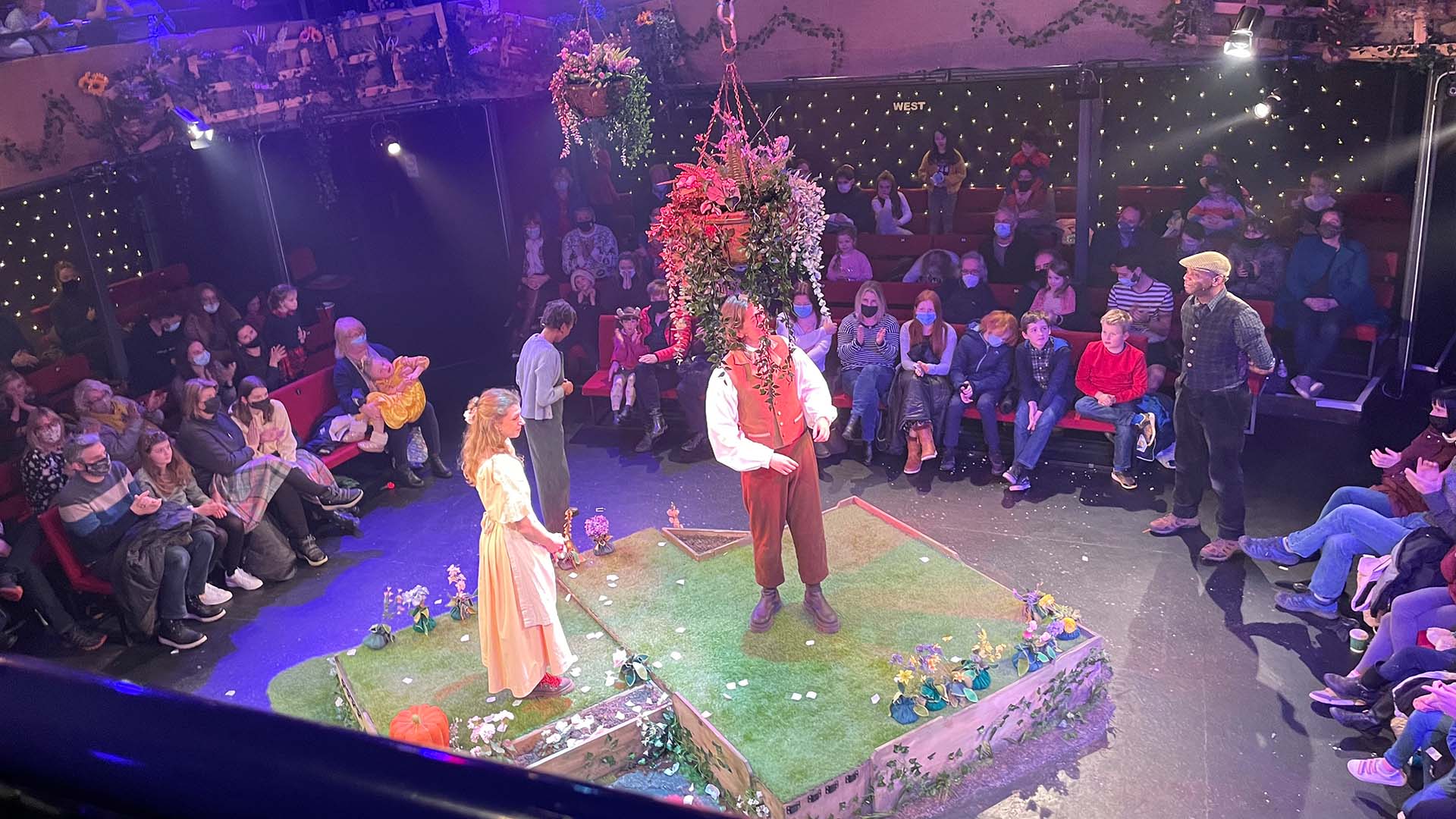 Aside from visiting the Manchester Christmas markets, my favourite Christmas event out of campus was in fact the production of Beauty and the Beast at the Dukes Theatre in town.
It was my first interactive theatre experience and when I thought it was going to be performed according to the original storyline, it had a modern twist on it and it was comedic!
As a creative writing student, I was amazed by the innovative approach it had taken to engage the audience and stir us away from the cliche plot without going too far away from it! I absolutely loved it and was so grateful that my friend had invited me to watch it with her!
To end this blog, I just want to express how blessed I am to have met wonderful people here on campus and get to experience Christmas with them!
It is truly a rare and precious opportunity for an international student like me. I hope you get to experience the same and hope this gives you some idea of how you can spend your Christmas here on and off-campus! Wish you a pleasant and happy merry Christmas! Cheers!