Feedback
Feedback is really important for students to understand where they can improve. Remember feedback happens all the time, it isn't confined to just assignment feedback, for example, you can give feedback in seminars (just make sure your students know that it's feedback!). See below for some top tips: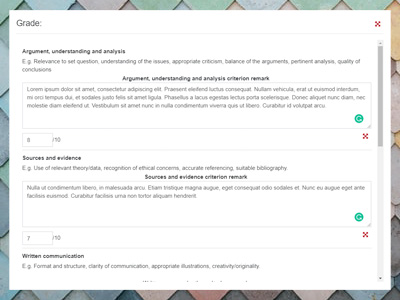 1. Make use of Moodle's marking guides
Use Moodle's built-in marking guides and rubric features to help automate marking - this is really useful to help standardise your marking.
You could use quick comments, which can be saved and reused across your different modules.
Feedback via comments and files are easy to use and is particularly useful if there are multiple markers, as you can separate text boxes for each marker to use.
Alternatively, you can mark offline in Word or via PDF by downloading student submissions into a zip folder. Once marking is complete, the zip folder is reuploaded and will be automatically associated with the relevant student.
For more information see the online assessment and feedback for assignments in Moodle online course.
2. A picture is worth a thousand words
Consider using video feedback, as this can improve students understanding. You could mark the assignment live with the student and use screen capture to record the feedback. Alternatively, you can add a pre-recorded video/audio feedback to Moodle when you are marking - this is useful for students who benefit from visual feedback and gives them the opportunity to revisit the feedback in their own time. See online assessment and feedback for assignments in Moodle online course for more information.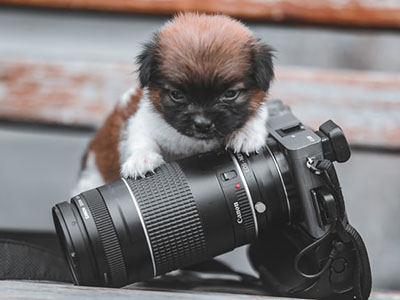 Further support Accordion
Case study: Personalised video feedback

by Jonny Evans, Mathematics and Statistics, Faculty of Science and Technology

Background

It can be hard to give feedback when there is lack of face-to-face contact with students. Sometimes it's hard to express your criticisms in writing or to give a sense of which comments are important and which are less consequential (it's all just so much red ink). I wanted a more personalised way of giving feedback, which would give the students a better sense of how to improve, and a sense that their lecturer was actually engaging with their work.

I saw Bela Chatterjee's Sharing Practice talk in April 2020, in which she discussed her experiences of using individualised feedback videos. I thought that this might be a good solution. My class was small (only 24 students) so I thought it might be manageable. Moreover, my class was 100% coursework-based assessment, so feedback is all the more important to help them improve in time for it to make a difference to their written coursework.

What did you do?

I recorded individual videos using Teams, screensharing the students' work and talking about what they did well/could have improved.

Each feedback video was 5-10 minutes long. In total, marking and making the video for each student only took 20 minutes. Changing permissions to make the videos individually viewable by each student was a bit of a faff, but still manageable.

I made sure that my mark-scheme focused on overall properties of their solutions: instead of giving points for mentioning particular ingredients of the solution, I gave overall marks for clarity, accuracy and completeness of the solution. This meant it was easy to come up with a numerical mark, and focus my feedback on the important details and aspects of their writing instead of fiddling around assigning lots of part-marks.

How did you feel about it?

I enjoyed marking this way a lot: it felt more like you were having a discussion with the student instead of scrawling comments they might never read. I also found it much easier to express my qualms through this medium. In particular, I found subtle points of how to phrase mathematical arguments easier to express verbally than in writing.

What did the students think?

Student feedback about this mechanism was overwhelmingly positive: this module received a 5/5 specifically in the "Feedback" category on LUMES, and student comments included several along the lines of "really liked the video feedback, made me engage with what I had got wrong significantly more". The students' final projects for this module have been very high quality, so it seems like they did take the feedback on board.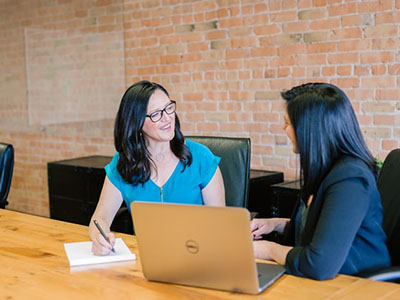 3. Feed forward
If you're planning a feedback session, you could ask your students what areas they'd like specific feedback about to make the feedback session extra useful. You could use tools like Microsoft Forms to gather the feedback in advance. You can ask students to reflect on their previous feedback and turn the feedback into an ongoing conversation focussed on what they could do to their work to improve in the future.
Further support Accordion
Formula: Collecting student feedback for a revision session

Student feedback can be captured using asynchronous polls or surveys, which can help to inform the best areas to focus on during revision sessions, or to gain feedback about how students are adapting to the new lecture style. This can be done using Moodle feedback activities, or via Microsoft Forms, with the option for the responses to be anonymous if preferred.

Moodle feedback activity

You can use the Moodle feedback activity, which also manages anonymous responses and display to student choices. This involves:

Create and configure a Feedback activity in Moodle
Add questions to the Feedback activity
Save activity template
View collated feedback from students

Microsoft Forms in Moodle

Go to Microsoft Forms and create a new Form
Add the questions you wish the students to respond to. These can include:

Multiple choice questions e.g. if you want a student to select from a specific list of areas for the revision session to focus on
Text entry, e.g. for open-ended questions such as comments and suggestions
Ranking, e.g. for ranking the areas they feel most confident about to the least
Rating, e.g. to allow the student to rate aspects of the session out of 5

Share the form with the students by posting the link (URL) to the Moodle space

Notes

This formula is for collecting informal feedback.
LUMES evaluations continue to run at the end of modules.

Relevant training
4. What do you want to know?
You can add extra questions to LUMES evaluations for feedback from students at the end of their module, so think about what do you want feedback on as the tutor?
If you want some informal feedback from students throughout your module, consider regular one question quick polls to students in your sessions to get feedback. You can do this through an active quiz or Choice in Moodle to do a quick poll in real time, or Microsoft Forms for a simple survey. To learn more about when to use polls or surveys, see the short video on four purposes for collecting feedback based on an academic paper from Kristina Edström.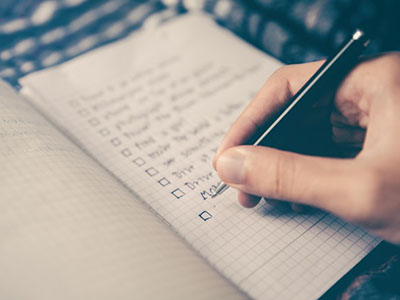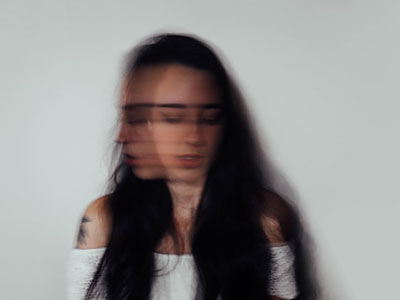 5. Be inclusive and accessible
If you are planning feedback in a group session remember that some students, particularly those with social communication challenges or anxiety can struggle to contribute. See the General Accessibility expectations for further information on inclusion and accessibility.